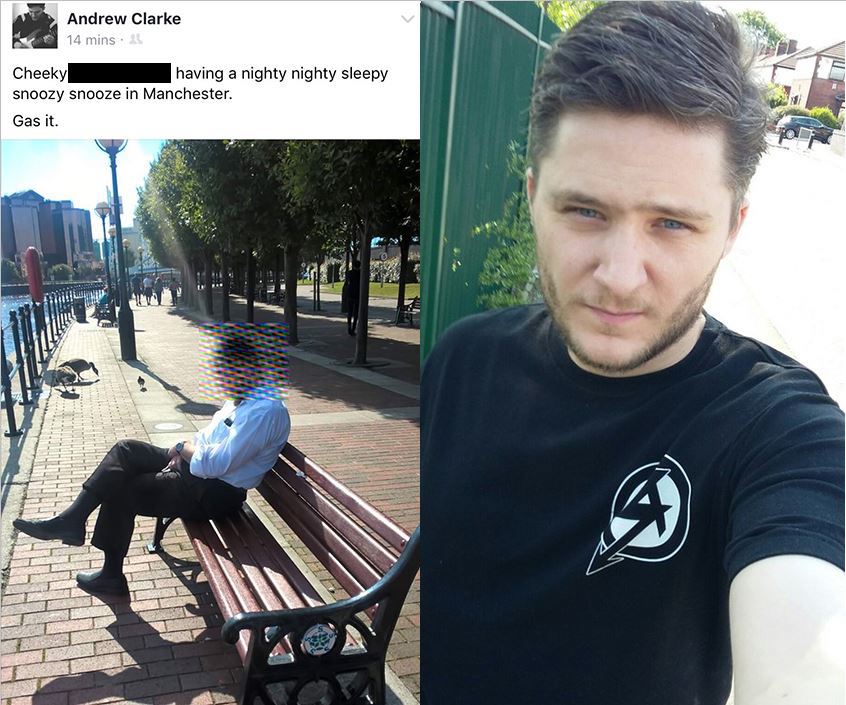 They never went away you know...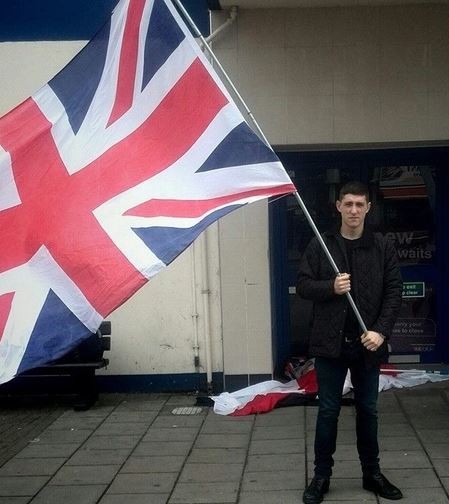 Ok snowflakes, there was outrage with the last update earlier this week. There was panic on the streets of Swansea etc, etc. So this update will try not to embarrass, hurt or humiliate any naughty, nutty, neo-Nazis with  a delicate disposition.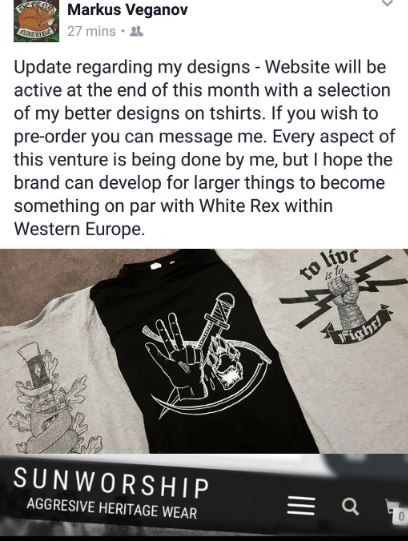 Today I'd like to start by talking about Mark Jones of National Action (NA). Jones, who also goes by the name  Mark James, has abandoned his Sunday morning fight clubs in Essex and moved himself up to Yorkshire where he can be very creative at less expense. Jones is of course the notoriously tight-fisted former Young British National Party (BNP) member who was expelled by the party for eating his own peanuts and drinking only tap water at a party meeting during one of the party's acrimonious splits.
But my, how he's grown up since moving up north with the runner-up in National Action's stupid 'Miss Hitler' competition last year. Like all the secret-squirrels in NA Mark has taken to using a nom de guerre now he is part of an illegal organisation and needs to avoid Mr Plod knocking on his door and looking under his sink. Yes, Mark and Alice are enjoying Aryan strolls in God's country, and Alice has taken to wearing a pinny and baking scones while her Mr Jones labours away at making them rich- and "other" things he likes to make or build in his workshop. His latest get-rich scheme is T-shirts.
Another naughty and still functioning member of the terrorist group, is Alexander "Andrew" Agnew of Glasgow in Scotland. Despite being considered in NA's terms a little "aged" (or perhaps he had a tough paper round) it was Agnew who confirmed for us that National Action were still active and still recruiting in Scotland earlier this year.
And mark my words, by this time next week, we'll even know the real name of the man behind National Action in Scotland. But anyway, I digress. Mr Agnew is a very naughty man-boy. No sooner has he finished copious quantities of his early morning tipple, he goes straight onto social media and declares his 'white Jihad' against Jews. And very unpleasant it is, too.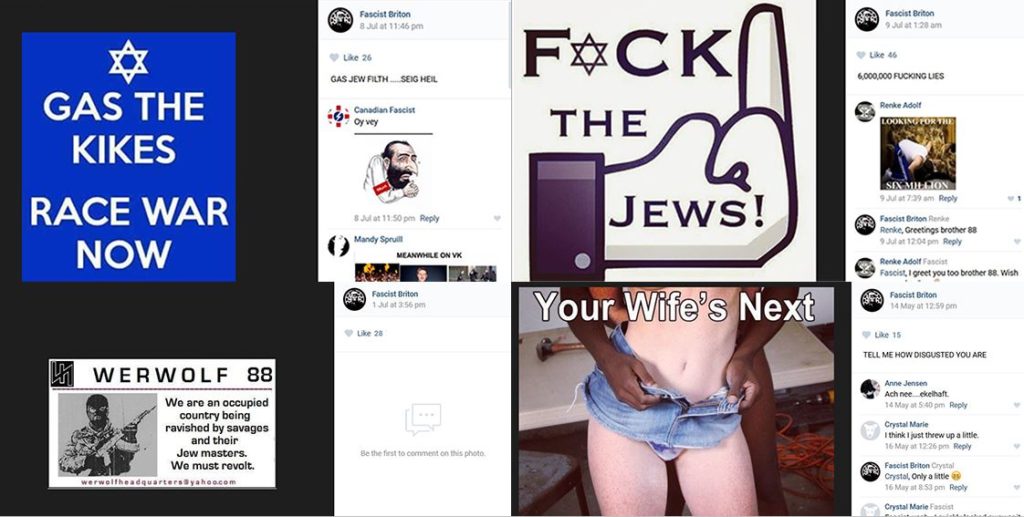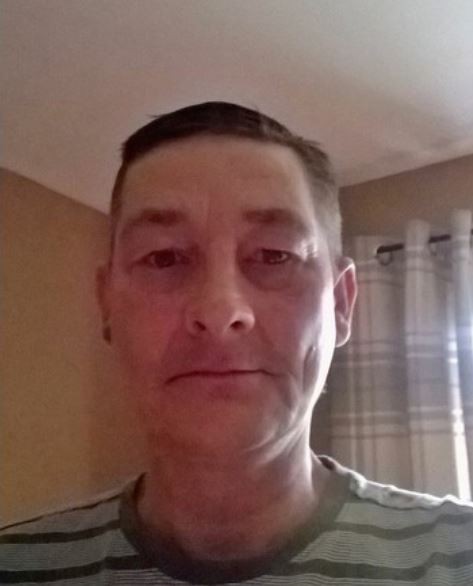 Of course, Agnew's not the only Jew-hating lunatic NA member still active in the country. There's lots of them. One mad Jew hater from Liverpool has even been telling people he is going to meet me in a hotel room and act out his sick fantasies on my bottom! And not only that, he thinks that not only am I going to pay for the hotel room, I'm also (apparently) going to pay for the pleasure!! Personally I think he has been spending too much time with his warped mate Ryan Fleming . I do hope he told his police handlers in advance of his plans. After all, that is how he gets his rent paid these days…
Another naughty National Action Nazi is Andy Clarke. Andy "sniff" Clarke works as a quantity surveyor for a building firm in the North West. Manchester, we Believe.
Mr Clarke has many, many recreational activities that keep him up late at night and late into work in the morning. Still, there must be some rare sunshine in Manchester today as Clarke was out and about in Manchester trying to get some colour on his pale face. Either that or he was trying to score some cocaine for his friends back at the not-so-secret headquarters in Warrington. Perhaps if the authorities are not overly bothered about terrorism, perhaps the large amount of "white powder" the group has would be of interest? After all, someone had to keep Diddyman's old business going. Apparently Saturday afternoon's upstairs in the gang's favourite Wetherspoons is like an episode of Narcos.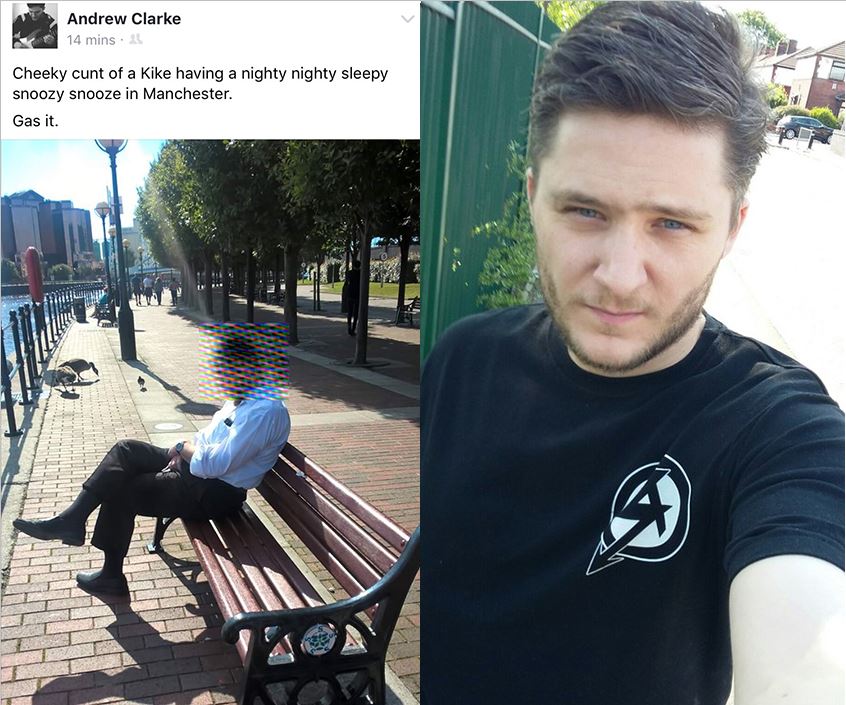 Anyway, Clarke was out and about in Manchester today doing whatever it is that pleases him and he decided to update his Facebook friends on things he saw and  wants to do.
Head of Research
Matthew Collins has been the focus of two BBC documentaries, Life Etc in 2001 and the BBC3 film Dead Man Walking (2004). His autobiography is 'HATE: My Life in the British Far Right' (Biteback). He is a regular contributor to news & broadcast media.
Twitter