NICK RYAN on the latest HOPE not hate magazine, featuring exclusive analysis of the French Presidential elections, Ukraine and anti-fascism, and much more.
---
By the time you read this, the French Presidential election will be decided – and there is a chance, albeit a small one, that the nation might have its first ever 'far right' President.
Our writers in the brand new HOPE not hate magazine examine the ramifications of the French elections: how did Marine Le Pen get so close to the Élysée Palace?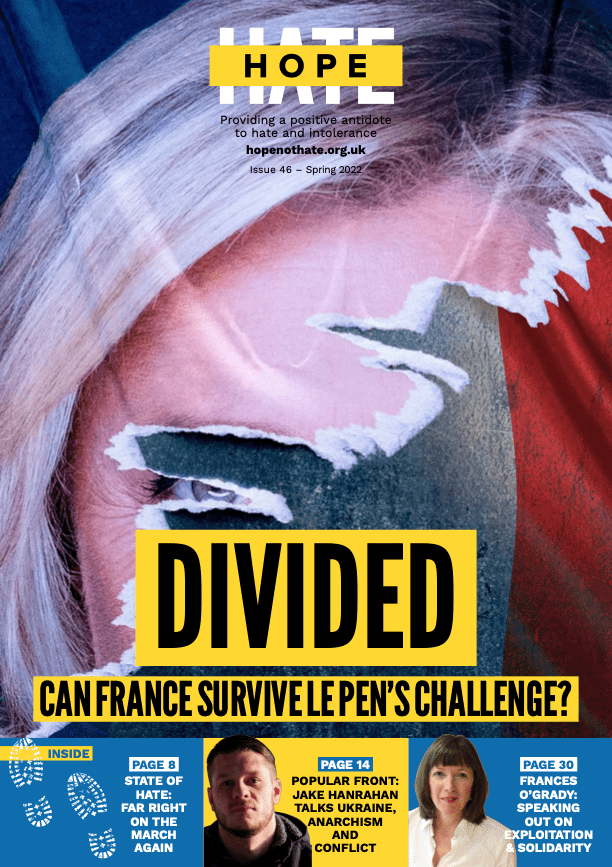 Prominent scholar Jean-Yves Camus analyses the Len Pen v Macron run-off, while notable academic Hans-Georg Betz looks at what happened to far-right challenger Eric Zemmour's failed bid to make it to the second round of the election.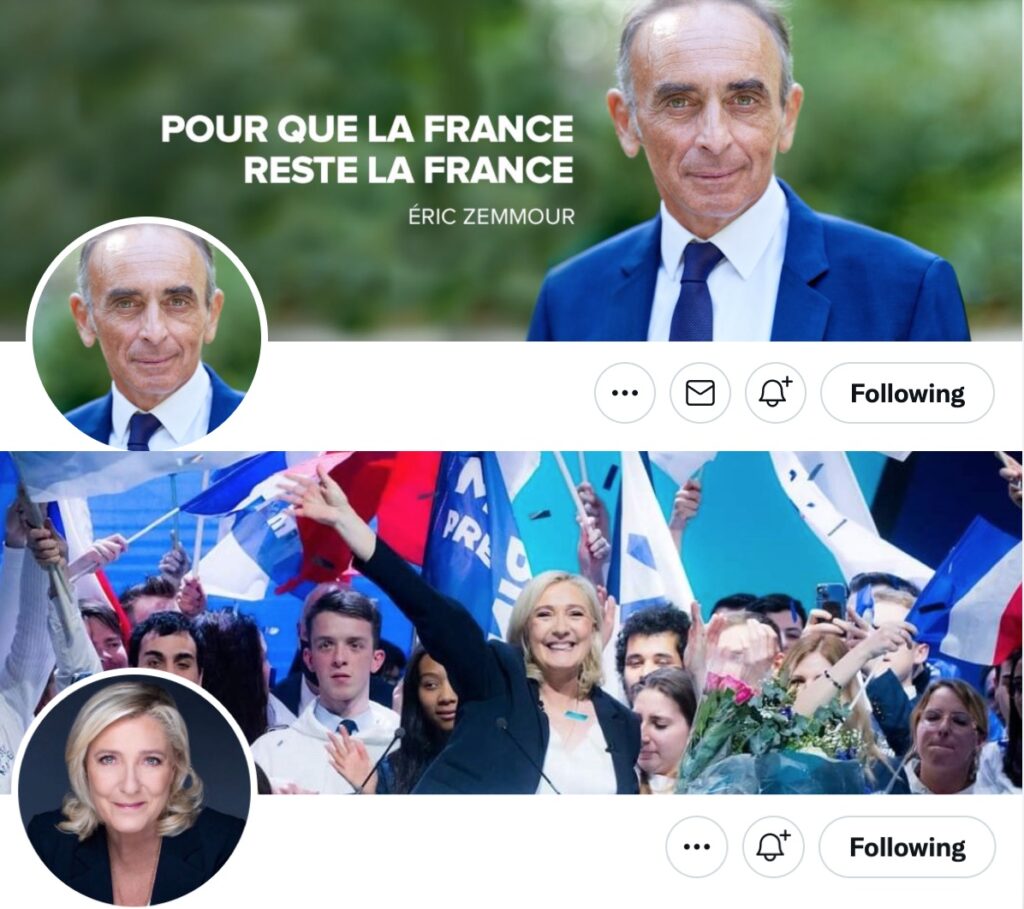 HOPE not hate's very own Safya Khan-Ruf talks to journalist Vincent Bresson, who secretly infiltrated Zemmour's campaign – and found shocking racism within. (His book, Au coeur du Z, is well-worth a read if you're a French speaker).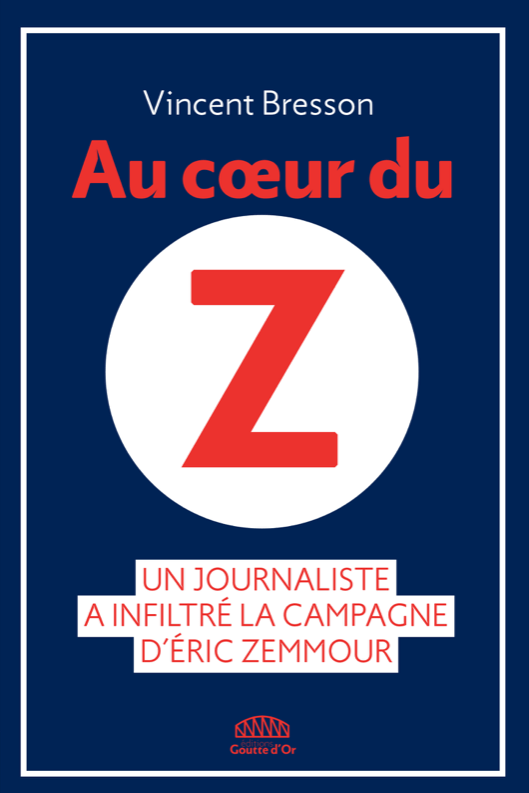 With the war in Ukraine still raging, independent conflict reporter Jake Hanrahan of Popular Front talks about his experiences reporting from the country, and offers his take on foreign fighters, anti-fascist battalions and more – including his experiences exposing murderous neo-nazi group, Atomwaffen Division.
🎙 Listen out for a special podcast between Nick Ryan and Jake in the near future.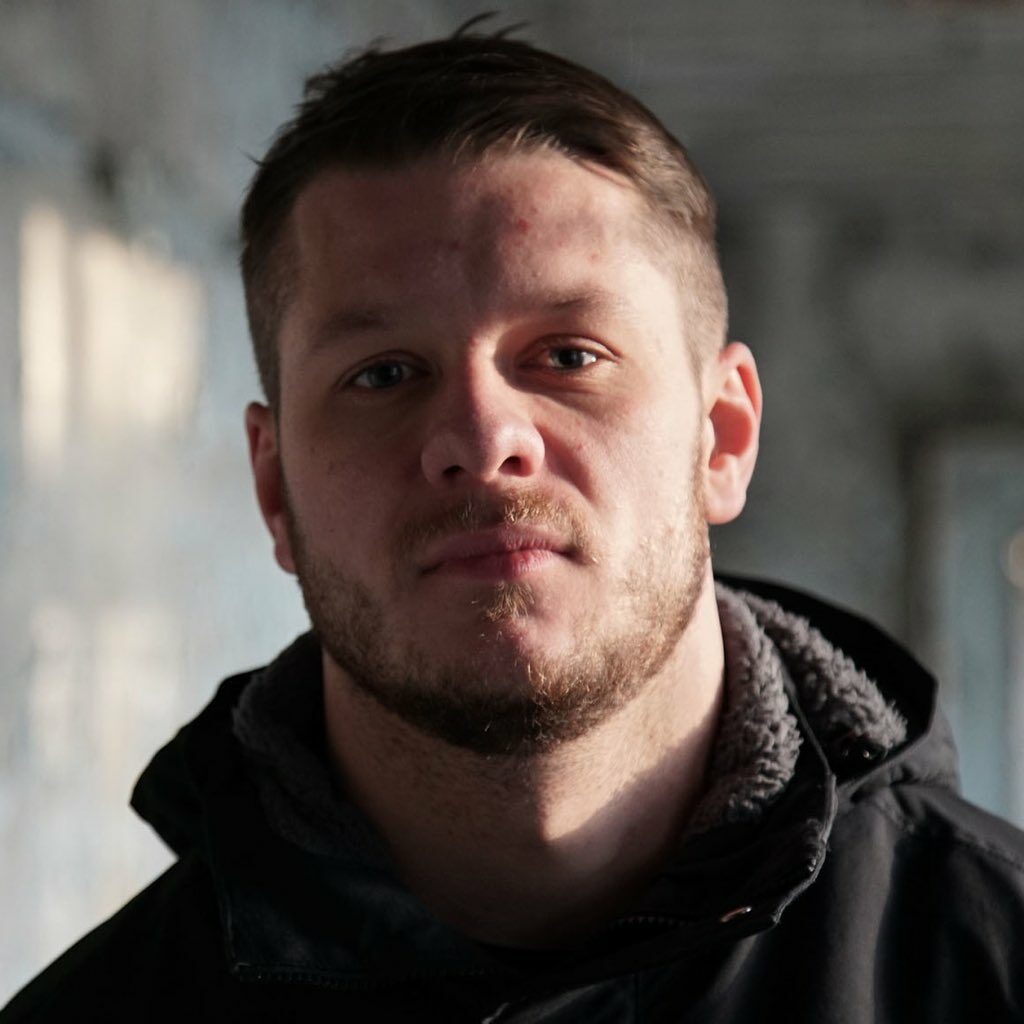 With the local elections looming across many parts of Britain, our CEO Nick Lowles speaks powerfully about the threat to democracy right now, with our polling revealing disturbingly high numbers wanting some sort of 'strongman' authoritarian leader. Don't forget to get out to vote on 5th May!
Nick also talks about 'Tommy Robinson', while Stephen Lennon rages against HOPE not hate following his recent deportation from Mexico and his failure to appear at his latest court hearing. He now faces contempt of court proceedings – again – after failing to pay a schoolboy he libelled with terrible lies. We'll be revealing more about Lennon's hidden assets in the weeks ahead.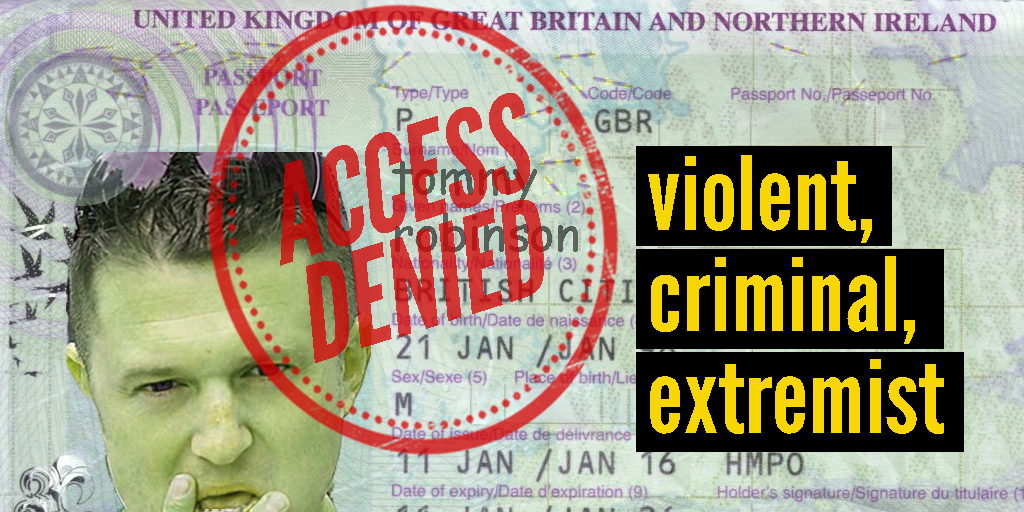 With our last issue focused on our new 'deradicalisation project', we can reveal the project has now commenced, with a new caseworker, Beth, recruited. Our last issue took a deep dive into this issue.
Since we last published, we've also launched our annual State of HATE report, revealing how emboldened far-right activists are cynically exploiting fears and divisions which have widened over the pandemic. With our exclusive polling uncovering worries about the cost of living and people's desire for 'strongman' politics, it's clear we're heading into some worrying times.
That's why it's heartening to read outgoing TUC General Secretary Frances O'Grady's words. Frances talks of the need for "solidarity between workers across borders, supporting efforts for dialogue and peace" and opposing policies which "deliberately create the conditions for exploitation of migrant workers".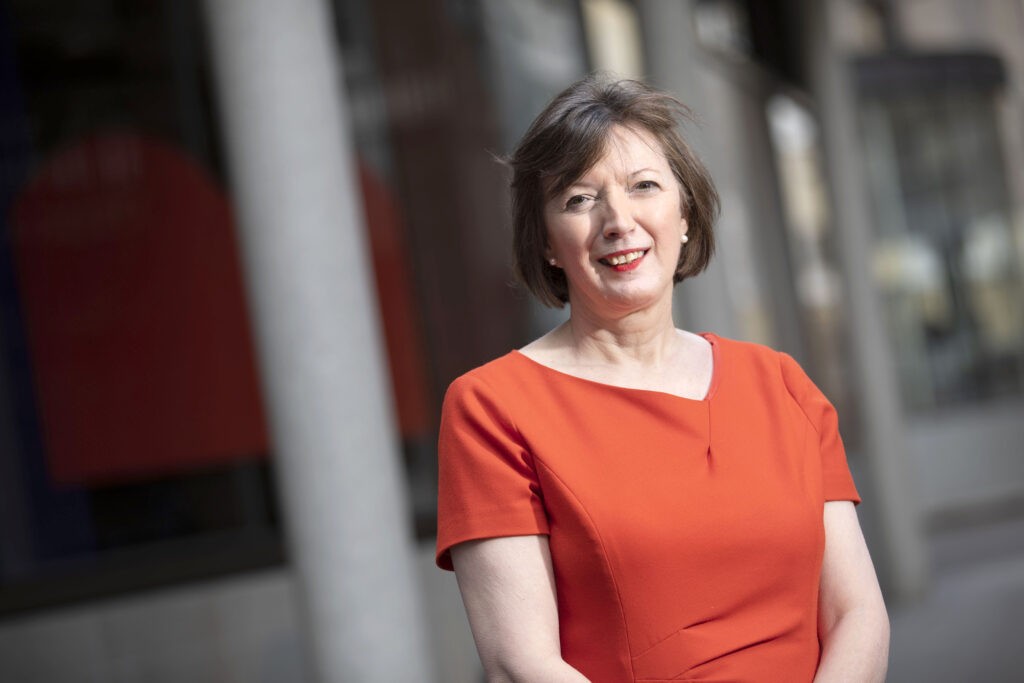 We couldn't agree more: that's why we recommend you read about our HOPEFUL Towns work. In fact, we've got a Q&A with our departing policy researcher, Chris Clarke, who led much of our HOPEFUL Towns initiative. We're sorry to see him go, but he offers a fascinating peak into this crucial area of HOPE not hate's research and practical assistance to communities across the UK.
And finally, HOPE not hate's friend Bulcsú Hunyadi, a political analyst at Political Capital, a Budapest-based policy research institute, explains the ramifications of Hungary's recent election, which returned Prime Minister Viktor Orbán's Fidesz party with (depressingly) an increased majority – and how the war in Ukraine played a part.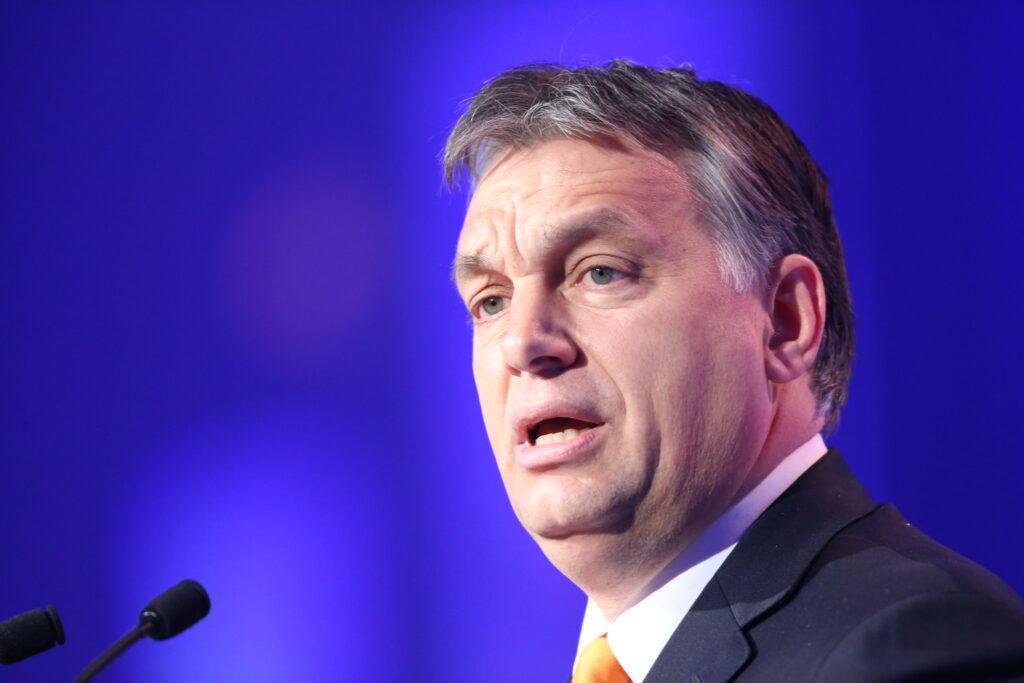 So thanks once again for your continuing support, and please do recommend us to any friends or colleagues you feel may be interested in the plight of hope over the lure of hate.
To get a free copy of the magazine, become a HOPE Action Fund member today.
P.S. If you'd like to learn more about how the far right has used social media to try and influence the results of the French Presidential election, as well as use fears about Islam and immigration to win votes, please see Safya Khan-Ruf's two recent reports on France and the elections.
Nick Ryan is an award-winning journalist, and HOPE not hate's former communications director | @ryanscribe
---