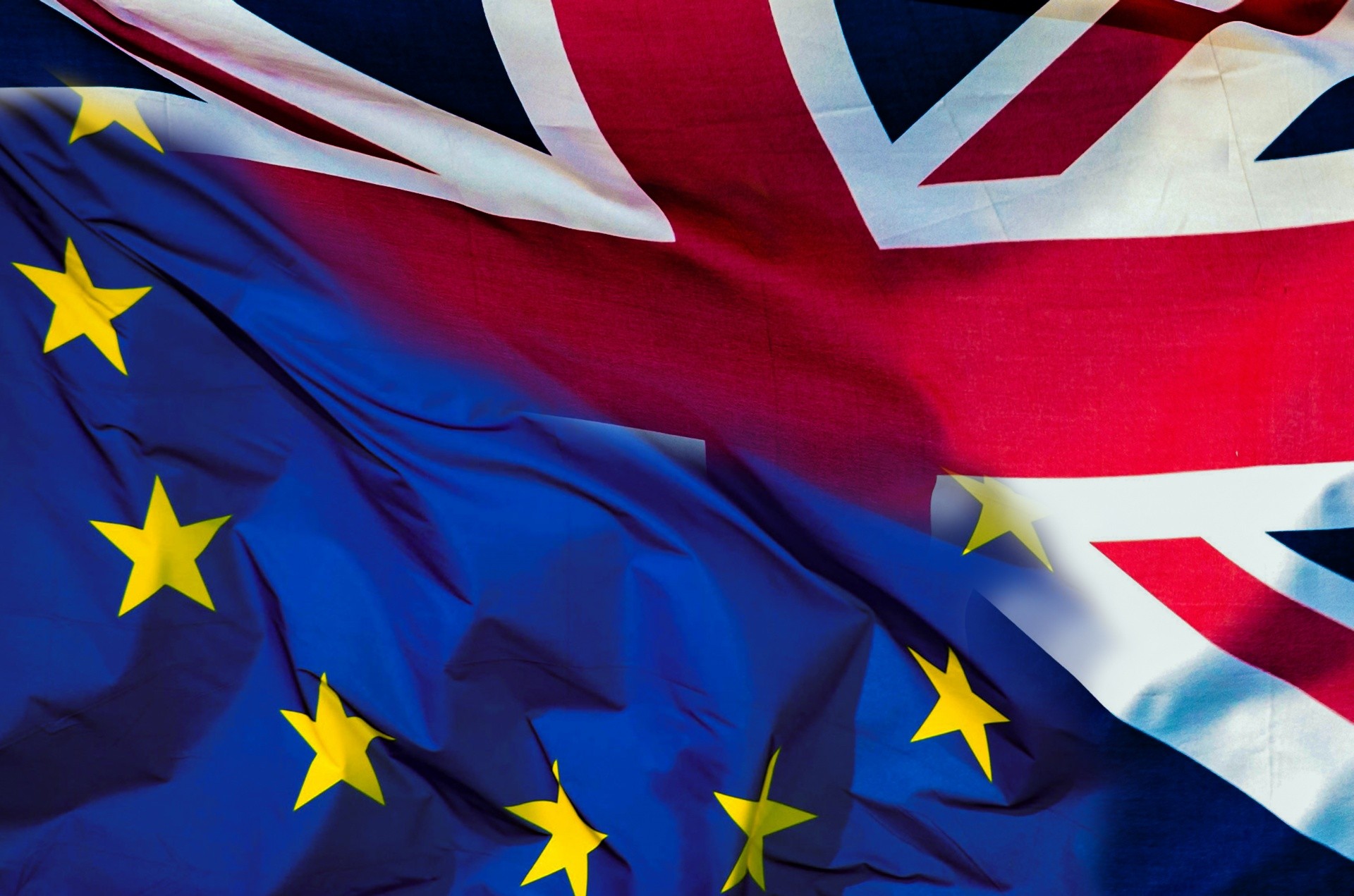 Exactly one year from now, on 29 March 2019, the United Kingdom will leave the European Union. It will be a momentous point in the history of our country and one that will shape coming generations.
How Brexit impacts Britain will be largely determined by the type of Brexit we choose. Most economists predict that a hard Brexit – Britain's exit from the single market and the customs union – will have a disastrous effect. So-called 'left behind' communities, which overwhelmingly voted leave, will be economically much worse off with a hard Brexit.
Those just about struggling through will see their wages decline; rights at work will disappear; and public services will be slashed even further. Resentment is likely to grow, especially among those who were promised that Brexit would deliver a better future for them and their families. The backlash is likely to provide fertile ground for right-wing demagogues to exploit anger and resentment.
HOPE not hate has decided to campaign against a hard Brexit, because we believe it will make Britain poorer and much more unequal, creating conditions that will make a far-right surge more likely, and more potent. 
We believe that a hard Brexit is being used by the radical right, inside and outside the Conservative Party, to dramatically change British society – and change it for the worse. In addition to the contraction of the economy in a post-Brexit Britain, we will see:
Attempts to compete in a global free trade 'free-for-all', leading to the further dismantling of our public services

Workplace rights and safety standards slashed through a radical agenda unencumbered by EU rules

Food and environmental protections eroded

Investment for our NHS and other public services dry up as a result of decreased tax revenues.
This is not the type of society that we want and, as our exclusive polling reveals, this is not the type of Brexit that the majority of Leave voters want either:
62% of all Leave voters would oppose a trade deal which had a negative impact on Britain's manufacturing industry (as opposed to 24% who would support it)

65% of all Leave voters would oppose a trade deal that reduced the rights of British workers (as opposed to 22% who would support it)

67% of all Leave voters would oppose a trade deal that reduced Britain's food safety standards (as opposed to 21% who would support it).
The radical right is using public opposition to the European Union and underlying dissatisfaction with globalisation to change society in a way they would be unable to do via the ballot box. The changes they seek go against the views and aspirations of most Leave voters, too. The Britain they want to create would leave left-behind communities in a state of deprivation and despair.
Our mission is to provide an antidote to the politics of hate. A hard Brexit backlash will create fertile ground for the far right. HOPE not hate cannot allow this to happen and so that's why we have decided to stand up and oppose a radical right-led hard Brexit.
Economic consequences of a hard Brexit
A hard Brexit will make Britain poorer and much more unequal. The negative effects will fall on those who have been economically hit hardest during the last 20 years. These are people who are currently most optimistic about Brexit, who – as repeated HOPE not hate polling has shown – are those who have traditionally been the most economically pessimistic about their own futures.
The hard Brexit economic contraction will not be uniform. Instead, it will be most concentrated in our poorest regions, because a hard Brexit will destroy our manufacturing revival while the global financial centre in the City of London will survive. Those living in these hardest-hit areas will be people who are already most worried about their economic future, and concerned about cultural identity.
Our guiding analysis for this decade is that the major fault line in our communities is cultural anxiety coupled with economic disappointment. The EU Referendum painfully revealed those fault lines, but Brexit will stretch them to breaking point.
The poorest regions that will be Brexit ground zero
For the Leave voters hoping for a more equal Britain, the leaked government forecast (see below) for regional collapse is awful. But the government's own forecasts may be too optimistic. London School of Economics (LSE) economists forecast that the cost of a soft Brexit could be as high as a 9.5% drop in long-term output. That's equivalent to a repeat of the 2008 financial crisis. The LSE economists had no forecast for a hard Brexit but the international bank, Rabobank, has forecast that the cost of a hard Brexit could be as high as an 18% drop in long-term output. That's more than double the current working prediction of the government (Rabobank's forecast for a soft Brexit is similar to that of LSE). Brexit's effect could be double the impact of the financial crisis.   
Rabobank forecast that unemployment would rise to 8% after Brexit. Unemployment will be focused in sectors particularly dependent on EU trade. Of the £140 billion of output at risk, there are 2.5 million jobs at peril, including half a million jobs in administrative and support services, as well as 275,000 in wholesale. It's manufacturing that is particularly at risk – a third of chemical manufacturing is dependent on EU trade – while a quarter of wholesale trade and a fifth of motor vehicle production is at risk. In total it's estimated that 14,000 jobs are at risk in the car industry.
Range of forecasts:
| | | | |
| --- | --- | --- | --- |
| | Soft Brexit | FTA | Hard Brexit |
| Range | -2%/-10% | -5%/-12% | -7.5%/-18% |
| Shock Government Internal Forecasts | -2% | -5% | -8% |
| HM Treasury March 2016 | -3.8% | -6.2% | -7.5% |
| Centre for Economic Performance March 2016 | | -6.8% / -9.5% | |
| Rabobank | -10% | -12% | -18% |

The failure under a hard Brexit to agree a Free Trade Agreement for the car industry will collapse exports by £4.5 billion. Just a 10% tariff on cars would wipe out the profits for the whole industry. In comparison, financial services is one of the least exposed to Brexit, with only 8% at risk. The City of London will survive Brexit, but a hard Brexit will destroy Britain's manufacturing base.
According to the government's own forecasts, the impact of Brexit will fall most heavily on the North East. This region is forecast to shrink four times as much as London in the event of a hard Brexit, and three times as much as London for a softer scenario. Nissan's 7,000 jobs in Sunderland come to mind, but those jobs may be supported by an agreement with the government that guaranteed the production at the plant. 
But the problem with hard Brexit is not just in particular sectors or particular regions. The economic shock will also be focused within certain communities. The dependence on European trade is concentrated in a jagged line across England, from Cumbria through Blackburn and Burnley, Hull and Grimsby, Leicester and Northants to Swindon.
Again, according to the government's own forecasts, the North West and West Midlands are the next most exposed regions. They are forecast to shrink three times as much as London in a hard Brexit scenario and just over twice as much as London in a softer scenario. But Staffordshire and Shropshire are particularly dependent on Europe, with £1 in every £7 of their economy dependent on EU trade. Their manufacturing production is very dependent with £1 in every £2.80 of production dependent on EU trade. Stoke's ceramics industry's success has been based on exporting to Europe. Its global exports of £550 million support jobs for 22,000 people, but £200 million of those exports are dependent on sales to the European Union.
| | | | |
| --- | --- | --- | --- |
| Government region | Single market | Free trade | No deal |
| London | -1% | -2% | -3.5% |
| South-West | -1% | -2% | -5% |
| South-East | -1.5% | -4.5% | -7.5% |
| Yorkshire and Humber | -1.5% | -5% | -7% |
| East Midlands | -1.8% | -5% | -8.5% |
| Eastern | -1.8% | -5% | -8% |
| North-West | -2.5% | -8% | -12% |
| West Midlands | -2.5% | -8% | -13% |
| North-East | -3% | -11% | -16% |

The West Midlands' economic dependence on EU trade is slightly less, at £1 in every £8. But Brexit threatens this region's manufacturing success stories too. In Coventry, Jaguar's owners Tata told their American investors last year: "Jaguar Land Rover won't be able to compete successfully in the global automotive industry if the UK leaves the single market without a good trade deal." Jaguar's plans to build electric cars are on hold until the Brexit deal is sealed.
Even in those areas less exposed, such as Greater Manchester, where £1 in every £9 of the local economy is dependent on Europe, there are still areas like Oldham where worries are plain. Oldham Council fears that "for areas like Oldham and those places in Greater Manchester that are relatively worse off, households in those areas are likely to experience considerably more difficulty in adjusting to negative economic shock resulting from Brexit in the long term."
The East Midlands, East of England, Yorks and Humber, and the South East are forecast to shrink just under twice as much as London in a soft Brexit and will shrink more than twice as much as London in a hard Brexit. But this forecast overlooks East Riding and North Lincolnshire. This local economy, which includes Hull and Grimsby, is the UK region most dependent on EU trade, with £1 in every £6 dependent on EU links.
In Hull's successful offshore wind power industry, Siemens has created 1,000 jobs, but these will be threatened by a hard Brexit. In nearby Grimsby, the 150 businesses in the fish industry, that employ 5,000 people, are under threat with £1 in every £4 of their production dependent on links with Europe.
The forecast for the South West is that its lost output will be equivalent to that of London, but once again, this regional forecast disguises threats to its manufacturing base. In Swindon, where Honda created 650 jobs in 2016, the car manufacturer is now warning that a hard Brexit could jeopardise the whole plant.
The explanation for this focused economic dependence on EU trade in specific communities is wrapped up in a generation of centralised economic policy decision making, coupled with the effects of a wave of globalisation since 1979. Absent any government policy for these localities that were recovering from Thatcherism, the enlarged market provided by the EU ensured at least a minimum path to increased prosperity. But that has not been enough. The North East grew 74% from 1997 to 2010, but that was a 16% under-performance versus the South East.
Not enough was done in these under-performing regions. That's reflected in the International Monetary Fund's (IMF) recent review of the UK economy. In its assessment: "[T]he country includes some of the highest but also some of the lowest productivity regions among the advanced economies." The disappointment with these dynamics must explain some of the Brexit vote, and all of these areas remain vulnerable to the uncontrolled effects of globalisation, to which they will be fully exposed post Brexit.
The UK's current economic health warns that Brexit will be bad
Twenty months after the Referendum "the vote to leave the European Union appears to have slowed the economy," warned the Office of Budget Responsibility (OBR) this month.
If Brexit was going to unleash a miraculous economic renaissance, then we should be seeing the evidence for it right now. Markets are forward-looking. When an economic change happens, markets anticipate, rather than wait. They quickly price-in what's expected to happen before it actually occurs – when, for example, house prices begin to rise once a new employer announces its intention to build a factory, or when a new and faster connecting train line is planned. House prices don't wait for the factory to be built and jobs created, or the train line to open. They start moving upwards immediately, because people start to move in. Good things make the economy move quicker before the 'good things' even begin.
In that vein, Economists for Brexit, a grouping formed for the Referendum and including such leading economists as Professor Patrick Minford, expected that Brexit would have just that positive effect. They believed that entrepreneurs and businesses would begin investing in anticipation of the benefits of Brexit. They forecast that a Leave vote would see the economy immediately accelerate above its predicted growth path and we would have stronger growth from the end of 2016 that would continue through 2017 and 2018. But our economy has not accelerated. It has slowed.
Brexit has already extended austerity
Our economic under-performance is a warning of the impending economic disaster of a hard Brexit. But it's also had an immediate impact in eroding whatever public spending benefit for Brexit that might have been painted on a side of a bus during the 2016 Referendum campaign. In fact, the Brexit-inspired economic slowdown has extended austerity. 
Before the Referendum, austerity was supposed to end in 2020, but the post-Referendum growth slowdown has postponed the closing of the public sector budget deficit. The Office of Budget Responsibility has forecast that, even excluding any negative economic effect of Brexit, austerity will continue until the middle of the next decade.
Also before the Referendum, the OBR was predicting that the economy would be 4.3% bigger by the end of 2018 versus the beginning of 2016. Now, because of the economic effects of the vote, the economy will only be 3% bigger. That's 1.3% of GDP that could have paid tax that isn't there anymore.
The Brexit economic shock will be at least as bad as the financial crisis that began the austerity process. That's a shock we can ill-afford because our government debt is twice as high as it was in 2008, and dangerously close to the 90% threshold of government debt to GDP where governments with high borrowing levels get into trouble. A hard Brexit will be even worse.
The IMF also expects the Brexit impact to increase government borrowing, but it cautions that there is little room to cut public spending without serious cuts in services. Instead, it recommends a tax on property and an imposition of VAT on zero-rated products. When the IMF led the austerity process in Ireland it imposed a 0.18% tax on property. In the UK that would amount to a tax of £400 per household.
A post-Brexit Britain
A hard Brexit offers our communities a grim future even before we begin to think of the likely impact of free trade deals – which will likely make things worse. It is almost impossible to think that Britain will secure better trade deals than the European Union can secure with its internal market of 500 million people. Of course free trade deals are possible, but it is highly likely that the US, China and Japan will exert a heavy price – and that is likely to be paid in lost jobs, workers rights, regulations and our health and safety standards.
Many of Britain's traditional industries will be decimated by free trade deals. An economic impact analysis from the Cardiff Business School (CBS) found a free trade deal with China would wipe out the steel industry in Wales, while a free trade deal with New Zealand would badly hit Welsh farmers. Overall, CBS's analysis found that crashing out of the EU and on to World Travel Organisation (WTO) rules would cause the Welsh economy to shrink between 8-10%, equivalent to £1,500 – £2,000 per person in Wales.
The impact of free trade deals deals on our society are well documented. John Van Reenen, while at the London School of Economics, claimed that a study of free trade deals revealed that impact competition could depress the incomes of the low-skilled. Fellow LSE academic, Joao Paulo Pressoa, who has studied the impact of cheap imports into the UK between 2000 and 2007, found that British workers suffered more in industries that had high import exposure. Another study found that the increase in import competition worsened rates of mental illness.
Compounding the problem, the economic impact of free trade agreements are geographically concentrated. A study of the import shock from Chinese goods found that the East Midlands, Lancashire, Greater Manchester and the West Midlands were most negatively affected. The clothing industry in Blackburn, the shoe industry in Northampton and steel industry in South Wales have been three geographically-based industries most affected. A wider free trade deal with China – which will undoubtedly result in even greater levels of Chinese imported goods – will have disastrous consequences on British manufacturing.
A free trade deal with the United States, which the Brexiteers push as their top priority, would put the future of the NHS and our food standards under threat. US health giants are eyeing up our health service, with all the consequences of job cuts and reduced patient care that would result. So weak is the government's bargaining position that Theresa May refused to rule out opening up the NHS to US corporations in any future free trade talks when pressed in Parliament.
Another beneficiary of a trade deal between the US and the UK are American chicken producers, whose chickens are currently banned in the EU because of the use of strong chlorine. The US poultry industry has considerably lower regulation than its British counterparts, raising concerns about food safety standards generally. It is inconceivable that the US would agree to a free trade deal with a post-Brexit UK without demanding its food industry has greater access to British consumers.
We need only remember the US demands during the secret Transatlantic Trade and Investment Partnership (TTIP) trade agreement negotiations between the US and EU to realise the types of demands that it will make. Then, it was feared, TTIP would give investors new legal rights, which would extend beyond UK and EU law as well as NHS contracts, which could not be reversed by future governments.
A Radical Right Brexit
The pressure to undermine our workers' rights, regulations and health and safety standards will not just be coming from across the Atlantic. A hard Brexit is an opportunity for Britain's radical right and free marketeers to totally change British society. Brexit is, as former UKIP MP Douglas Carswell, so succinctly put it, an opportunity to deregulate Britain and turn us into "the Singapore of the West".
Nigel Farage and his financial backer Arron Banks (who ran the Leave.EU campaign) have both called for the NHS to be privatised. Writing in The Daily Telegraph in March 2017, Iain Duncan Smith said that the Conservatives should review all existing regulations ahead of the 2020 General Election.
Speaking at a fringe meeting at last year's Conservative Party conference, Priti Patel, then still a government Minister, called for big spending cuts (on top of austerity) and slashing regulations after Brexit. Speaking during the Referendum campaign itself, Patel said: "If we could just halve the burdens of the EU social and employment legislation we could deliver a £4.3 billion boost to our economy and 60,000 new jobs."
A glimpse of the Britain Patel wants to create was set out in Britain Unchained: Global Lessons for Growth and Prosperity, a book she co-wrote along with fellow leading Brexit campaigners Chris Skidmore, Dominic Raab, Kwasi Kwarteng. It sets out a regulation-lite and low tax society where the rich and hard work is rewarded at the expense of others. This quote from their book is just one example of their world view:
"The British are among the worst idlers in the world. We work among the lowest hours, we retire early and our productivity is poor. Whereas Indian children aspire to be doctors or businessmen, the British are more interested in football and pop music."
The year before, Raab wrote a paper for the Centre for Policy Studies which argued that employers should be allowed to dismiss staff for "inadequate performance" and that small businesses should be exempt from paying the minimum wage for under-21s.
"The talented and hardworking have nothing to fear", Rabb claimed to The Guardian.
This is the bottom line: a hard Brexit is a radical-right Brexit. Rather than deliver a better life for many of the people who voted enthusiastically for it, a hard Brexit will actually make their lives more difficult and their futures less hopeful. This will result in further anger and a growing sense of betrayal, all neatly whipped up by the very same people who sold them so many false promises in the first place. They will be told that politicians have sold them out again and will be encouraged to direct their anger on immigrants or Muslims, who, they will be told, will be taking what's rightfully theirs. Hate will grow.
The radical right's hard Brexit is also not one that most of those who voted Brexit would support. Leave voters overwhelmingly oppose reducing employment rights, trade deals that will negatively affect British manufacturing and any reduction in our environmental or food safety standards.
Labour Leave voters are also strongly supportive of the state, public services and state intervention in the economy:
83% of Labour Leave voters believe 'zero hour contracts' should be abolished

81% believe that taxes should rise to pay for extra NHS funding

62% believe the time for austerity is over

83% believe that the 1% public sector pay cap should be abolished

64% believe opportunities are too limited to too few people

73% believe that in a civilised society people's obligation to pay their taxes is more important than their personal wealth

75% think 'it is more important to look out for the common good' versus 'it is more important to protect individual rights'.
A better offer
For HOPE not hate, it is not a straight choice of being IN or OUT of the European Union. Those who think it is simply a case of reversing the Referendum decision clearly don't understand why many people voted for Brexit in the first place.
The British economy, like the EU generally, hasn't been working for many people. Globalisation and the free movement of people have brought many benefits, but these have also come at a huge economic and social cost. Many have lost their jobs, seen their wages shrink and seen their local high street shops close. When faced with a choice of the status quo – especially when the Remain campaign was being fronted up by society's winners – or change, they opted for change.
Their enthusiasm for change was made all the greater when those who were clearly doing well in life – politicians, big business and the liberal elite more generally – were running the campaign for Remain. "Let them experience a bit of the pain we face," one working class woman in Sheffield told a focus group with some glee just weeks before the Referendum vote. She understood the economy would suffer after Brexit, but for her and many like her, life couldn't get much more of a struggle than it already was.
Winning back these voters requires making them an offer of a better future: a future where they and their children have a place and a realistic chance to improve their lives. Mocking them, sneering at them and ignoring them merely reinforces their anger and hatred at the Establishment and pushing them into the hands of the far right. As much as we castigate the various Leave campaigns for the lies that were told and the racism which was whipped up, the Remain side has to accept its share of the responsibility for the Brexit defeat.
Many on the Remain side need to understand why their reliance on "facts" and "lies" have failed to impress many working class people, especially when faced with the emotion-based Leave campaigns. The undeniable benefits of the European Union seem a world away from the lived experiences of the people of Grimsby or Stoke. And while it is also clear that without the EU these communities would have struggled even more, that's hardly a positive argument to sell on the doorstep. 
So enough is enough. It is time to call out the lies and disinformation of the radical right and expose a hard Brexit for the disaster it will be. For the sake of our NHS, the rights and protections we have won over so many years, and for the very communities that need our help most, we must oppose a hard Brexit.
Polling summary
We polled 5,500 people in early February and the key results were:
There appears to be very little shift in Brexit opinion in the UK, with 45% saying they would vote to stay in the EU if there was another vote today and 43% saying that they would vote to leave. The remainder are undecided or say they would not vote.
However, beneath the surface, there is significant movement. Only 77% of Labour voters who voted Leave in the Referendum would do so in a new vote. 11% would switch their vote to Remain and a further 10% were now undecided.
This shift on the Labour Leave side is matched with a shift on the Tory Remain side. Only 79% of those Tories who voted Remain in 2016 would do so again in a new vote. 13% would switch their vote to Leave, with a further 7% now undecided.
Labour supporters are becoming increasingly pro-Remain, so eventually Labour will be forced to shift its position still further. However, this will not happen easily without some evidence that more Labour Leave voters can be won over.
The Optimistic Pessimists
The polarisation in society following the Referendum vote is reflected in attitudes about the future. Those voting for the UK to Remain are pessimistic about the economic wellbeing of the country, while those who voted Leave are suddenly super-optimistic.
The polling shows a startling turnaround in attitudes.
In our February Fear and HOPE survey, 69% of our Latent Hostile tribe and 68% of the Active Enmity tribe [the two tribes opposed to immigration and multiculturalism] felt pessimistic about the future. Now, 55% of Latent Hostiles think the economy will improve in the future (with just 16% believing it will get worse) and 49% of the Active Enmity group thinking the same (with 20% thinking things will get worse).
Conversely, 69% of Confident Multiculturalists and 68% of Mainstream Liberals [the two tribes most positive about immigration and multiculturalism] think the UK economy will worsen over the next few years (with only 10% and 14% thinking it will get better). Back in February, 70% and 67% of these groups were optimistic about the future.
This remarkable optimism amongst the Latent Hostiles and Active Enmity groups is mirrored in their belief that the British government will be more able to control immigration.
81% of Latent Hostiles and 83% of the Active Enmity tribe expect the government to be able to limit immigration, with just 2% and 5% respectively thinking the government will be less able to limit immigration and 17% and 12% believing that leaving the EU will make no difference.
This newfound optimism among the two groups most hostile to immigration and multiculturalism is likely to be short-lived as the reality of life outside the EU begins to bite.
The demographic makeup of these two groups means that they are likely to be adversely affected by job losses – especially in the manufacturing industry – and any reduction in public spending.
And when the penny drops, these people are likely to get very angry and will probably take even more anti-establishment views. It will not be difficult for Nigel Farage and Arron Banks to convince them that they have been sold out yet again by the political elite rather than their own unrealistic expectations.
The NHS
The NHS is a highly salient political issue for Leave voters and Labour Leave voters in particular, especially over funding. Promises of extra funding did not drive the Leave vote, merely sit adjunct to it, but such promises appear to have driven some Labour Leave voters.
54% of Labour Leave voters ranked the NHS as one of the three most important reasons for voting for Brexit, with 20% citing it as their most important reason.
47% of Labour Leave voters now believe the Leave campaign slogan that 'we send the EU £350 million a week, let's fund the NHS instead' was a dishonest statement, with just 22% still believing it to be true.
When asked which part of the claim was dishonest, 18% said the UK sending £350m a week to the EU, 40% said that the NHS would get extra funding and then 41% said both.
However, Labour Leave voters are not at all convinced that the NHS would be better if the UK remained in the EU. In fact, 61% believe that the NHS would be better outside the EU, compared to just 5% who think it will be better inside.
POLLING RESULTS
Oppose hard Brexit
A hard Brexit backlash will create fertile ground for the far right. We cannot allow this to happen and so have decided to stand up and oppose a radical, right-led, hard Brexit.

Agree? Support our campaign here.