NICK RYAN unveils the brand new HOPE not hate magazine, featuring exclusive interviews with Sarah Solemani (Ridley Road) and unveiling HOPE not hate's brand new Deradicalisation Project.
Is there life after hate?
That's the central theme we're asking in the new edition of HOPE not hate magazine, which is now being offered free to all members of the HOPE Action Fund (and HOPE Education Fund too).
That's right: we've decided to make our magazine free to all our regular donors, and to show you a little more of 'us' – the teams behind HOPE not hate – and reflect on some of the things we've done over the past year thanks to your support.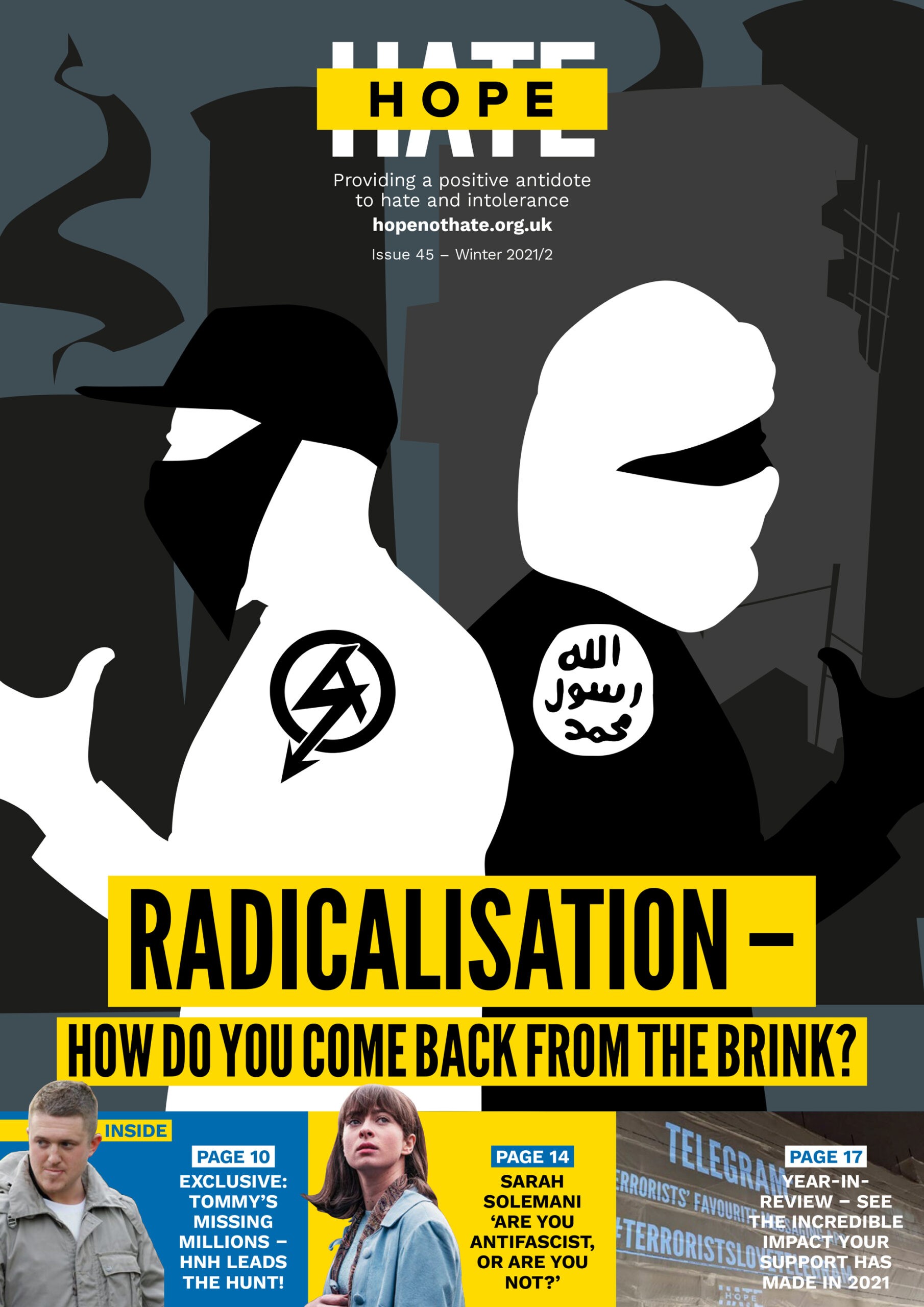 With the number of far-right terror cases and convictions surging, the magazine focuses on the problem of youth radicalisation and on the creation of a brand new team at HOPE not hate – a team which will focus on interventions to help support young people at danger of going "down the rabbit hole" towards a life of extremism.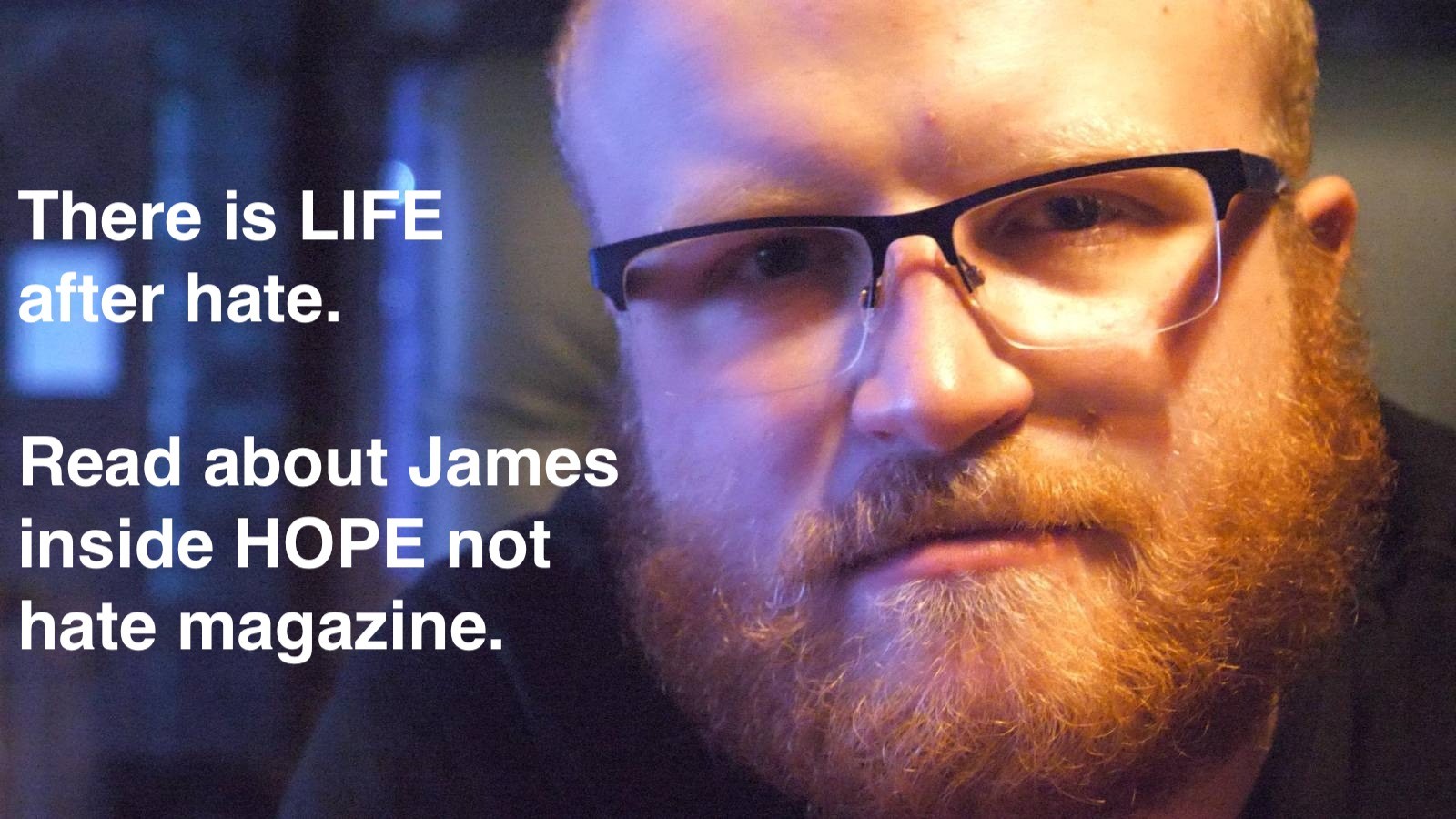 In introducing this brand new deradicalisation project, the magazine offers an exclusive peak inside the team's new work and mandate, and introduces the new video we've made about James, a young man who quit the extreme far right to begin a life anew.
For this first edition of 2022, we've rejigged some of our regular offerings, inviting you to ask leading members of our team questions about our work, and learn more about one particular team member.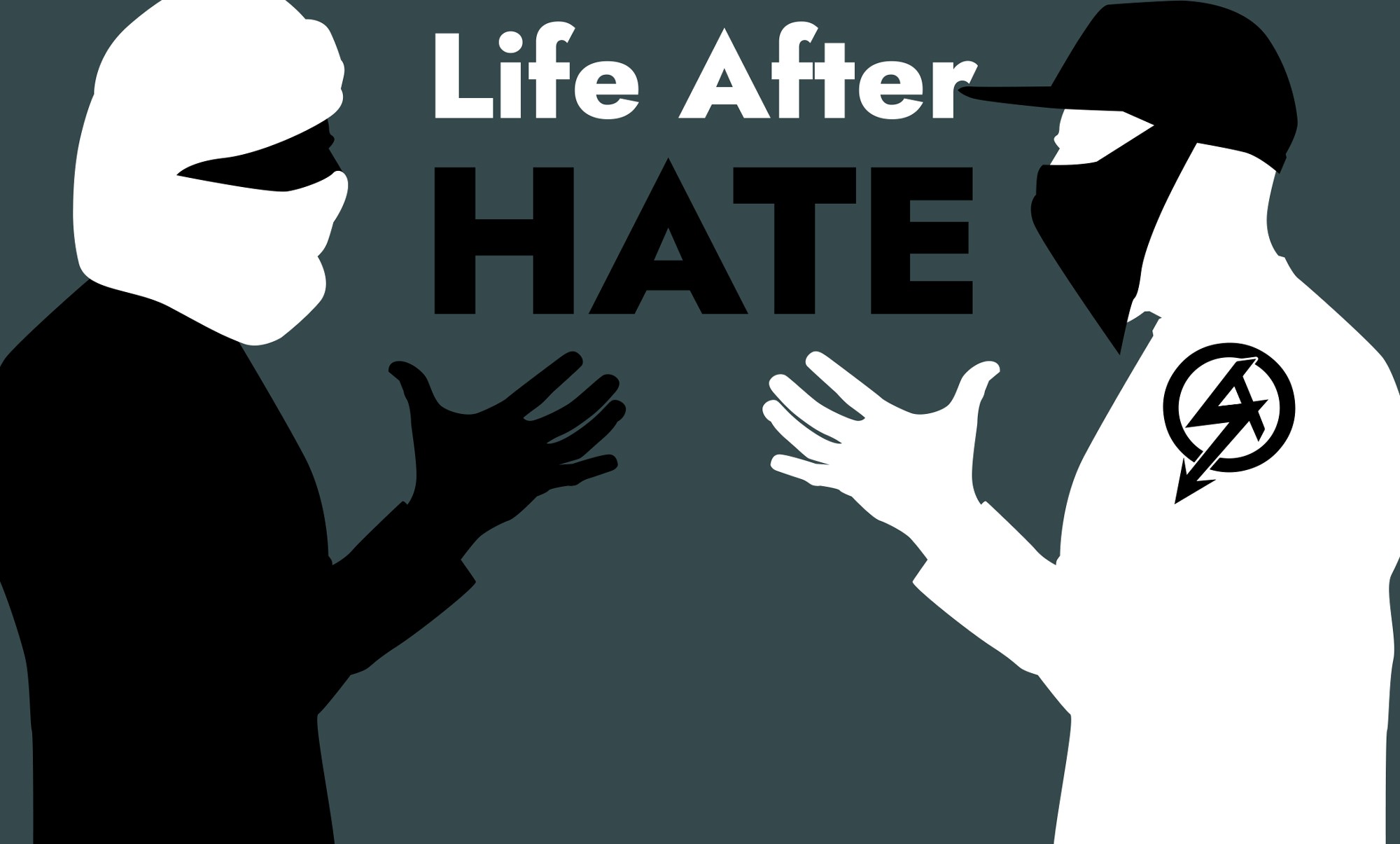 You'll find other new elements too – a big roundup of our #TommysMissingMillions campaign, showing how the serial anti-Muslim agitator Stephen Yaxley-Lennon ('Tommy Robinson') lied about his assets and bankruptcy in the face of a lost libel claim and his debts of £2 million to a Syrian refugee school boy and other creditors. Follow the money, as they say.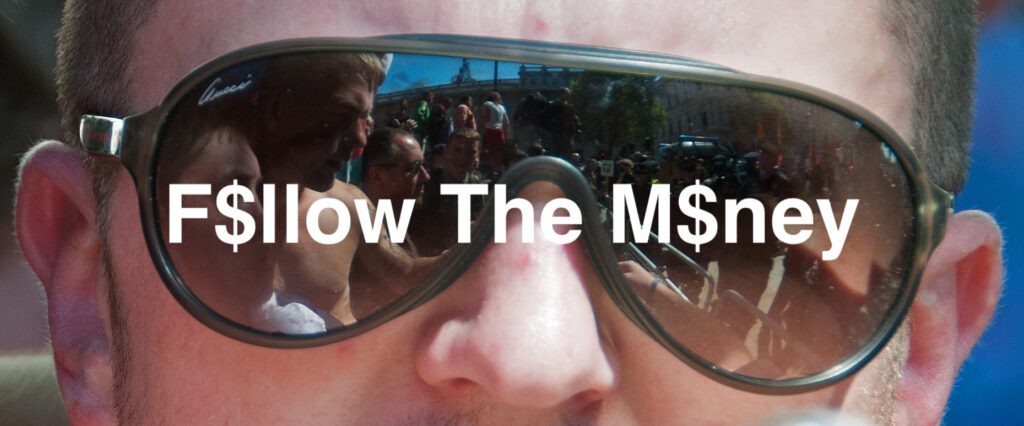 But that's not all. Sarah Solemani, writer and executive producer of BBC's Ridley Road drama series – focusing on a young Jewish woman going undercover in Colin Jordan's 1960s Nazi movement – speaks exclusively to Nick Ryan about the series and her wider work.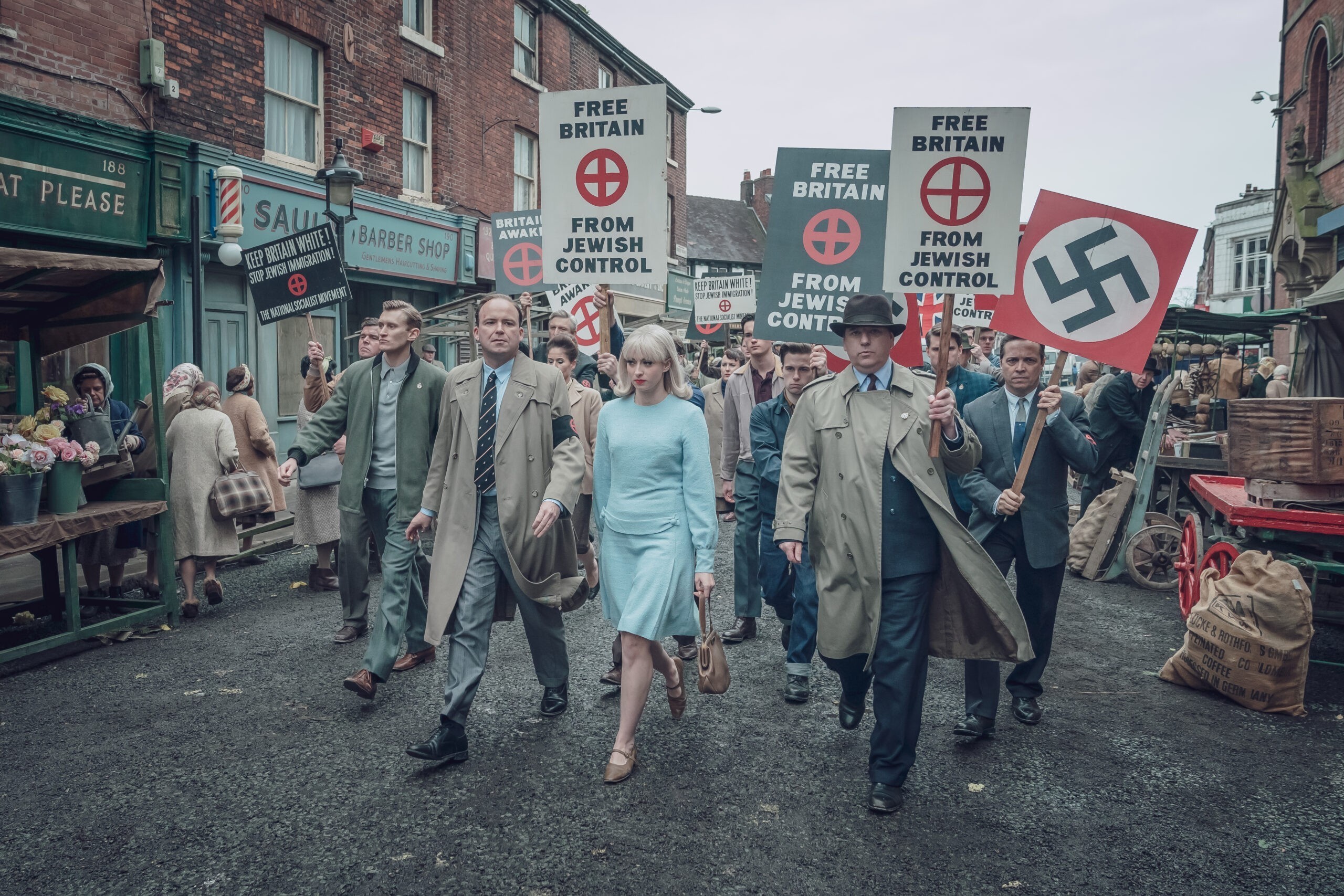 Elsewhere, Nick talks to Dave Merritt, father to Jack Merritt, who was killed by a former terrorist prisoner in November 2019. In a powerful interview, Dave tells us about the lessons learned during the inquest into Jack's death, and the family's life since that terrible day – as well as the strong love that Jack shared from both family and friends.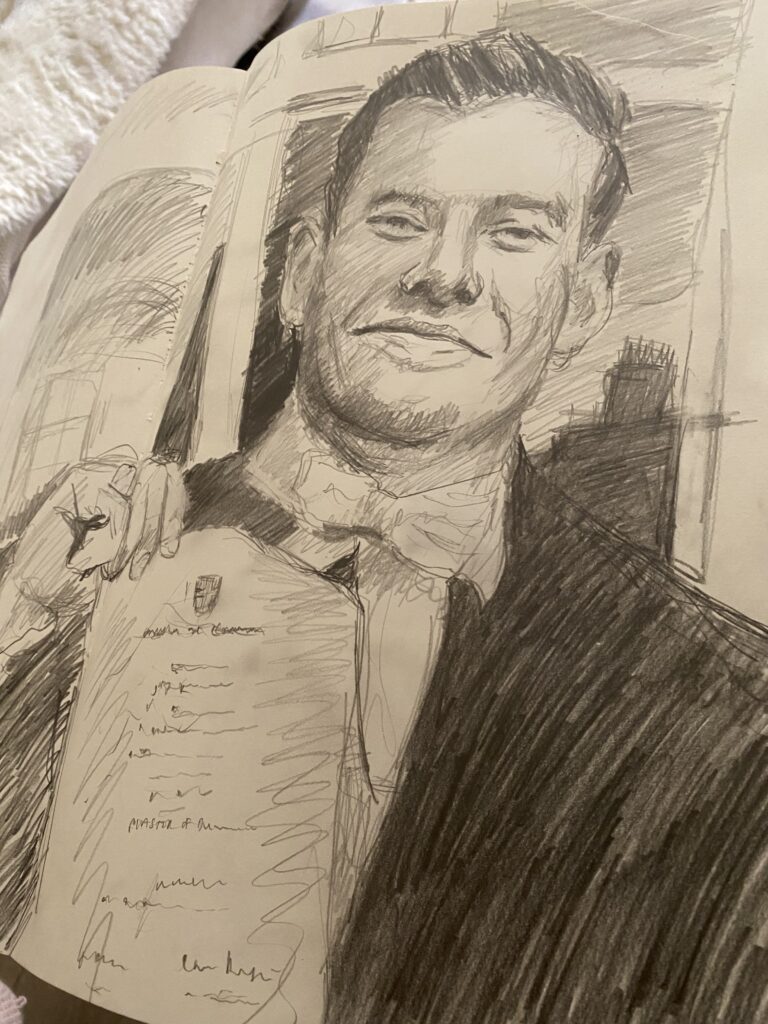 We've got reviews, community news from our work in Bradford, guest slots from Eric Ward of the Western States Center in the USA, and analysis from leading terrorism analyst Raffaelo Pantucci, whose new series 'Terrorism and the Mind' – looking at the links between mental illness and violent extremism – is streaming right now on BBC Sounds.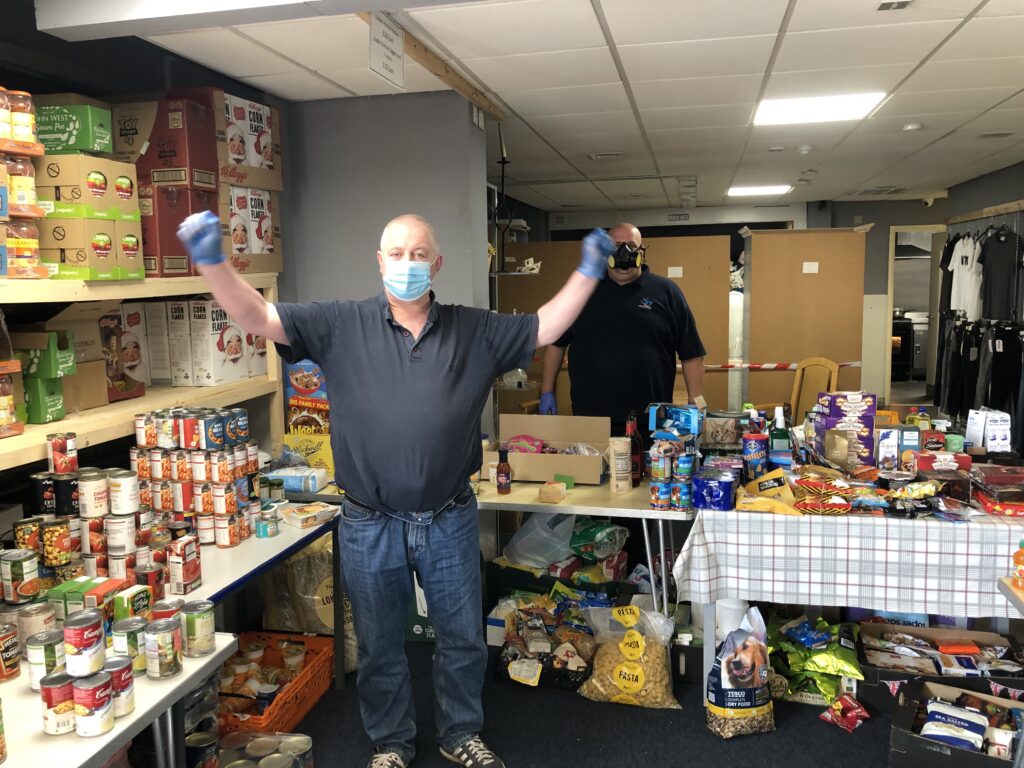 We'd like to thank you all for your support during the difficult past two years. As we look ahead to the challenges of the coming year, on behalf of HOPE not hate I'd like to extend our warmest thanks: without you, none of what we do would be possible.
Become a HOPE Action Fund member today.
Nick Ryan is an award-winning journalist, and HOPE not hate's former communications director | @ryanscribe
---