Since HOPE not hate went public with intelligence on a secret nazi gig in Widnes, the gig organiser, Chad Barrow (aka. Chad Charles), and the venue's landlord, Peter Brady, have attempted to deny the undeniable.
In this blog, we provide more information on Barrow/Charles' nazism.
Last week HOPE not hate went public with information about a nazi gig set to take place this Saturday, 17th September at The Snig in Widnes.
We contacted local leaders to raise the alarm about the gig and to call on Halton Borough Council to step in, cancel the event and take steps to review the licence of the landlord. Our briefing was met with shock and alarm by the several local leaders with whom we spoke and widespread outrage from the people of Widnes and the surrounding areas.
Since then, the landlord of the venue, Peter Brady, and the gig organiser Chad Charles/Barrow, have been fighting a rearguard effort to ensure the event goes ahead. Both have published statements on their respective Facebook pages attempting to deny the nature of the gig and to try and whitewash the record of long-term nazi, Chad Barrow/Charles.
We would like to come forward with new information so as to put this matter to rest.
In his statement posted on Facebook, Barrow/Charles denies his continued involvement in extreme-right politics, claiming to have 'turned his life around'.
FACT: Only three weeks ago Chad Barrow/Charles posted a photo of himself wearing a nazi Blood and Honour t-shirt on his Facebook page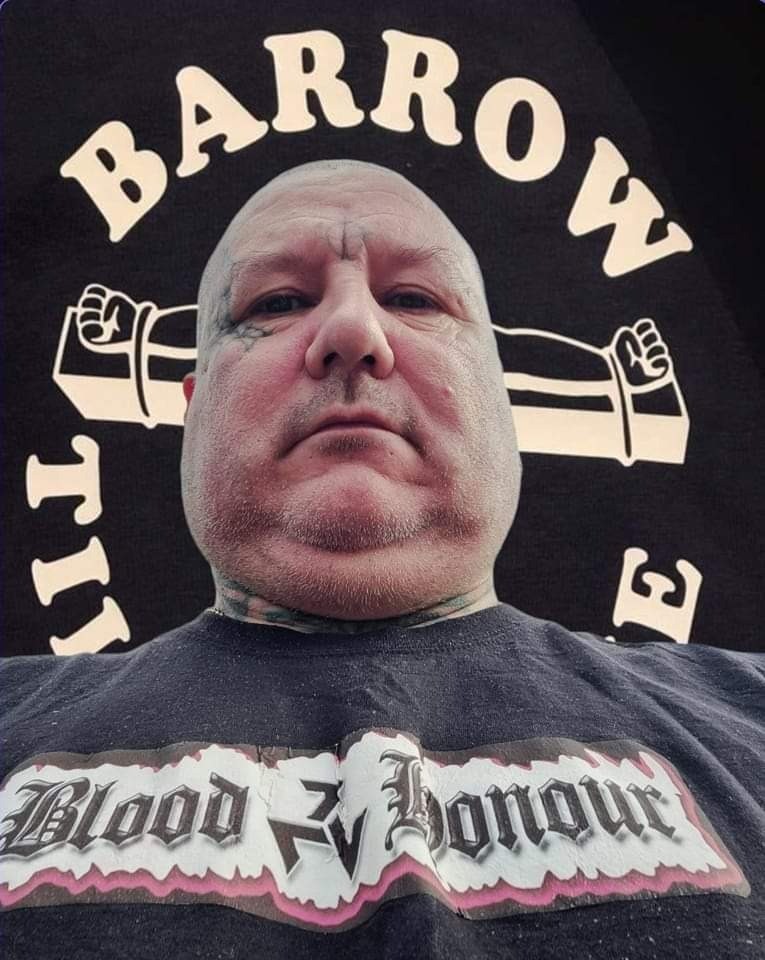 FACT: On 12 August 2022, Chad Barrow/Charles posted up several photos of nazi CDs he was selling as slate plates through his Patriot Streetwear merchandising operation. These CDs include the music of the infamous nazi bands Skrewdriver and Skullhead. In his Facebook post he adds: "Will have all these for sale at the Widnes gig, plus tee shirts, mugs, metal signs etc." Barrow/Charles is admitting that he will be selling nazi merchandise at the Snid gig.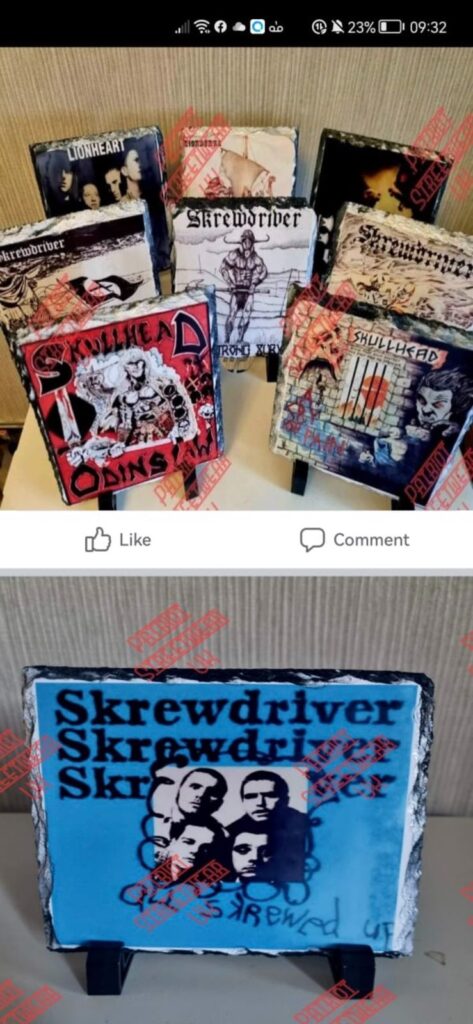 FACT: Patriot Streetwear sells a wide selection of skinhead, nationalist and far right clothes, badges etc. They also sell Blood and Honour, Skrewdriver, nazi Tottenkopf (skull & crossbones) and 'Hitler was Right' t-shirts.
FACT: Chad Barrow/Charles has previously put up a Patriot Streetwear stall in the beer garden at the Mersey Hotel and pictures, posted on his Facebook site, show that he is selling fascist material.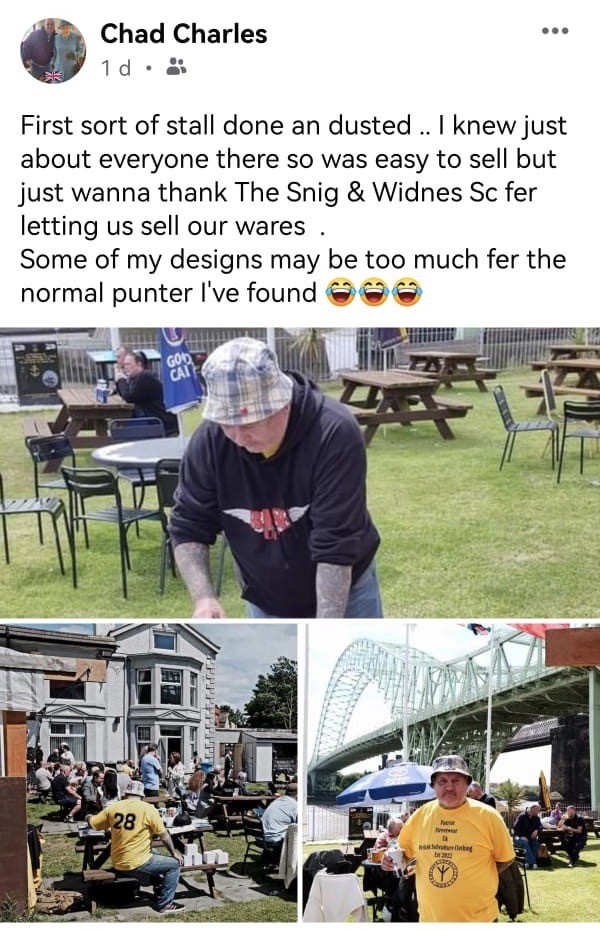 FACT: Pressure 28, the band which is headlining at the Widnes gig, is lead by Kevin Gough, a notorious Oldham football hooligan and Combat 18 nazi. Gough was filmed by the BBC being part of a far right/hooligan group that repeatedly tried to incite trouble in and around the Oldham riots. Gough is close friends with Combat 18 leader Will Browning and was sent to prison for 8 months for violence at a far right demo in Dover in 2016.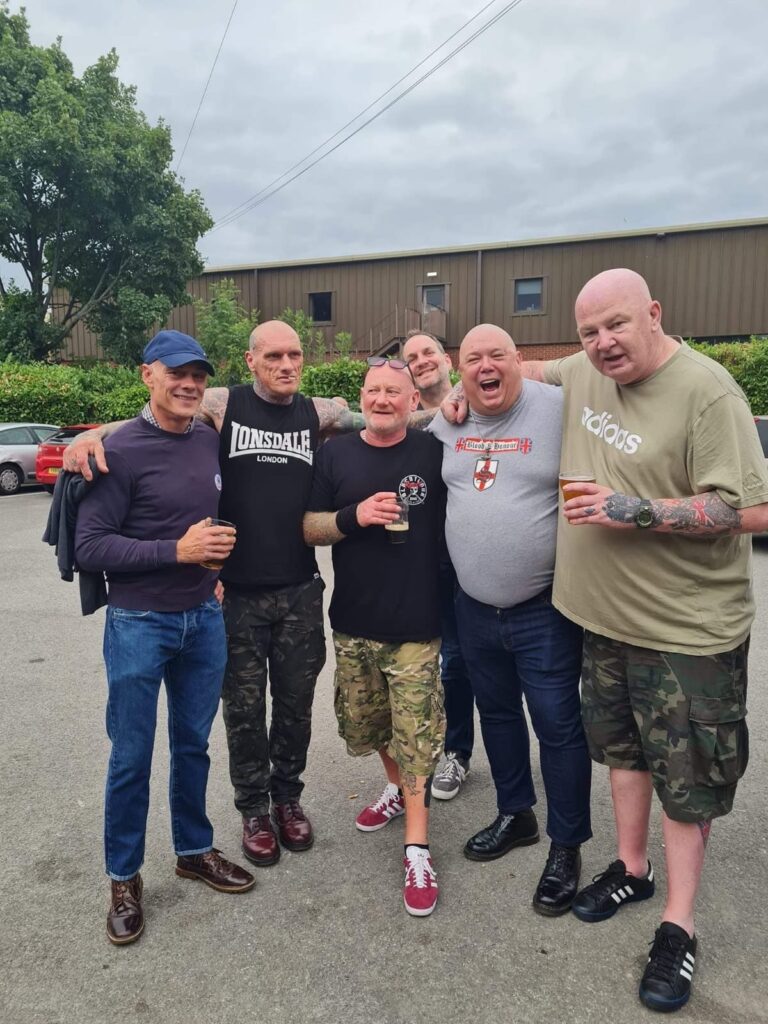 FACT: The co-organiser of Punishment Block, which is formally hosting the gig at the Snid, is Al Mounsey, who was until recently a leading member of C18 and long-time nazi skinhead. Mounsey and Chad Barrow/Charles were pictured together giving nazi salutes at a previous Punishment Block gig.
FACT: Chad Barrow/Charles held a gig at The Snid last March. The lead singer of Code 1 was pictured performing on stage wearing a Europe Awake nazi t-shirt.
FACT: Several people attending the gig last March were pictured giving nazi salutes, including Chad Barrow/Charles.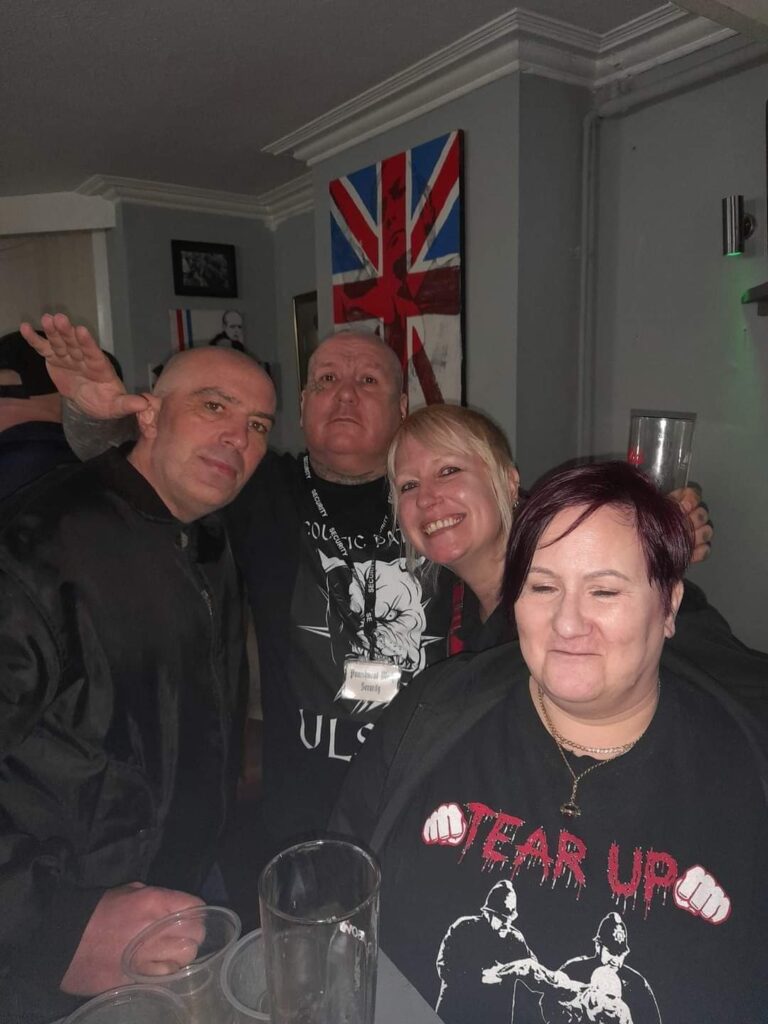 FACT: There was trouble at the March gig after locals objected to the presence of nazis in the Mersey Hotel bar. One nazi was pictured with a blooded head. Chad Barrow/Charles was then pictured with the injured man and gave a nazi salute to the camera.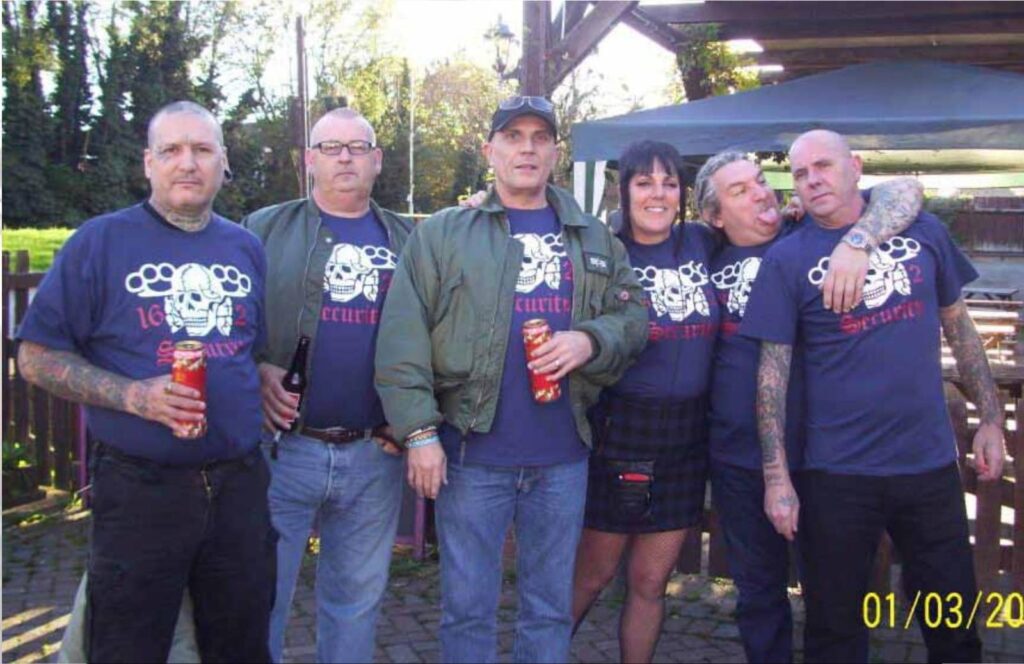 Chad Barrow/Charles and Peter Brady are trying to convince people that Saturday's gig has nothing to do with nazis. The FACTS speak for themselves.
We have, this morning, once again urged Halton Borough Council and the police to take action before 200+ nazis descend upon Widnes on Saturday.