The man accused of firebombing the Dover migrant centre has been confirmed as Andrew Leak, and Counter Terrorism Policing South East (CTPSE) have taken over the case from Kent Police.
On Sunday this week, a man attacked a migrant centre in Dover with two or three petrol bombs before committing suicide. The attacker has now been confirmed by the police as Andrew Leak, from High Wycombe.
A Facebook account archived by HOPE not hate reveals that Leak had a history of sharing far-right content and making racist comments. This includes sharing content from the far-right Traditional Britain Group, Turning Point UK and the US based Islamophobic movement ACT for America. Leak also shared a transphobic article from conservative news site The Blaze.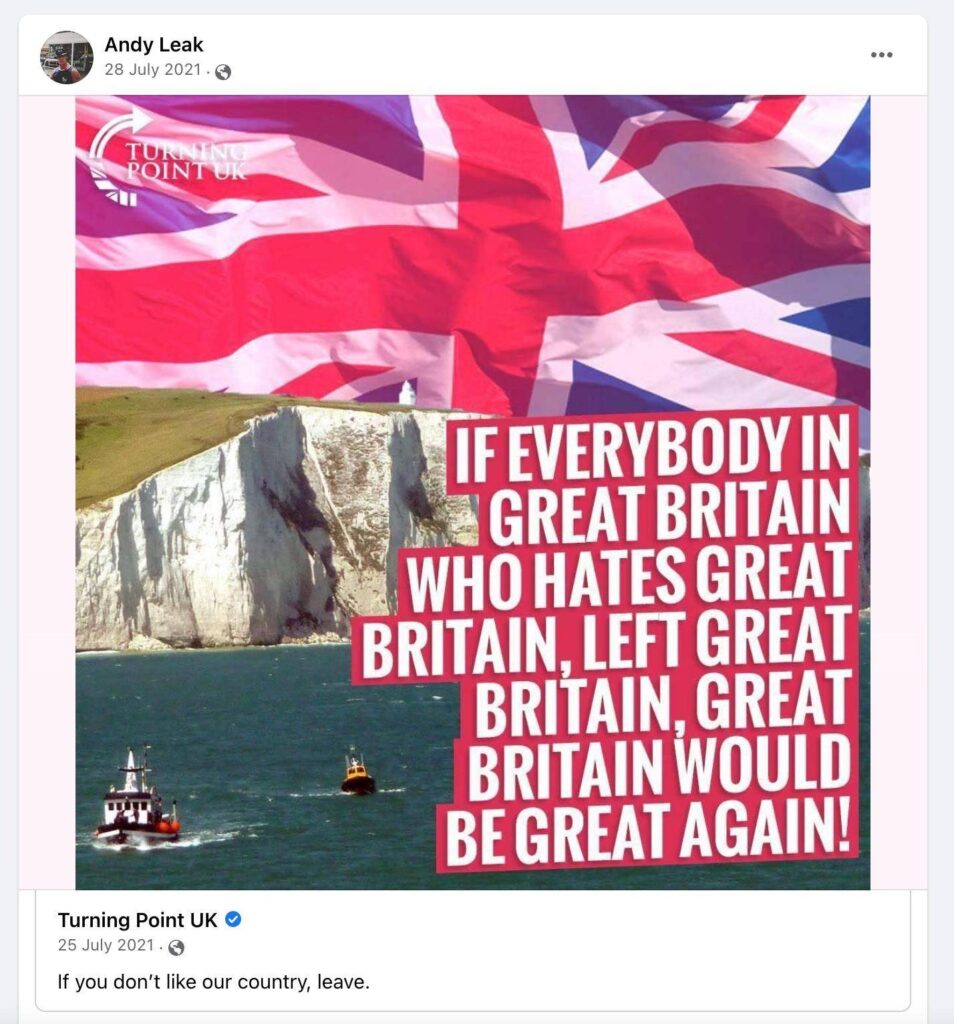 He also referenced Stephen Lennon (AKA Tommy Robinson) and repeatedly wrote about Muslim "grooming gangs".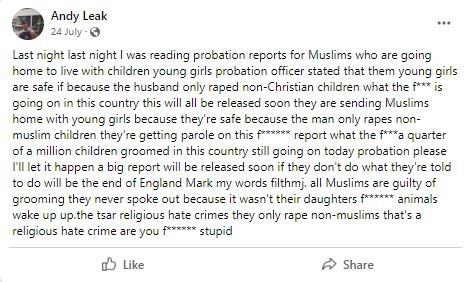 Leak also shared conspiracy theory material, including many videos from TikTok, connected to common far-right conspiracy theories including "New World Order" and used other slogans common among conspiracy theorists, such as "we do not consent".

The account is littered with long and sometimes incoherent posts about a range of topics. Worryingly, on 28 July in a post he said "I have 12 weeks to get you ready," though his meaning is unclear.
With clear evidence of far-right beliefs, the question now is why it took two days before this investigation was handed to counter-terror police.