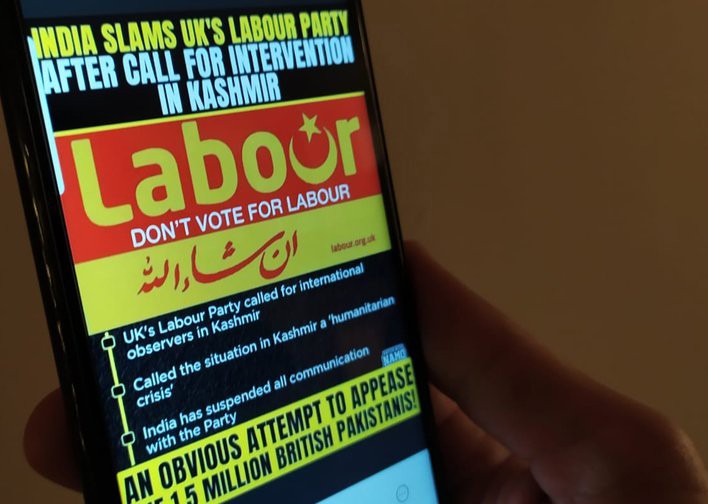 ---
We have become used to hearing about foreign influence in British politics, but in 2019 something unusual happened. For the first time, the Indian government was actively involved in influencing a British election in favour of the Tory party.
There is precedence for this. In July 2019 Canadian intelligence officials sounded the same alarm: India's ruling Hindu nationalist BJP (Bharatiya Janata Party) was influencing the Canadian election through the diaspora. It may have been the first time but it won't be the last.
The election of BJP leader Narendra Modi in 2014 was a watershed moment. Modi hailed from Gujarat, a region in western India where many British Hindus also come from. Accusations that he failed to act, as Chief Minister of Gujarat when an anti-Muslim pogrom took place there in 2002, have been brushed under the carpet.
Since his re-election in 2019, as Modi has pushed a 'Hindus first' agenda in India, he has strengthened links with the Hindu diaspora to help his agenda abroad. In August 2019, after his government unilaterally revoked the autonomy of Kashmir and jailed its political leaders, it faced a furore and protests in Britain. In turn, sources tell me the BJP reached out to allies in Britain to help push back.
This happened in several ways. First, its UK arm – the Overseas Friends of the BJP – made a plan to mobilise activists to target Labour candidates they considered hostile, across the country.
British Hindus were also encouraged to boycott Labour politicians and ban them from Hindu temples as much as possible. Groups such as the Hindu Forum of Britain (HFB) and National Council of Hindu Temples (NCHT) enthusiastically followed through – they had long been partial to the Tories anyway.
Thirdly, the Indian government also effectively used WhatsApp as well as the Indian media, encouraging British Indians to punish the Labour party for its conference resolution that had condemned India's Kashmir decision (revoking the territory's special status and taking it under federal control). British Hindus in London and Leicester, areas with large Hindu populations, were particularly targeted.
It was not a particularly well-hidden operation but it was a sophisticated one. It would be an exaggeration to say the BJP controlled everything behind the scenes, but what it did so effectively was whip up anger against Labour's stance on Kashmir to encourage British Indians to vote against the party.
In the end the impact was more marginal than expected. Both Leicester and London seats with large Hindu populations saw a jump in support for Tory candidates, but it did not specifically lead to any seats turning from red to blue.
British Future's Sunder Katwala wrote: "Analysis suggests these results reflected local dynamics, rather than a national pattern. 'If you want to play the politics of voting blocs, then let's play the politics of voting blocs', Trupti Patel of the Hindu Forum of Britain told the Times of India – but the claim to command a Hindu voting bloc finds no support in the data."
If anything, the election illustrates how little influence the self-appointed 'community leaders' had over the voting habits of the communities they claimed to represent.
But that is not to say nothing changed. The BJP government's hardline policies in India, and the support that receives from some British Hindu groups, is creating inter-community tension here in Britain. Many of the messages I was forwarded by Hindus during the election campaign had strong anti-Muslim undertones.
This agenda has also raised alarm among British Sikhs who worry it will be used against them. The Overseas Friends of the BJP campaign specifically targeted Labour's two Sikh MPs, too, but failed in removing them.
So the real impact of the election was not felt at the ballot box but on inter-community relations. As long as the BJP's agenda looms large over British Hindu affairs, it is likely to create tensions with British Muslims and Sikhs.
---
Sunny Hundal is a journalist who works for openDemocracy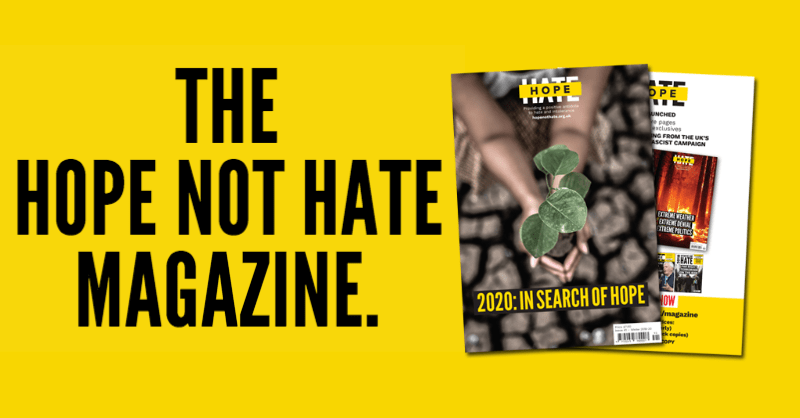 READ THE MAGAZINE IN FULL
HOPE not hate magazine is our flagship quarterly magazine, providing exclusive content to subscribers. With detailed analysis, major interviews, incisive investigations, reportage and other exclusives, it's essential reading for all those committed to the fight against fascism, racism and extremism.