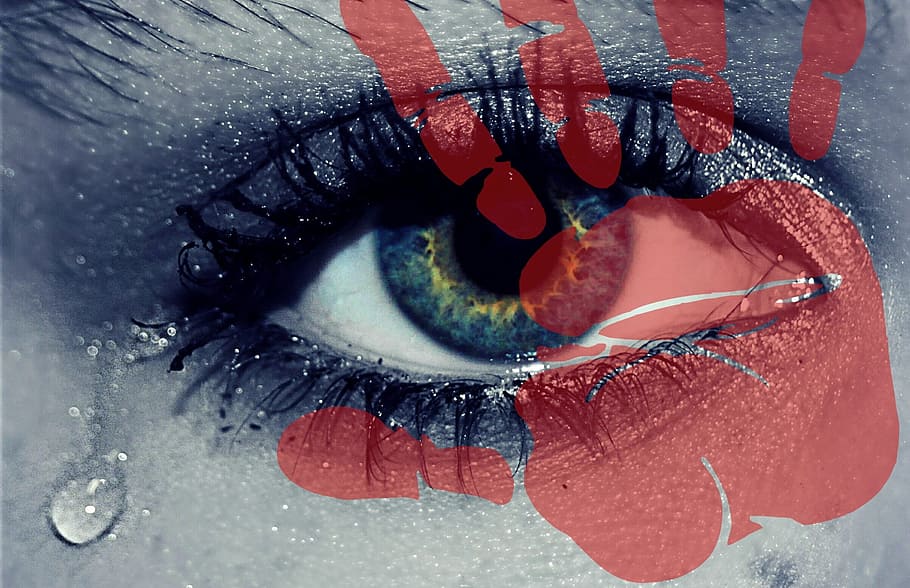 Nineteen female MPs announced they were stepping down ahead of the general election. Online abuse has been cited as a major factor in women quitting politics. With harassment and threats skyrocketing, Nick Ryan spoke to several female politicians battling this horrendous situation.
When she lost her seat in Dewsbury at the recent general election, former Labour MP Paula Sherriff spoke out about the horrendous abuse she received.
She had famously stood up to Boris Johnson in Parliament over his use of highly incendiary language during the Brexit debates, after being subjected to numerous threats.
"I have had so many, too many, threats to detail. Threats on my life. Rape threats. Since I confronted the prime minister on language, we have already had to report two or three to the police. You just can't take any chances. The abuse is virtually constant, certainly on social media."
Her parliamentary colleague Tulip Siddiq, MP for Hampstead and Kilburn, similarly said: "You are not just a 'traitor', you are a 'coloured traitor'. It's not just about 'betraying' the country, it's about 'betraying the country that gave you a safe home'."
For Luciana Berger, who crossed from Labour to the Lib Dems following her criticism of Jeremy Corbyn's leadership – and had faced extreme antisemitic trolling from both neo-nazis, as well as some of those on the left – the situation was stark: "The threats come all the time."
While much of society has embraced diversity and the increasing role women now play in our political life (34% of the House of Commons is now made up of women, holding 220 seats), for many women choosing a political career, that life is increasingly dominated by dealing with harassment, abuse and threats. All the politicians we spoke to had faced rape or death threats, and all described the endemic nature of those threats.
The anonymity offered by social media and the toxicity of debate since the Brexit referendum has clearly catalysed matters, but as HOPE not hate has previously revealed, there is also a growing anti-feminist movement online, bisecting through the 'manosphere' with elements of the extreme right, which revels in the hate it can direct towards women.
Many female politicians have detailed the toll such abuse has played on their lives, while women's organisations have expressed alarm at the number of female MPs (19) who stood down at the general election, several citing abuse as a factor in their decisions.
Heidi Allen, the former Conservative MP who defected to the Liberal Democrats via Change UK, said she would not stand, highlighting "the nastiness and intimidation that has become commonplace". Some we approached, like former Conservative Cabinet minister, Nicky Morgan, also confirmed that abuse played a key part in not standing again (she has since been appointed a peer and rejoined the Cabinet).
For others, like Shadow Home Secretary Diane Abbott, who receives nearly half the abusive tweets sent to female MPs, coping is managed by "putting one foot in front of the other".
Anonymity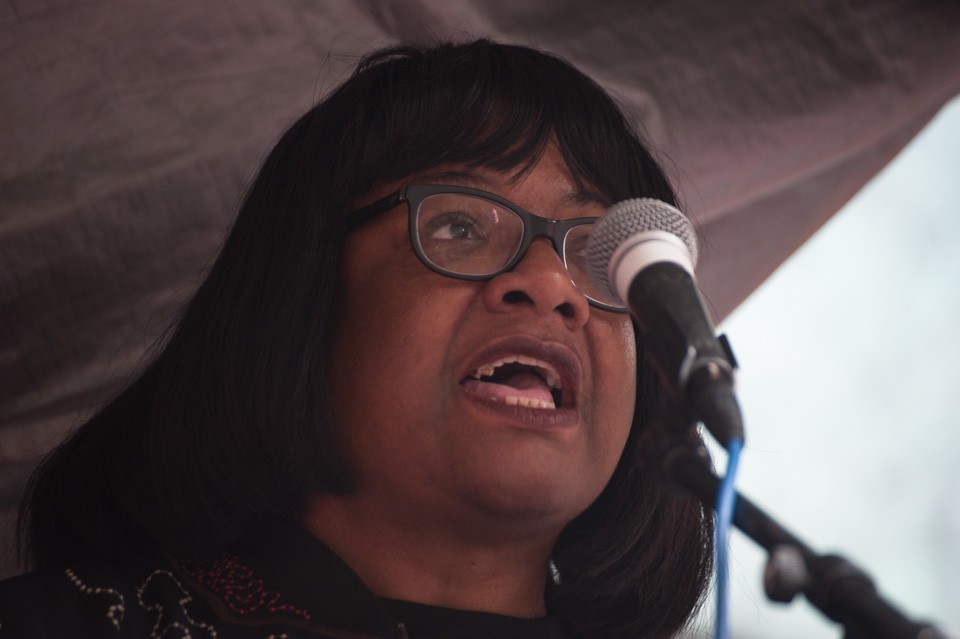 Speaking during the campaign, Abbott laid the blame squarely on the rise in social media and the anonymity that offers to trolls: "What I say is the huge rise in online abuse – and obviously it's addressed more to women than anybody else – has to do with anonymity online, and my view is we should make it harder for people to be anonymous online.
"They can have an anonymous identity, but the website, Twitter, Facebook, should have their real name and address. I believe that the fact that people are completely anonymous has made this problem worse."
Margaret Hodge, the (Jewish) Labour MP for Barking & Dagenham, agreed: "I know it's a difficult issue but you've got to tackle the anonymity. So that people can't just be abusive and feel that there's no comeback."
As well as trolling and abuse directed towards women, Abbott's experience speaks out to the doubling effect of being a woman of colour and becoming a target online. An Amnesty International study found in the run up to the 2017 election that this issue affected BAME women MPs far more than their white colleagues: 20 BAME MPs received almost half (41%) of the abusive tweets, despite there being almost eight times as many white MPs in the study.
In its reactions, the Fawcett Society is calling for "radical change". Meanwhile, Andrea Simon, head of public affairs at the End Violence Against Women Coalition, said:
"This absolutely must be a priority for all party leaders and the new Speaker of the House. We've seen research by the Women and Equalities Select Committee that 86% of women MPs are not confident that appropriate action is being taken to ensure violence and abuse against women in politics is effectively tackled, with two in three female MPs saying that progress on tackling violence against women in politics, including online, has an impact on their willingness to stand for re-election.
"Any proposals in this area need to focus on changing the behaviour and attitudes of those who perpetrate online harms and the systems that enable them, rather than telling individuals how to 'stay safe' online."
Abundantly, more needs to be done and at all levels. Women and girls need to feel safe in our society. We all must bear some responsibility in fixing this atrocious situation – and fixing it soon.
Caroline Spelman, Conservative, ex-MP for Meriden, former Cabinet Minister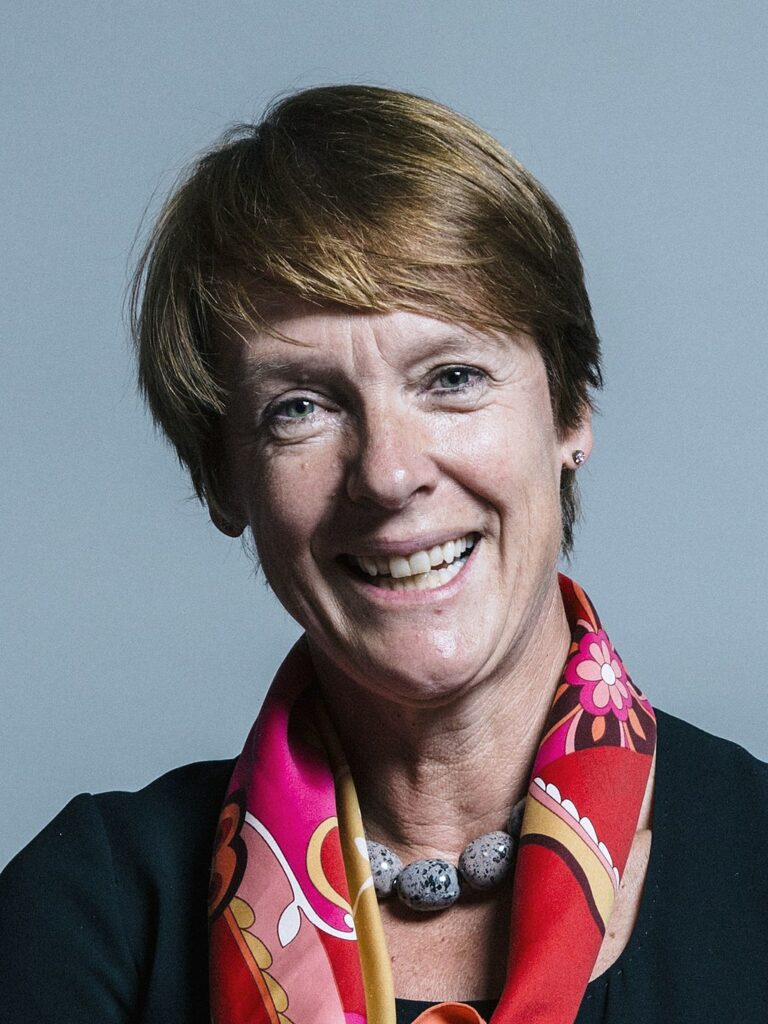 The 61-year-old ex-MP for Meriden and former Environment Secretary stood down at the General Election, saying the "intensity of abuse arising out of Brexit" had crystallised her decision.
"I have never experienced anything like the last few years," she claims.
The worst abuse came after she tabled a symbolic, non-binding amendment with Labour MP Jack Dromey in January last year, to demonstrate there was no majority in Parliament for a no-deal Brexit (which passed by 318 votes to 310).
The press leapt in and took to using words like "traitor" or "collaborator" to describe Spelman and fellow supporters.
"That gave rise to another great avalanche of abuse. This included threats to kill me, to kill my daughter, to burn the house down."
Things got so bad she had to wear a panic alarm whilst walking around her otherwise rural constituency.
"People have made anonymous threats to my children, by name, that's very distressing if you're a parent. You've got to tell all all your children, they need to take precautions, your daughter needs to wear a panic button when she's at home alone… it's not nice is it?
"Down my 22 years I have had death threats and harassment. I got it particularly when I was Secretary of State for the Environment [with threats from animal rights extremists]. So my family has had it before. But it became very intense after my amendment carried in Parliament."
She recalls that Ken Clarke once told her he'd had death threats all his life and just ignored them.
"I frequently ask my male colleagues: why is it women get the sexual abuse? The men are quite surprised when I say to them 'do you get threats to be raped, are you referred to by your genitalia?' they say 'no, no!' They're genuinely shocked!"
She then adds: "The nation needs to look into its soul: what is it about our make up that is driving this misogyny?
"But it wasn't the politicians who used the word traitor: that was the media. That's what I'm saying. The interaction between the political leadership and the journalists is crucial, whether you dial it up or dial it down.
"But we as a nation need to look into our soul and ask why we've got to this."
Jess Phillips, Labour, MP for Birmingham Yardley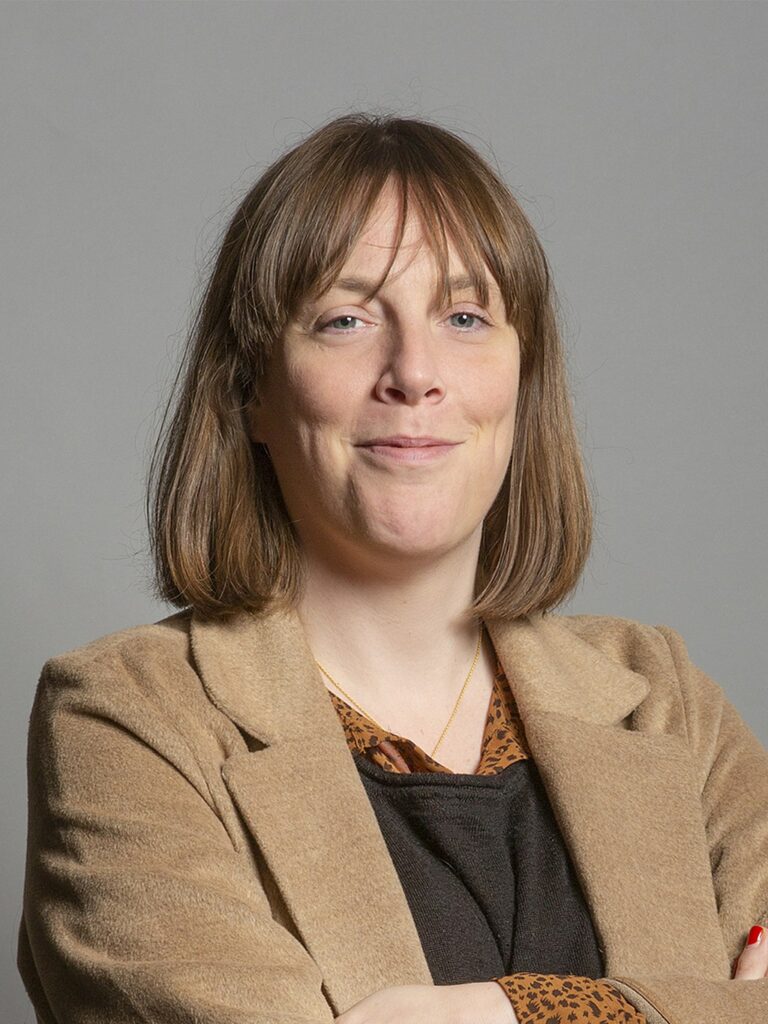 "I got loads of messages about my children, about how people hoped I would come home and find them dead."
Former Labour leadership contender Jess Phillips has been vocal in calling for those who post abusive messages online to lose their anonymity.
The MP told Parliament that she once received 600 rape threats in one night and is threatened with violence and aggression every single day online.
"The first time that I can think of when it was properly violent and aggressive was after Philip Davies' International Women's Day debacle.
"Philip Davies came to the backbench committee of which I was a member and asked for a debate on International Men's Day, which was a perfectly reasonable thing to ask for. But in his summary to get it he said men don't have enough opportunity to speak in Parliament. Which I laughed at, because I was the only woman on the committee!
"After that I got hundreds of rape of threats. People were talking about raping me in the most violent way, tying me up and harming me. I got loads of messages about my children, about how people hoped I would come home and find them dead. At that point I started to get the online trolling, mostly anonymous.
"In the wake of me telling people about the rape threats, Carl Benjamin [the far right and misogynistic YouTuber who stood for UKIP during the European elections and in 2016 tweeted "I wouldn't even rape you @jessphillips"] started the meme that people wouldn't rape me, and people told me all the different ways they wouldn't rape me. And that carried on for about six months."
When she stood again as a candidate in the election, that started up again. "You get a huge amount of 'I wouldn't rape you', 'I would rape you', 'I'm not good enough for raping,' smattered in with people talking about punching me and killing me.
"But serious death threats … maybe I just sorted of ignored it before, when all the Carl Benjamin stuff was happening the first time, but then in the wake of Jo's [Cox] death, when Jo was murdered, that changed. I would take action against people who sent me vile threats. Or I would try to.
"Really it's only in the past year that I have had credible death threats" – some of which, she says, have come from Labour Party members.
"I worry about my family. During this election campaign, there was the bloke who tried to break into my office, kicking my doors and smashing his fist on the windows [after he was arrested, they had a restorative justice session]. Also there was a woman outside a school who told me 'I'm BNP, I'm gonna knock your teeth out' and started bringing people to come and harm me. It's not particularly nice.
"I worked in pubs for many many years, often with violent offenders, so if you were gonna do it you'd do it, so, you know, I can handle myself in a difficult situation. But it has affected me… it's tiring as hell that I have to jump through two or three hoops before I decide I'm doing anything. When I brought out my books I did like five days where I went round the country, I had to have security, people had to have their bags checked. And I was like 'gosh this is a bit overblown' but the first place I went they received a death threat for me.
"What is rubbish is that it's isolating. It's isolating for the people who interact with me. For me personally, I'm sort of big enough and bold enough to deal with it, and this is sad for anyone that's been abused and I've spent my life trying to undo this characteristic in people, but unfortunately I've just learned to expect it. I can deal with it very pragmatically mentally…I just have to deal with it that way.
"I asked for Twitter to allow you to block a thread and things, to stop pile ons because that's what was happening – thousands and thousands of people all at once is really like 'ugh'. There were some changes made and Twitter started to massively filter the things I can see. They have shown good will in some regards, but they're never ever quite willing to cross the line of what appears to be the libertarian ethos of what started those organisations. The idea of freedom never includes my freedom. They will tinker, but fundamental structural shift is nigh on impossible.
"I was sat with Rosie Cooper in a meeting with some of these platforms and there are still videos of people smashing up melons with a likening of a human head with the exact weapon that was planned to kill her with. And she's just like 'how can this be?!' That is not good."
Mandu Reid, leader, Women's Equality Party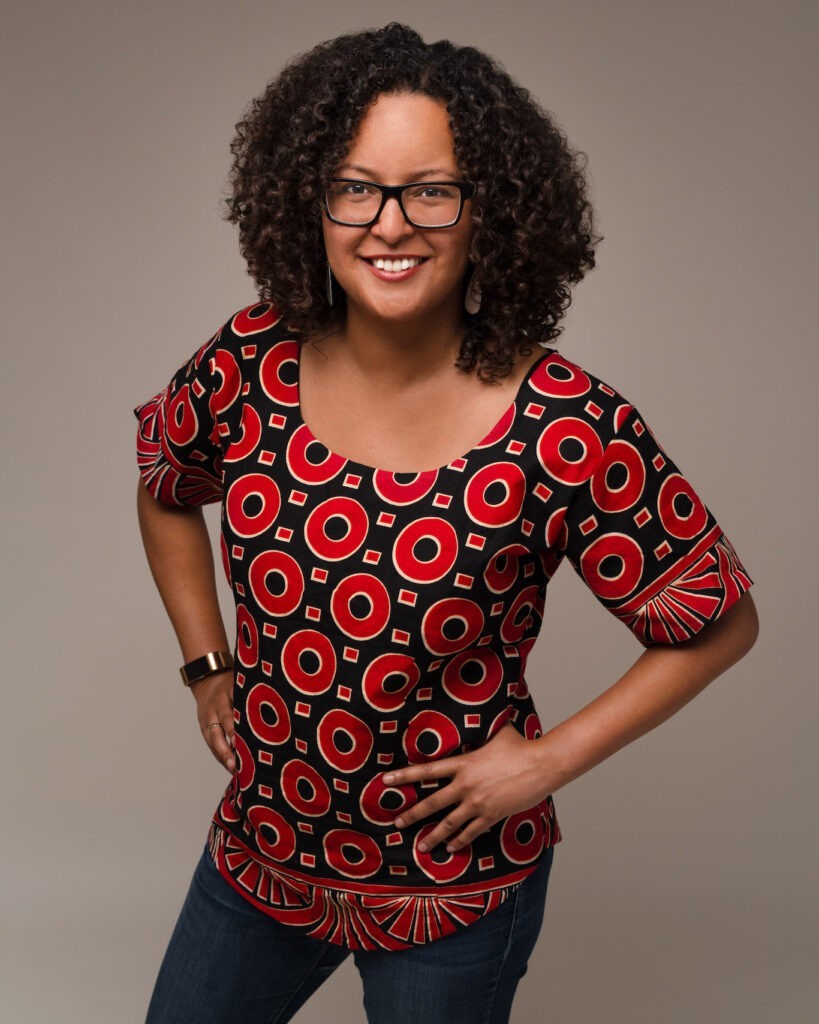 "It feels like women are being hounded out"
"There's an abundance of testament, experience and data to show that being a woman in the public eye in politics means you are going to be on the receiving end of a very specific type of vitriol, in the form of threats, in the form of insults, in the form of abuse and aggression.
"All the women we work with as candidates and political parties kind of go into that effectively having priced in they're gonna be on the receiving end of it. I find that, in a way, really damning.
"It feels like it's intensifying. Every time you run up to a General Election, before the full list of candidates are settled, people step away. If you look at the reasons why people are stepping away, there's something very clear about the experiences women are having. And it's a cross-party experience. It doesn't matter what your politics are: we have something quite miserable and depressing that unites us as women!
"[In politics] men are retiring on their own terms, but the women are being hounded out. The threats are a factor and I think that harms all of us. Fewer brilliant women feeling it's not worth their while to enter politics means the quality of decision making will be inhibited.
"It's worse for women than men, and a lot of the abuse we receive has a sexual dimension to it. Our bodies are critiqued, sexual swear words are hurled at us, and we get rape threats. If you're a woman of colour, the abuse that you will receive is significantly greater.
"I think everyone is scratching their heads and bewildered about how to respond to this, because a lot of the time the abuse I'm talking about would be classed in the offline world as hate crimes, right? If it's illegal in one realm, it should be illegal in the other realm, which tells me. I think, the work hasn't been done to make sure that the owners of these platforms are taking sufficient responsibility to protect the victims or create a pathway to justice.
"Those of us who thought so much progress was being made have had a rude awakening. We're kinda at base camp. We need to take movements like #MeToo to the next stage, to move to the point where action is taken and behaviour is changed."
---
Nick Ryan heads special projects for HOPE not hate.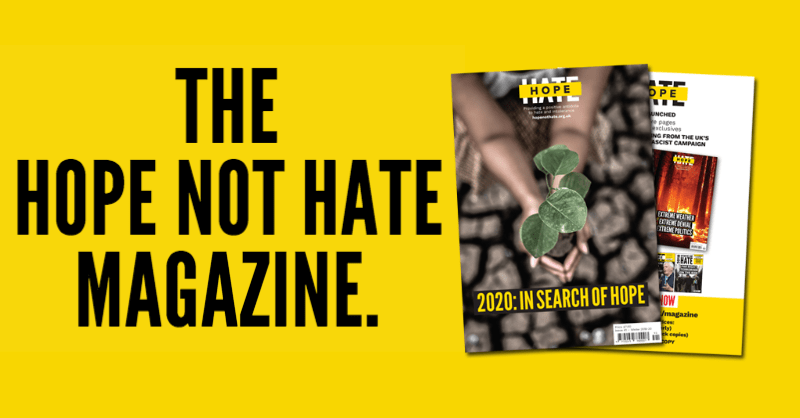 READ THE MAGAZINE IN FULL
HOPE not hate magazine is our flagship quarterly magazine, providing exclusive content to subscribers. With detailed analysis, major interviews, incisive investigations, reportage and other exclusives, it's essential reading for all those committed to the fight against fascism, racism and extremism.