UKIP is fielding less than half its target of 3,000 candidates
The party has collapsed in many former key areas
For Britain have equalled or outstripped UKIP in a number of councils

On 2 May, seats across more than 250 local authorities in England, and 11 councils in Northern Ireland, are up for grabs.

Here is an overview of the state of play.

UKIP
UKIP is standing 1,420 candidates across the UK this May. This is less than half of its goal of 3,000 and little over a third of the almost 4,000 it stood in 2015, the last time these seats were contested.

The party has attempted to spin this as a success, pointing out that it has managed a nearly threefold increase from the dismal540 candidates it stood in the 2018 local elections. However, the party has been forced to recruit members of its National Executive Committee, Press Officers and even Batten's personal assistant to reach this number. There can be no sugar coating an undeniably disappointing slate of candidates, especially given the ostensibly favourable political conditions within which the elections will be fought.

Brexit continues to dominate British politics, with widespread concern about Parliament's handling of the process, and a crisis of growing political mistrust across all sections of the population. In an increasingly anti-politics mood, narratives of "betrayal" have become common in hard pro-Brexit and right-wing discourse.

UKIP is benefitting from this – the party's vote was revitalised in the recent Newport West by-election, receiving 8.6% (up from 2.5% in 2017), and polls currently have UKIP hovering at around 8%. This is despite the party receiving much less press time than it did under Nigel Farage in 2015. However, its relative lack of candidates means that UKIP will miss a chance to fully exploit the opportunities at its fingertips.

The low number is testament to the numerous defections the party has endured during its ongoing shift to the far right. Whole branches have deserted the party, leaving UKIP without local organisers and basic infrastructure in a number of key areas. Many former UKIP names are appearing on the ballot, but now often for other parties or as independents.

Whilst Batten has, during his leadership, brought UKIP's membership up to 28,000 from a low of 18,000 a year ago, this is still well short of its height of 46,000 in the 2015 elections. Batten has also achieved this by recruiting from street movements, from the support base of Stephen Yaxley-Lennon (AKA Tommy Robinson) and from younger, online and more extreme elements who may be reticent to stand and campaign in the local elections. This means that it many ways the threat UKIP poses is cultural, rather than purely electoral.

A Closer Look
The most remarkable shift is in Thanet, where UKIP won 33 councillors in 2015, making it the first council under the party's control. However, this year it has only mustered three candidates, roughly 5% of its 2015 slate. Prominent ex-UKIPers in the area, such as Trevor Shonk, are now representing the Thanet Independents.

In Thurrock, where UKIP won seven seats in 2015, the party is only fielding two candidates due to the mass defection of the branch to form the Thurrock Independents (TI) (there are 17 TI candidates this year). In Basildon UKIP once held 15 seats, but has failed to stand a single candidate this year. In Swale, where UKIP won eight seats in 2015, it is fielding just two, and in Shepway, where it gained seven councillors in 2015, the party is fielding just three.
Only four are standing for the party in Boston, despite the fact UKIP gained 13 councillors there in 2015 and 76% of Boston voters opted to Leave in the 2016 EU Referendum. UKIP has collapsed completely in Dover, going from 28 candidates to none (although there are four candidates for the newly formed Our Nation party, a UKIP splinter group led by disastrous former leader Henry Bolton).

Areas where the party has fared better include Oldham, where it is contesting 14 seats. The council is a former BNP target and an area with high dissatisfaction with mainstream politics as well as a history of racial tensions. UKIP has, as it did last year, again focused on Rochdale, a town still dealing with the repercussions of the 2012 grooming case; the party has stood 16 candidates in the area.

UKIP are also fielding 17 candidates in Derby, where it had two of its three wins last year. Alan Graves, who more than doubled his majority in the Alvaston ward to 59% last year, is now one of UKIP's campaign managers and another Alvaston seat is up for grabs. UKIP are also contesting all eleven wards in Worcester.

Despite UKIP's now overt far-right platform, the party has failed to field strong slates in other areas with historic social tensions. For example, the party has only managed three candidates in Burnley, although notably is standing a candidate in the Hapton with Park ward, where the party won a seat in 2015. Burnley's Hapton with Park ward is an area with a history of far-right support, being the only ward where the BNP has held all three council seats. In Bradford UKIP is fielding just nine candidates, down from 27 in 2015.

The For Britain Movement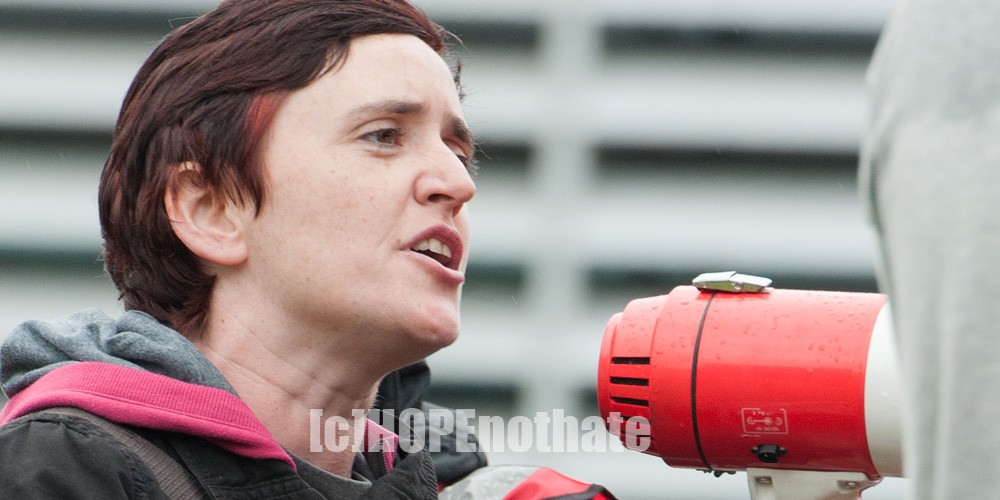 For Britain, the anti-Muslim party founded by former UKIP leadership candidate Anne Marie Waters in 2017, has sought to capitalise on UKIP's troubles. The party is standing more than 40 candidates in the locals, compared to 15 in 2018.

Whilst this is hardly an huge number, it is notable that the party has matched or exceeded UKIP in terms of number of candidates in eight councils:

Epping Forest (two FB, one UKIP)
Darlington (three FB, two UKIP)
Allerdale (two FB, no UKIP)
Calderdale (one FB, no UKIP)
Cheshire East (two FB, two UKIP)
Rochford (two FB, two UKIP)
Sandwell (four FB, four UKIP)
Stoke-on-Trent (three FB, three UKIP)
In other areas the party is nearly neck-and-neck with UKIP, including Hart (two FB, three UKIP), and Thanet (one FB, two UKIP), and North East Lincolnshire (one FB, two UKIP).

Whilst the party does not stand a viable electoral threat – it came 11/11 in the Newport West by-election, with 0.7% of the vote – it is worth paying attention to as it has become the vehicle of a host of extreme elements, including former BNP figures barred from joining UKIP. For example, former BNP candidate Michael Barnbrook is representing the party in the Cliffsend and Pegwell ward in Thanet.

The two areas of real focus for the party are Epping Forest, Essex, where two former BNP councillors are representing the party: Julian Leppert in the Waltham Abbey Paternoster ward, and Patricia Richardson in the Waltham Abbey Honey Lane ward. The party believes its best chances lie in this seat and is daily canvassing the area, under the direction of Eddy Butler, the BNP's former elections guru.

Stoke-on-Trent is another area of focus, as Richard Broughan, the party's sole councillor, is seeking re-election in the Abbey Hulton and Townsend ward. Broughan won his seat on a UKIP ticket in 2015, coming to For Britain after being expelled from the City Independents.

As predicted, Leeds is again an area of focus, fielding eight candidates (to UKIP's 16). For Britain was forced to eject two of last year's Leeds candidates after HOPE not hate exposed their extreme racism, with one candidate having a history in the now-banned nazi terror group National Action.

Other Far-Right Parties

The electorally insignificant National Front is represented by Jordan Pont in the East Ecclesfield ward in Sheffield, Steven Smith in the Brunshaw ward in Burnley, and Chris Jackson in the Todmorden ward of Calderdale.

The BNP has continued its collapse, with its leadership having seemingly lost the will to contest elections. The party has fielded a paltry handful of candidates, including Ron Ball in the Swanley St Mary's ward of Sevenoaks, and Ian John Seeby in the Cheshunt South and Theobalds ward of Broxbourne.

Former BNP candidate Carl Mason is also standing for British Resistance in the Nunnery ward of Worcester.