To pose for a photo with one far-right activist may be regarded as a misfortune; to pose with two looks like carelessness.

On January 31st, Dehenna Davison MP attended a Brexit celebration at a pub in Bishop Auckland, where she was snapped in some embarrassing company. Davison had announced her intention to spend the evening at the Merry Monk on Facebook, inviting all comers to join her for a celebration of the UK's exit from the European Union. This kind of open-invite event always runs the risk of having shady characters turn up – and turn up they did.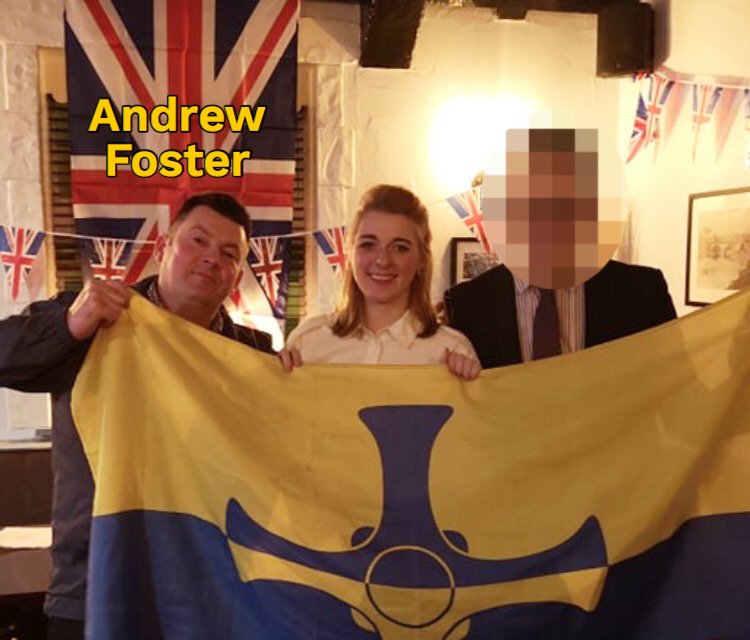 Andrew Foster, pictured above with Ms Davison, is a Hitler-loving, Muslim-hating extremist of the very worst kind. Social media posts from Mr Foster show him denying the Holocaust whilst simultaneously advocating for another one, calling Hitler a "great man" and calling for asylum seekers to be slaughtered and fed to pigs.
HOPE not hate condemned him in 2012 for publicly burning a Qur'an. 
Having moved to Bishop Auckland shortly after her selection as the parliamentary candidate in September 2018, it is not clear whether Davison would have known about Foster's abhorrent views. It seems unlikely, however, that she was not aware of Colin Raine's history:
Up until December of 2018, Raine was an active member of the local Conservative Party, having been both deputy chair and a candidate in local elections. In March 2019, it was revealed that he had been subject to a complaint by Bishop Auckland's former Labour MP Helen Goodman MP for organising a rally outside her office in October of 2018 with friends from the English Defence League, North East Infidels and other far-right groups – including Andrew Foster. Rather than expelling Mr Raine, the party had simply allowed his membership to expire and taken no further action against him. Only after the story broke and some anti-Muslim Facebook posts from Mr Raine were revealed did the party take steps to prevent him from rejoining the party. Links between Raine and Foster do not end there. In February 2019, Raine organised another rally outside Goodman's office, with Foster again in attendance. A month after that, he added Foster as an admin on his 'SAVING THE NORTHEAST FROM LABOUR' Facebook group.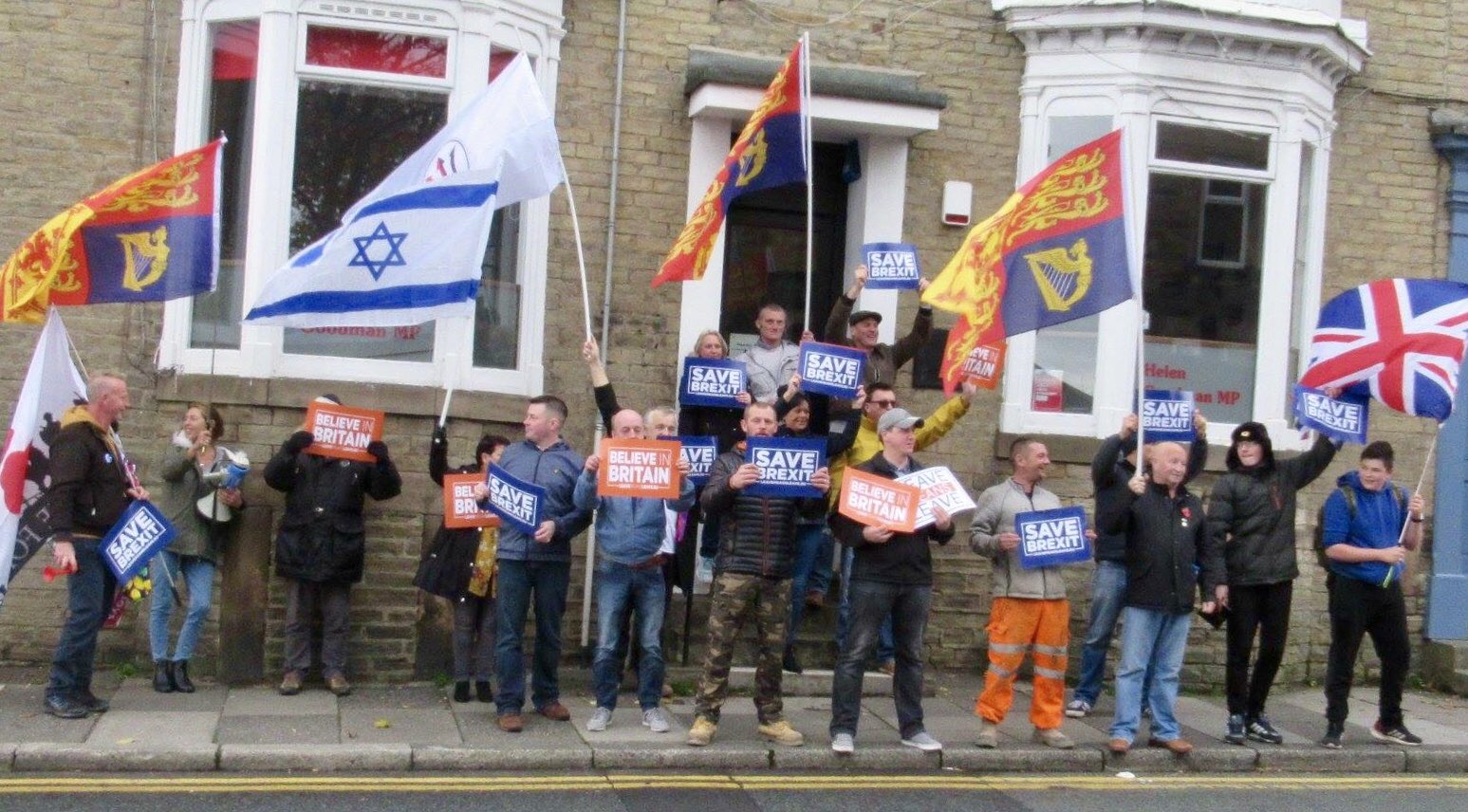 Given that Davison was active in the local party throughout this period, it seems highly unlikely that she was unaware of Raine by reputation. She had met him on at least three previous occasions, including on the evening of December 12th when they watched the election results come in, again at the Merry Monk. Even if she did not know who Foster was and had somehow managed to miss the entire Colin Raine debacle, Davison was surrounded by local party activists who should have warned her about them. This is particularly important given the embarrassment caused to the local party by its sluggish response in removing Raine in the first place. It is hardly a secret that Bishop Auckland has an issue with far-right politics, and therefore vital that the Conservative Party take immediate steps to distance themselves from those individuals.
These allegations are extremely serious and warrant the Conservative party launching an urgent investigation, during which time Dehenna Davison should be suspended until a finding has been made. Davison has serious questions to answer about her connections with far-right figures Colin Raine and Andy Foster. These extreme individuals should be unwelcome at any mainstream political party gathering, but our investigation suggests that they still move closely within the local Bishop Auckland Conservative Association. 

Davison must explain why she was associating with these two individuals. It is important for our politics generally, and the Conservatives specifically, that the party aggressively rejects any association with the far-right.