Kyle Rittenhouse, an American man who shot and killed two men in Kenosha, Wisconsin on 25 August 2020, was found not guilty on all charges last Friday. Since the shooting, Rittenhouse has been widely supported by the far right in the US and abroad. The verdict has, however, caused an outburst in support for Rittenhouse among the British far right, many of whom describe him as a hero and see the outcome as a victory against their political opponents.
Although Rittenhouse did not contest the fact that he killed two young men and hurt another, the celebratory response spans across the British far right. For example, in a live stream for Hearts of Oak, an initiative connected to Stephen Yaxley-Lennon (AKA Tommy Robinson) and former UKIP figures, far-right activist David Vance said: "we need to be getting a statue of [Rittenhouse] put up in whatever is left of Kenosha by the time the leftist feral thugs have stopped damaging it".
The shooting took place during the unrest following protests organised in the aftermath of a police shooting of Jacob Blake, a 29 year-old black man. Blake was shot four times in the back on 23 August 2020.

Yaxley-Lennon has also posted at least 26 times about Rittenhouse after the exoneration on Friday. One celebratory post exclaimed: "NOT GUILTY!!!" and "KYLE IS FREE!!!".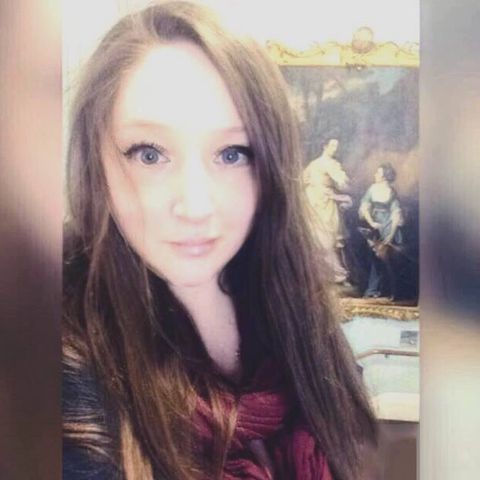 Far-right activist Sarah Lovell from Saltash, Cornwall who publishes video commentary under the pseudonym "Daughter of Albion", published a short video titled "KING KYLE (p*do-slayer)", which contained footage of Rittenhouse at the trial saying "I didn't do anything wrong. I defended myself", cut over a newsreel of violence at the demonstrations. Lovell is a former lecturer and PhD student at Durham, and has in recent years risen to some prominence in the British fascist far right, regularly taking part in live streams and fascist Telegram chats.
Scottish YouTuber "No Chance", who is associated with the UK's largest fascist group Patriotic Alternative (PA), published a video titled "The Kyle Rittenhouse Verdict Loop". The video loops the not guilty verdicts being read up by a member of the jury over and over again for 60 minutes, in a display of gleeful celebration. The anti-Muslim group Britain First posted multiple messages on its Telegram channel after the exoneration. One follower responded saying "Fabulous, now send him to Dover, he'd do a better job than our excuses for border controls."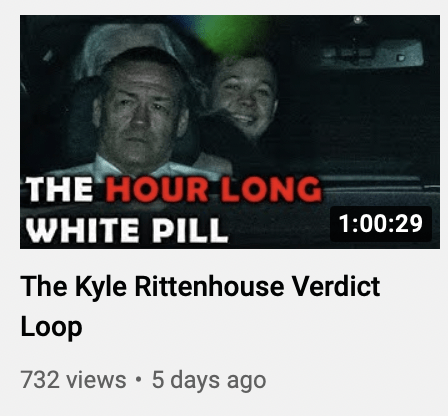 Similar reactions can be found in a range of British far-right chats on Telegram. HOPE not hate has previously covered how violence-endorsing segments of the far right glorify and sanctify fascist mass murderers, such as the man who killed 51 people at two mosques in Christchurch, New Zealand in 2019. Despite the many differences, Rittenhouse has now received a similar form of support and this language has broken free of the terror advocating bubble.
As opposed to most of the murderers who the extreme far right have long valorised, Rittenhouse walked free. He is not a convicted terrorist and can therefore be supported openly by activists in parts of the far right that do not usually endorse violence.
Multiple British far-right Telegram chats have messages calling him "Saint Rittenhouse". This includes chats connected to PA and far-right fitness groups. In a recent P.A Talk stream with regional organiser Sam Melia, the stream's co-host "Mean Peem" also called Rittenhouse a "saint". In the stream's comment section, viewers justified the killings saying: "all the people he shot were nonWhite [sic] zionists."

"He'll get off but it was never about kyle.. Just setting a president [sic] for patriotis who want to defend themselves", wrote another user. There is overwhelming consensus that Rittenhouse's actions are justifiable, and that it will also justify similar actions in the future.
Far-right activists take the result to mean that their side is the righteous one, acting in self-defence against the violent and immoral progressives and people of colour who they think unjustifiably started riots on Kenosha for the sake of racial justice.
Like other victories, the result of the trial will also embolden the far right in the UK. While it is unlikely to directly impact the far right's use of violence in the UK, the celebratory response from across the movement indicates a growing view that violence is acceptable.