Britain's oldest fascist party, the National Front (NF), has been in a painful terminal decline for more than forty years. The party has a (mildly) admirable trait of lurching from one disaster to another but somehow surviving even smaller and more splintered.
Despite high hopes for his leadership, it turned out the party's current leader Tony Martin (pictured above) was actually even more cerebrally challenged than his predecessors– and that takes some doing.
Now Tony Martin appears to have quit his mother's Croydon home from where he hosted illuminating 'Zoom' conferences with series of barking dogs and cider-swilling Hitler fanatics on Sunday mornings and has taken himself to Northern Ireland and the loving arms of another woman, Sharon Mellor.
The future of the party and its remaining twenty nine members is now unclear, but Croydon's joyous loss will hardly be Northern Ireland's gain. Martin and Mellor are controversial pair. Who can forget the tangled mess that was their bizarre unrequited love triangle when their eyes first met across the Wetherspoons on Margate seafront?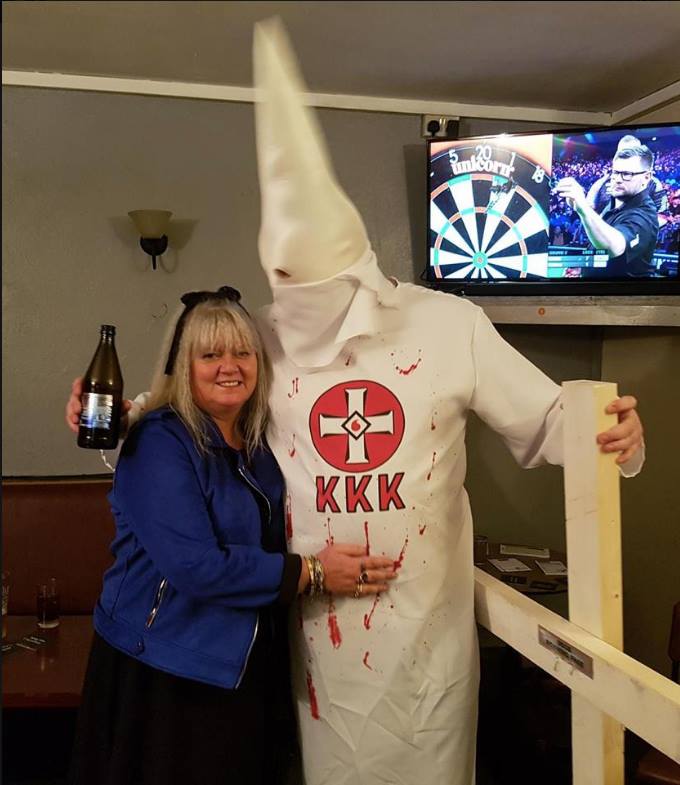 More worryingly, Mellor was central to a Ku Klux Klan stunt in Newtonards in 2018. And Ms Mellor has before courted controversy, by bragging she tried to burn down what the thought was a local mosque in 2015.
Northern Ireland has experienced a small surge in fascist activity since the introduction of the Irish Sea Border. But there has been great disillusionment among the small band of dedicated fascists there that they are being largely ignored by the British far right due to disinterest among some of Britain's younger fascists.
I guess Martin could continue to run (into the ground) the NF from Northern Ireland. In its earlier days it was administered part time from South Africa, though he'll have to curtail carousing bored housewives at the local Wetherspoons if he wants to make a go of it.
Fransen due a Golding handshake?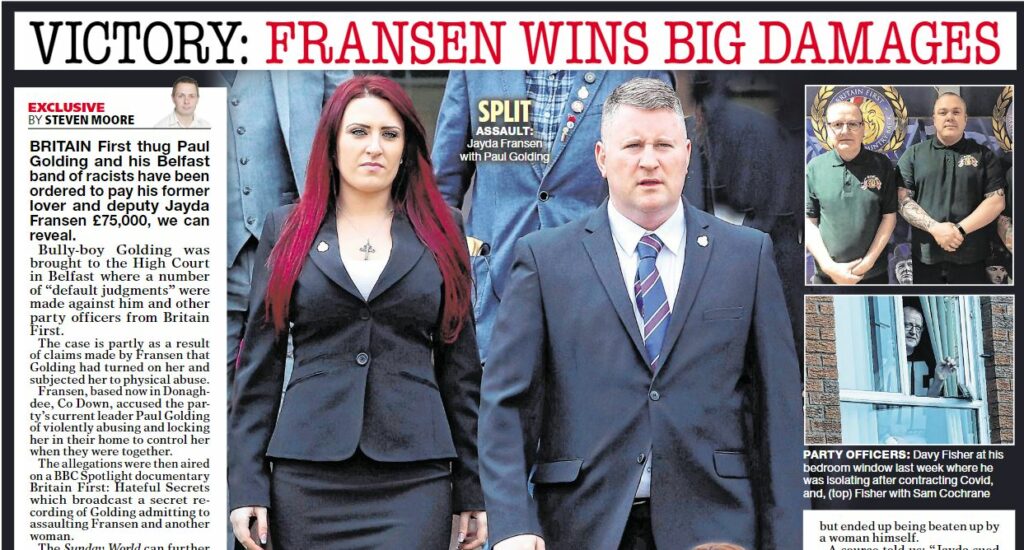 In one of the more painful political divorces since Blair and Brown, the political and personal separation of Britain First's former dynamic duo Paul Golding and Jayda Fransen found itself in the High Court in Belfast last month. Ms Fransen has been awarded £75,000 in damages, to be paid by Golding, Britain First and a series of party officials. If I was Ms Fransen, I wouldn't hold my breath for payment. She should know better than anybody how Golding dislikes paying for anything- one of those also ordered to pay her damages is currently suing Golding themselves' for £15,000!
Nazi Coppin opposes (mainly) white immigration
Many people often ask to the wellbeing of Margate's moronic David Coppin. For those who don't recall tragicom Coppin, he's the race hater with a Filipino wife. Yes, that's right. A regular at far right demonstrations around the country (even attending a National Action rally when they were legal) Coppin sees nothing strange in his racist campaigns- though he does have the decency to leave his wife at home.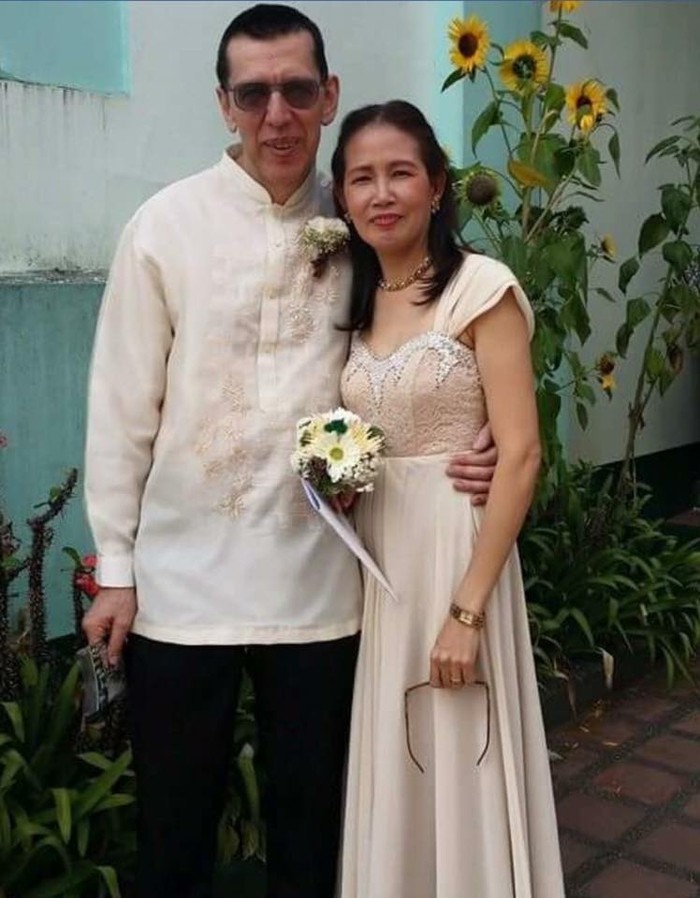 Coppin's social media is always a laugh. The former factory worker was once beaten up by a fellow worker for racism- which earned Coppin an early retirement. Age and marrying a foreigner has done little to dull the dullard's inexcusable hatreds. He objects to the United Kingdom offering refuge to Ukrainians, in part due to (apparently) us and the Jews, demanding it.