A new report looks into how the French far-right parties, under Marine Le Pen and Eric Zemmour, have led the political discourse over the 2022 election season and have encouraged far-right narratives into the mainstream.
We examine two case studies, a documentary about the Islamisation of the Northern city of Roubaix, and the free speech controversy surrounding Mila, a 16-year-old Instagram user. The two incidents were instrumentalised by the far right online to present a binary debate around the issues.
Attempts were made to frame the two incidents through the restrictive lens of the dangers of immigration, the incompatibility of France and Islam, as well as conspiracy theories such as the Great Replacement, Eurabia, and Muslim immigrants being sexual predators to varying levels of success.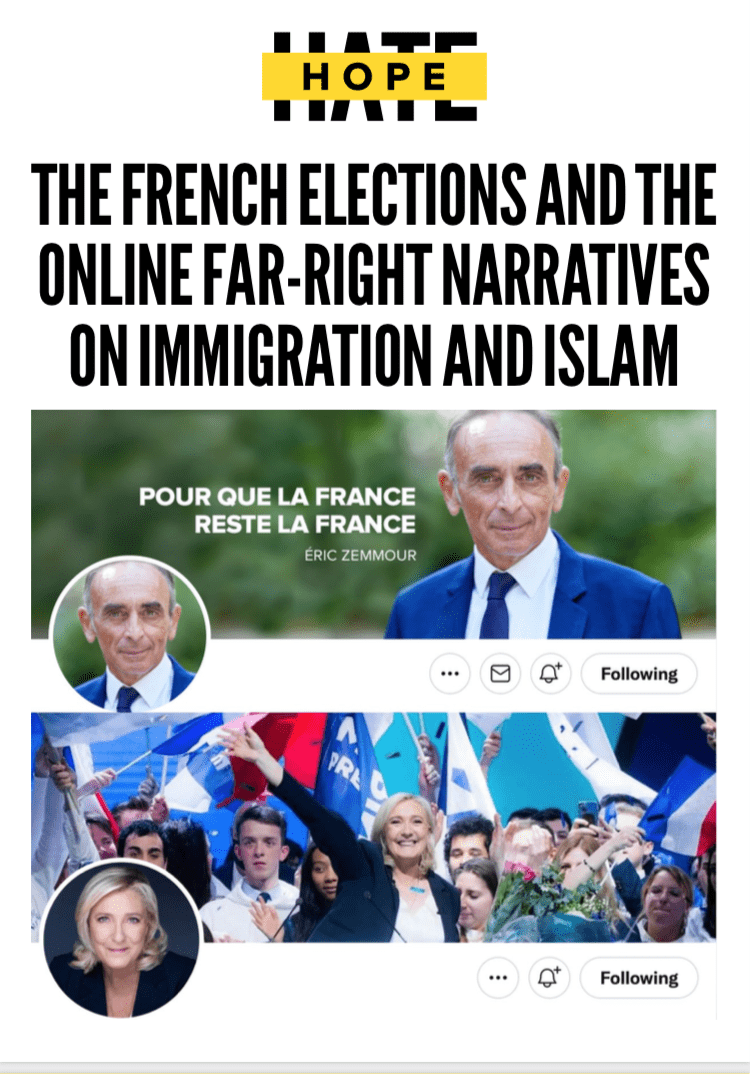 Read the Full Report
Key Findings
Both Le Pen and Zemmour used the Roubaix documentary to hit out against the encroachment of Muslim practices, linking it to the Islamisation of France and comparing it to authoritarian regimes such as Afghanistan.
The two candidates' and their spokespersons' posts on the issues were heavily promoted online by the far right and used to explain why voting for either of the candidates was necessary to "save France".
The online hate and harassment of the Roubaix documentary creators and Mila was also instrumentalised to create a "with us or against us" narrative, used to attack more nuanced positions by Muslim or left-leaning personalities and positioning free speech and Muslims as diametrically opposed.
The Roubaix documentary allowed more mainstreaming of the far-right Great Replacement theory during election season.
Le Pen avoided naming the theory directly, likely in an attempt to soften her far-right image during the Presidential elections, however she used coded language to refer to it.
The Mila affair –which centred on online hate, both homophobic and sexist – was hijacked by the far right to push the incompatibility of French values and Islam.
Mila's comments during the election season about sexual harassment was also used by the far right to peddle the image of immigrants as sexual harassers.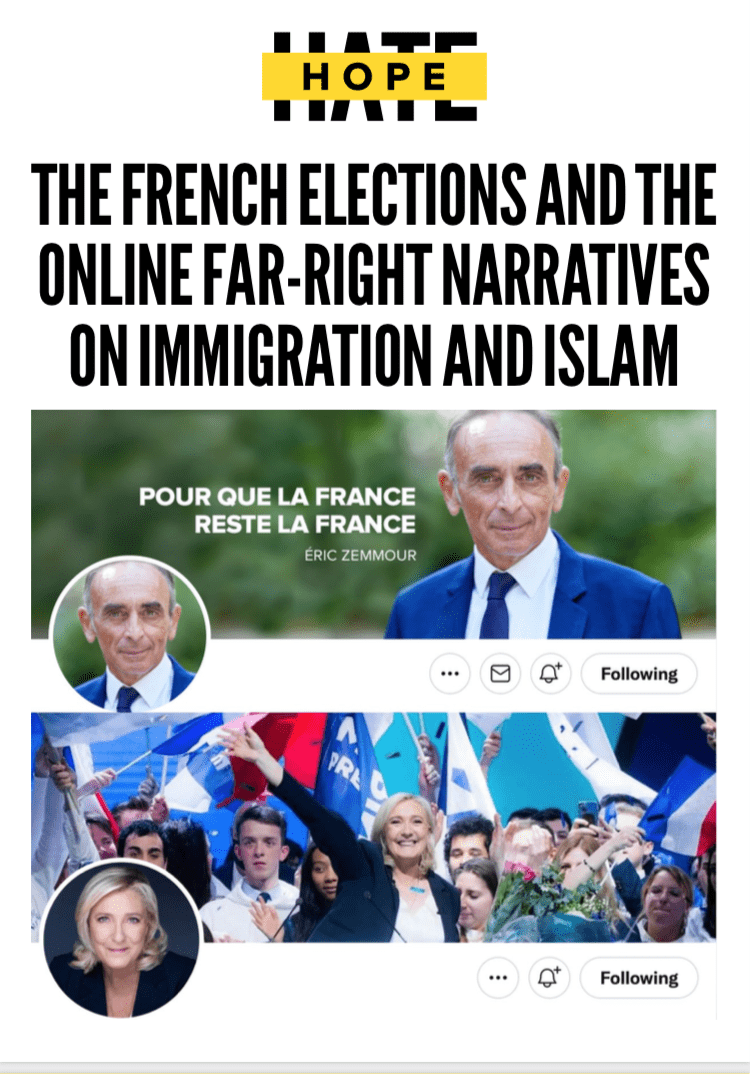 Read the Full Report