HOPE not hate can reveal violent messages from far-right activists threatening the use of crossbows ahead of a series of far-right demonstrations this weekend.
Far-right activists and football hooligans are set to descend on London tomorrow (Saturday 11th November) to 'defend' the Cenotaph and protest against a pro-Palestinian demonstration.
An array of far-right figures will be in attendance including Tommy Robinson, Turning Point, British Movement and football gangs from Chelsea, West Ham and other clubs are all coming out.
'Defend the Cenotaph'
These are by no means united efforts across the groups intending to head to London on Saturday. Some claim to want to protect the Cenotaph and other monuments in the Whitehall area, while others, particularly the football hooligans, are plotting to camp up in pubs along the route of the pro-Palestinian march in Victoria and Vauxhall.
With the exception of a handful of Turning Point UK and Tommy Robinson supporters, the British far right has been largely uninterested in the pro-Palestinian demos.
This has changed in the past week as politicians and media have discussed the threat to the Cenotaph and Remembrance Sunday, despite the march going nowhere near it.
As HOPE not hate revealed earlier this year, far-right activity increases around divisive Government announcements. HOPE not hate recorded a 149% increase in Telegram messages around the Government's 'Stop the Boats' campaign.
Risk of violence
The hooligan chat groups have seen an outpouring of vile racism and threats in recent days. One WhatsApp group, which normally reminisces about football fights and beer, has seen its numbers double in the last seven days, as hooligans and racists have piled in.
Messages have become so extreme that it is now clear that counter-terrorism police should take an interest.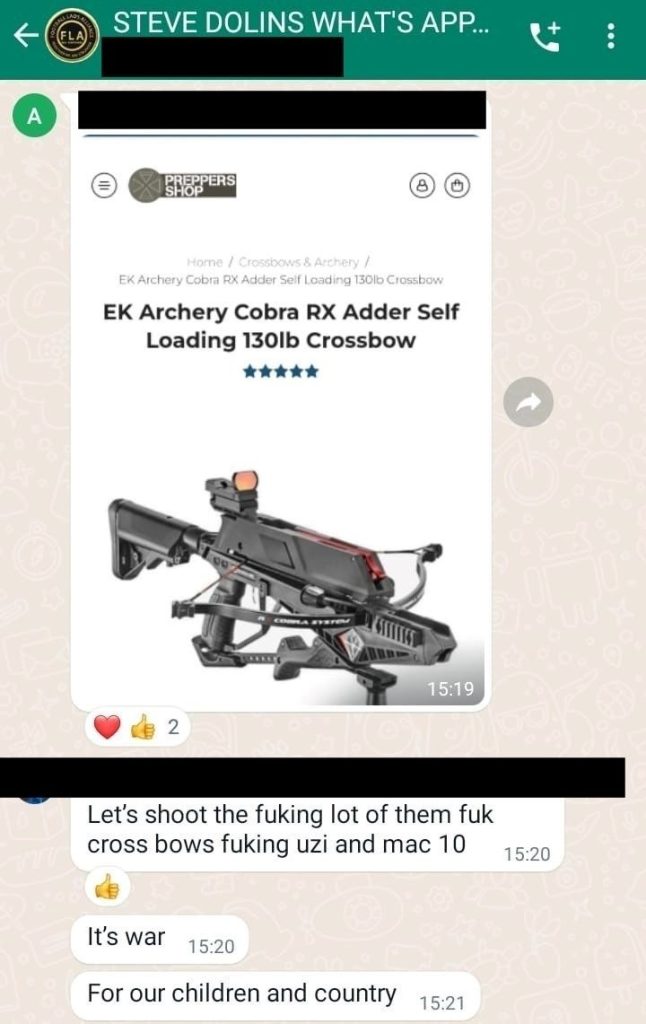 The WhatsApp group is awash with terrorist videos, vile racism and threats of violence. There is even a disgusting video of young kids singing racist songs. Links to buy high calibre crossbows have been circulated, with many commenting how they would like one to take out their opponents. "Kebabs for dinner, before adding that he would prefer a "flamethrower".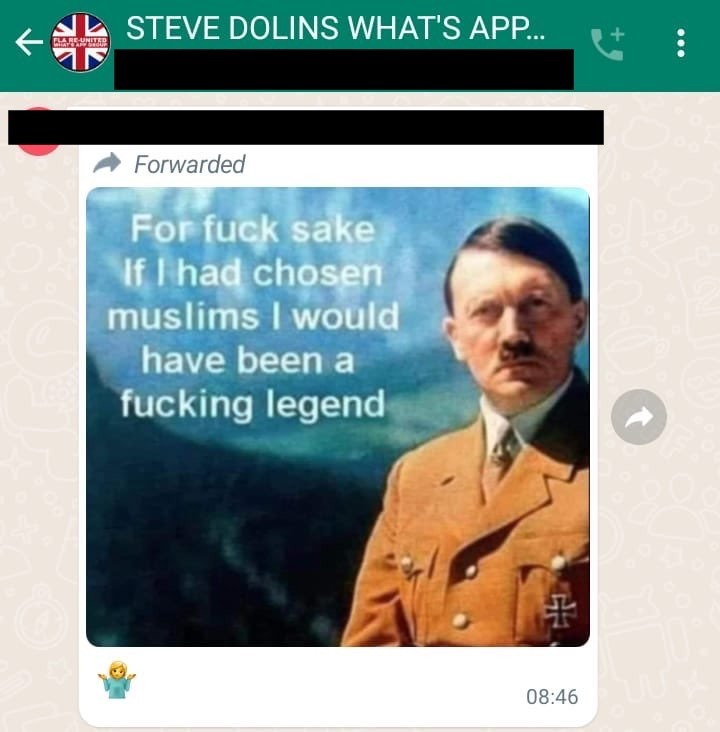 Even in small numbers, the groups who have plans to be in Central London on Saturday have a strong capacity and desire for confrontation fuelled by extreme racism. This could have potentially dangerous consequences and pose real challenges for the police to be able to contain individuals who will likely be drunk and out looking for trouble.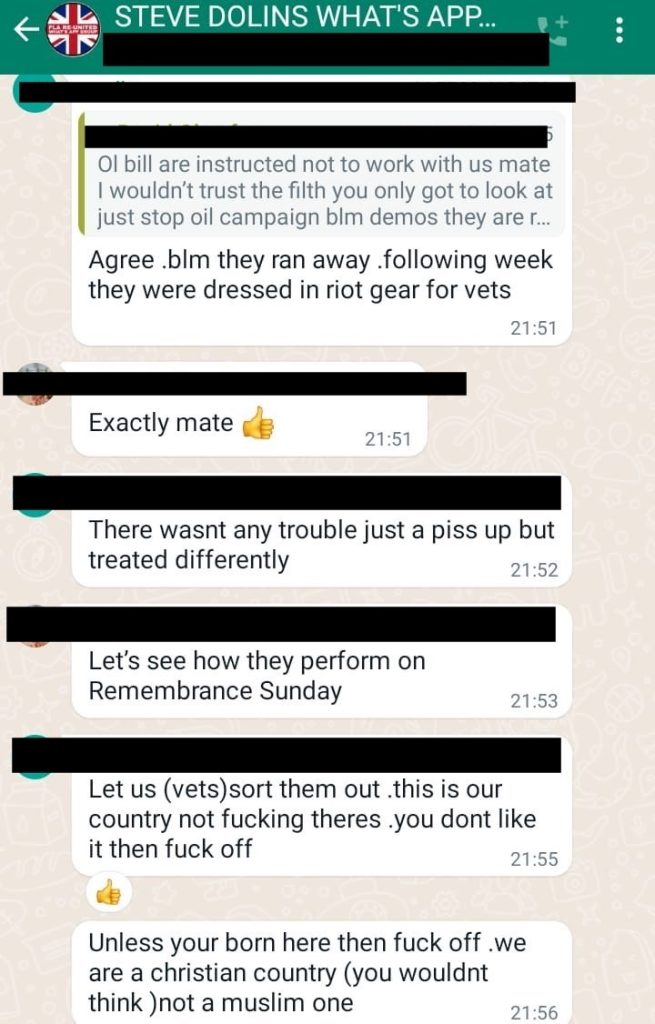 SUPPORT OUR WORK TO MONITOR AND EXPOSE THE FAR RIGHT
Our team of expert researchers work around the clock to monitor the far-right threat.
But we couldn't do it without the support of people like you
Donate today and help us prevent far-right violence in the UK.
Donate to HOPE not hate