The public social media accounts of Cllr Tim Wills contain the standard fare of an enthusiastic Conservative borough councillor, with posts showing him canvassing for Tory candidates, attending council meetings and raising local issues. But on a private Telegram chat group, Wills reveals himself to be an enthusiastic supporter of Patriotic Alternative (PA), a racial nationalist and fascist organisation that seeks the removal of ethnic minorities from the UK.
"​​No more listening to the lies they spread, it's the day of reckoning for the blood we share!"

Telegram post from Cllr Wills, 27/08/2021
Patriotic Alternative was founded in 2019 by Mark Collett, a former director of publicity for the British National Party. While the group aspires to present a semi-respectable face in public, its leadership and much of its membership are drawn from a variety of toxic far right groups, including the now-proscribed Nazi terror group National Action and violent hooligans like the Pie n Mash Squad.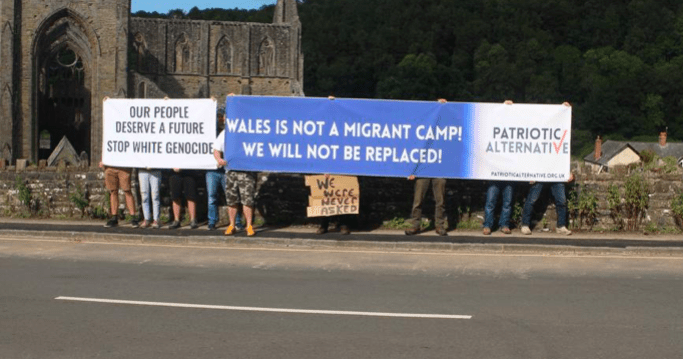 Joining a PA regional chat group in June 2021, Wills quickly made clear that he endorsed the far-right racial politics of the organisation. Seeming frustrated with the focus on Covid-denial and anti-vaccine sentiment that pervaded discussion in the group, Wills urged fellow members to focus on more overtly racist conspiracy theories instead:
"My view is Covid is a loss maker for us, we just need to centre on white genocide […] because many of our white race are convinced about vaccines, but not about our replacement, and need to be informed about this?"

Cllr Wills on Telegram, 22/09/2021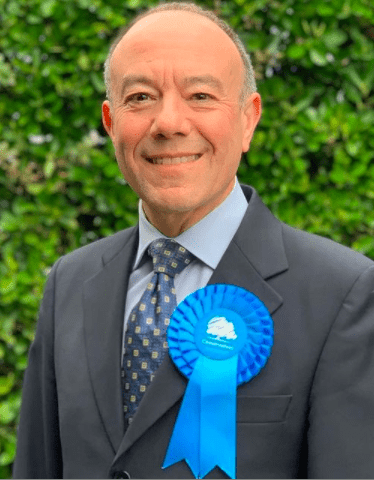 In another message, he urged fellow members to "Remember the 14 words", a reference to the 14-word white supremacist slogan "We must secure the existence of our people and a future for white children", a call to arms formulated by white supremacist terrorist David Lane, who was sentenced to 190 years in prison for his role in the murder of a Jewish journalist.
Wills initially disparaged the Conservative Party in the group chat and failed to mention his connection, saying that the party was "the worst for talking the talk and never delivering" and that "at least Labour admit the cucks they are". But later comments were more revealing:

"Trying to infiltrate and influence those in power is our initial best way forward as we have no chance of political power any time soon, sadly. My view is Tories are best of a rotten lot as still have a right wing minority who are on on side"

Cllr Wills on Telegram, 11/06/2021
He subsequently admitted to the group that he was a Tory councillor, having previously said only that his 'sensitive job' precluded him from taking on the vacant regional organiser position in his local branch. Yet the sensitivity of his position did not cause him to be overly cautious with his security; he used his real first and middle names as his username on Telegram, and had divulged identifying details of his life in other messages.
As a councillor and activist for the party, Wills' belief that the Conservative Party had a "right wing minority who are on side" with the abhorrent racism of Patriotic Alternative should be a wake-up call to those within the party who still deny that the party has a problem with racism and Islamophobia.
Wills was contacted for comment but has not replied to multiple attempts to secure a response. We will publish a response if one is forthcoming.