Patriotic Alternative is bussing in hateful activists to Llanelli in order to exploit the upheaval there
For many weeks now, a small town in Wales has been gripped by a dispute over the decision to use a local hotel to house asylum seekers.
While the protests outside the Stradey Park Hotel in Llanelli have been predominantly locally-organised, the town has seen repeated efforts by far-right activists from outside the area to insert themselves into the dispute and exploit it to boost their own profiles.
Of these, perhaps the most extreme is Patriotic Alternative (PA), the UK's most active fascist group. PA's Welsh Regional Organiser Jeff Marsh is a regular fixture at the protests. We have previously highlighted Marsh's shameful history of violence and extremism, which includes stabbing two men in a brawl and throwing a woman down a flight of stairs.
If this weren't bad enough, another PA activist to arrive in Llanelli is Aaron Watkins, who has not previously been identified. We can reveal that Watkins is prone to expressing bitter racism and violent fantasies online, which he describes in terms that are extreme even by the standards of PA activists and likely constitute a criminal offence.
"We know the subhumans are here for war, we should exterminate them wherever we can"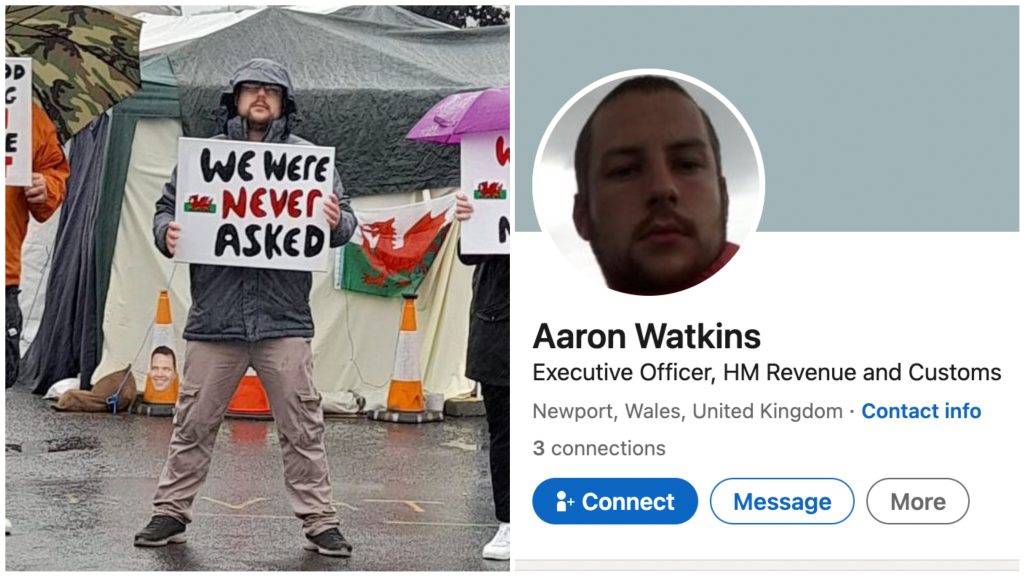 According to his LinkedIn profile, Watkins works as an Executive Officer at HMRC in Newport, though he appears to currently live just outside Cardiff. In his time off, however, Watkins is a key activist in PA's Welsh branch, regularly travelling to protests and activities alongside Marsh.
Hiding behind the pseudonym "Davey Jones", Watkins has written hundreds of violent and hateful posts on the Telegram messaging app, including calls for the murder of ethnic minorities, refugees, journalists and police officers.

Watkins is particularly fascinated by the idea of executing people, compiling a hefty list of those he'd like to see "get the bullet" or "the rope" after his desired far-right revolution takes place. These often include police officers, including a non-Muslim police officer who had taken part in prayers at a mosque in Birmingham as part of community outreach, and who Watkins therefore believes deserves the death penalty:

Like many PA activists, Watkins harbours a deep hatred of ethnic minorities. He describes refugees as "subhuman, invading coloniser, parasite bastards!!!", while a white woman who engaged in mixed-ethnicity relationships is a "retard race traitor cum dumpster whore" in his eyes.

Watkins' violent fantasies are not limited to political matters. In one post he described how he wanted to kill the "two shrieking harpies behind me in work", but that his gruelling exercise regime meant he did not have "energy to squeeze their necks until their eyes pop."
"i work with an exceedingly woke bunch of cunts who say stupid shit like "sending migrants to rwanda is racist" […] The greatest problem we face is our own people have been so brainwashed it would be easier to shoot most of them."
While Watkins is unusually forthright in his incitement to hatred and violence, his foul views are not unusual among PA Wales, which currently has two members serving lengthy prison sentences for their extremist activities.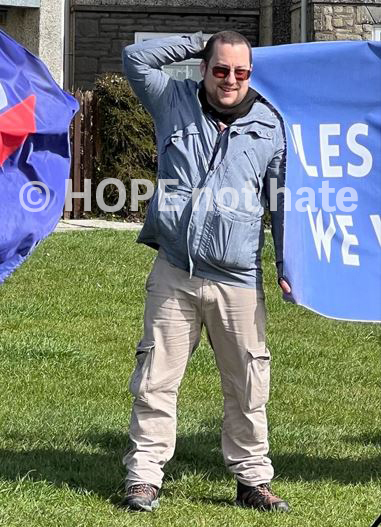 Last year, HOPE not hate revealed that the group had welcomed Alex Davies, founder of the now-banned Nazi terror group National Action, who continued to attend PA Wales activities right up until his trial and conviction on terror charges last summer. And in May another senior figure in PA Wales, James Allchurch, was convicted of stirring up racial hatred and sentenced to 2.5 years in prison for his foul Radio Aryan website.
Patriotic Alternative is desperate to infiltrate and exploit any discord surrounding the housing of asylum seekers in local communities, but those communities would do well to reject the "assistance" of a group so closely associated with hatred and extremism.
The people of Llanelli should give Marsh and his band of obsessive racists a wide berth.
HOPE not hate has repeatedly exposed the extremism at the heart of PA. For more information, read our report below.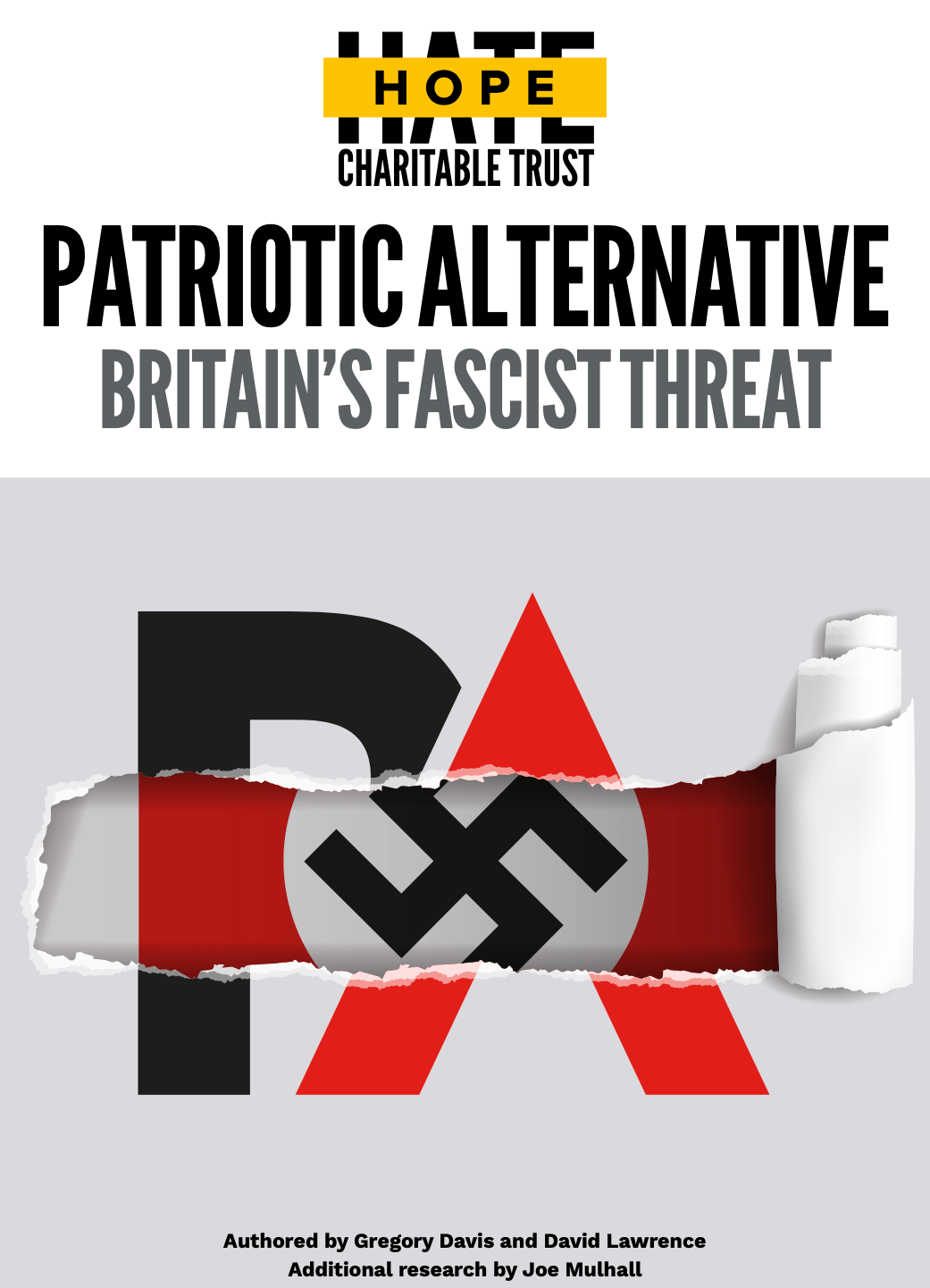 Read the full report