Susan Hall is not fit to represent London
On Wednesday 19 July, the Conservative Party announced that London Assembly Member and Harrow councillor Susan Hall would be their candidate for London Mayor in 2024. Having faced some criticism for controversial social media posts in the past, Hall has made an effort to tidy up her social media in recent years, including deleting every tweet sent prior to December 2017.
However, a review of Cllr Hall's social media output – and in particular the posts she has "liked" on X (previously Twitter) – reveals alarming views and behaviour from someone seeking high office. Hall has repeatedly endorsed Enoch Powell, abusive posts aimed at politicians and journalists, including some directed at Sadiq Khan that have clear Islamophobic undertones.
Hall has twice appeared to endorse the legacy of Enoch Powell, the Conservative MP best known for his racist Rivers of Blood speech.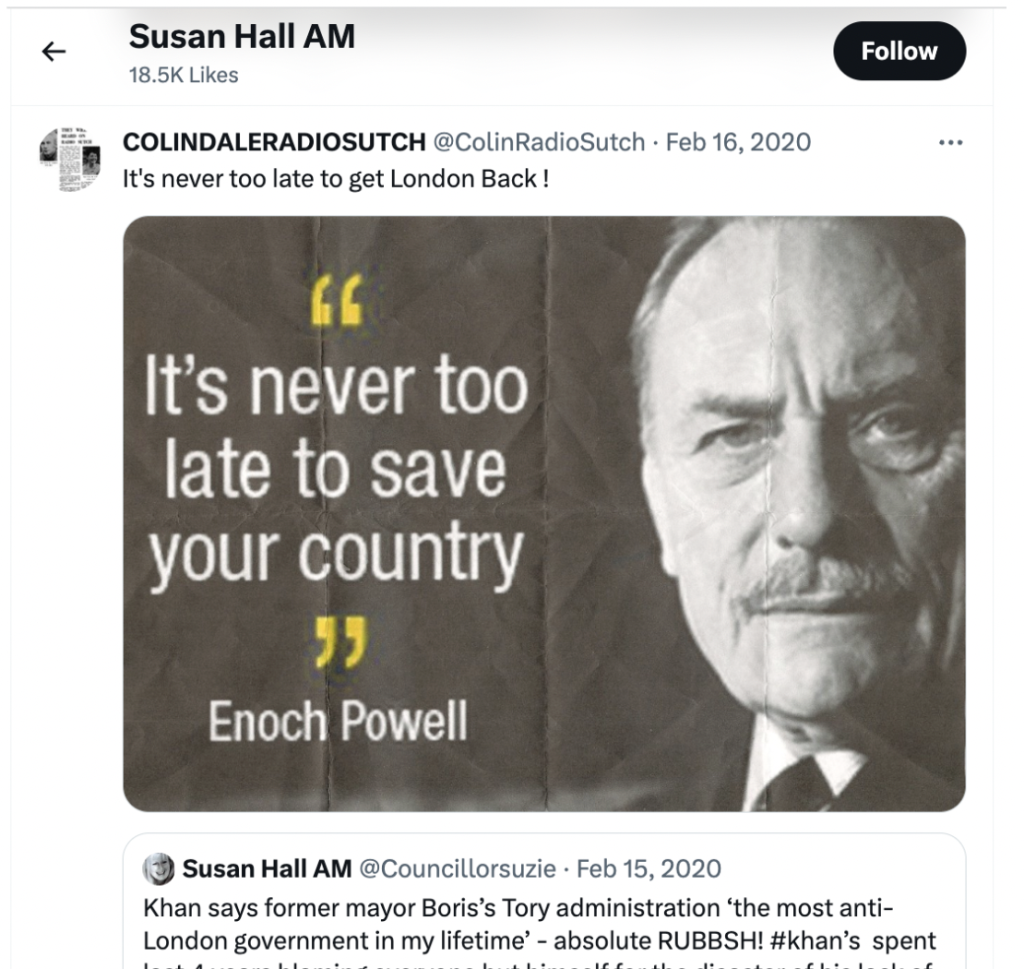 In February 2020, Hall "liked" a tweet depicting Enoch Powell with the words "It's never too late to get London back". The graphic is jarringly similar to a page once housed on the BNP's website.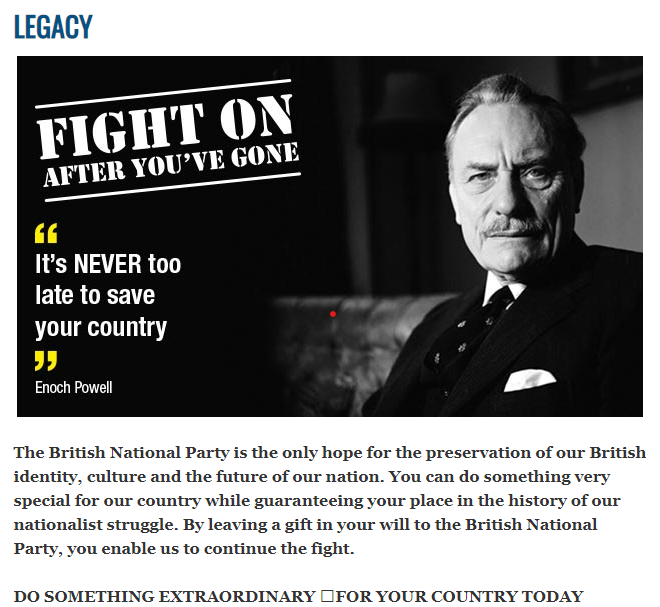 Again, in August 2020 Hall liked a post suggesting that Powell should have an honorary inclusion in a commemorative pack of Prime Minister-themed playing cards.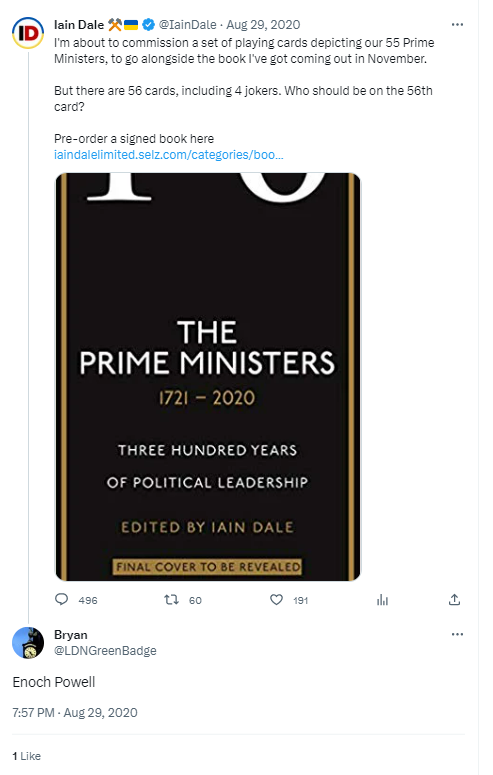 It is worth noting that Powell bitterly opposed allowing Uganda's Asian population to come to the UK after their cruel expulsion by Idi Amin in 1972, and a significant proportion of Hall's home borough of Harrow are descended from those who were thankfully permitted to make their home here.
On 5 November 2020, as votes were still being counted for the US Presidential Election, Hall quote-tweeted an article alleging a conspiracy to steal the election from the notorious right-wing misinformation site Gateway Pundit. The post remains live on Hall's account.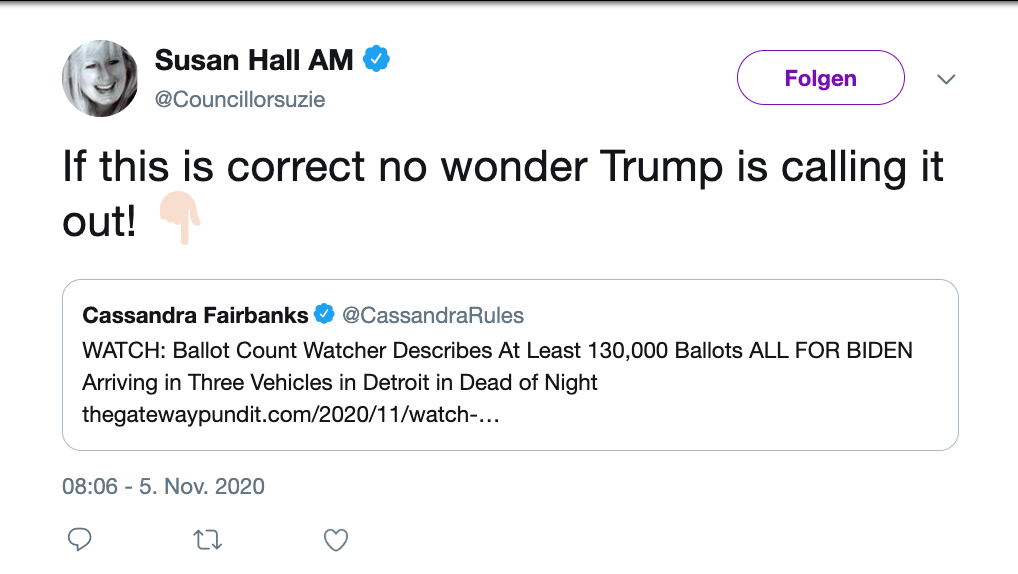 Hall has also repeatedly endorsed racially-charged abuse of Sadiq Khan. In January 2019, she retweeted a post from far-right provocateur Katie Hopkins which referred to the Mayor as "the nipple height mayor of Londonistan", replying "Thank you Katie!" in a now deleted tweet. "Londonistan" is a term frequently used by the far right to assert that London is being taken over by Muslims.
In April 2018, Hall liked a reply to her tweet about the Mayor Khan's strategy for ending domestic violence and female genital mutilation which claimed "that Labour traitor RAT likes that kind of thing", a baseless and defamatory tweet clearly based on Khan's Muslim faith.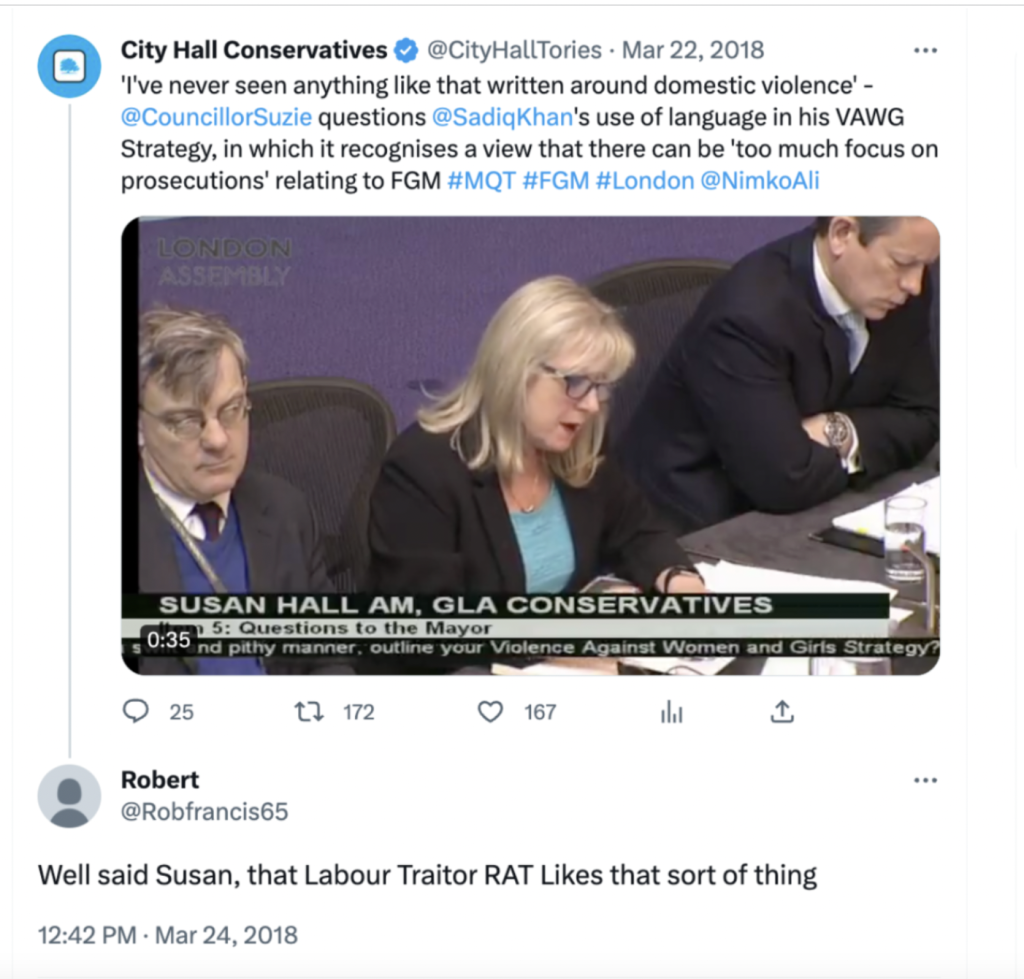 In July 2020, Hall also liked a baseless tweet claiming that Khan was plotting electoral fraud by "begging for Londoners to do a tower hamlets postal vote for next May":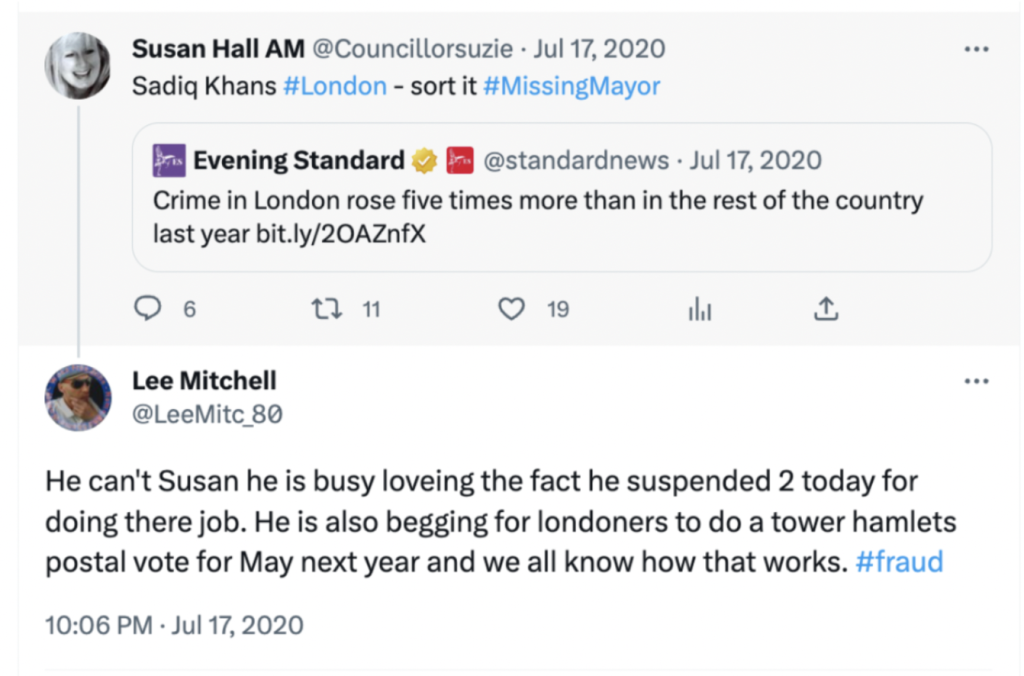 Hall has also engaged in content targeting journalists. She has liked posts referring to Sky's Matthew Thompson as a "virus" and a "presstitute", to Sam Coates as an "ugly-mouthed journalist" from the "scum media", and attacking Beth Rigby for her "sickly deep voice".

Taken together, Hall's X/Twitter history shows that she is not fit to represent London – she's engaged in Islamophobia, appeared to endorse Enoch Powell, and shown a contempt for democracy and our press.
Susan Hall must be suspended immediately and ultimately, she must be removed as a candidate by the Conservative Party.
Join us in calling on Greg Hands, the Chairman of the Conservative Party, suspend and investigate Susan Hall.