Britain First held their spring conference last weekend. They began with an obligatory bothering of God, with the words of the Lord's Prayer displayed for the heathen mass they really are.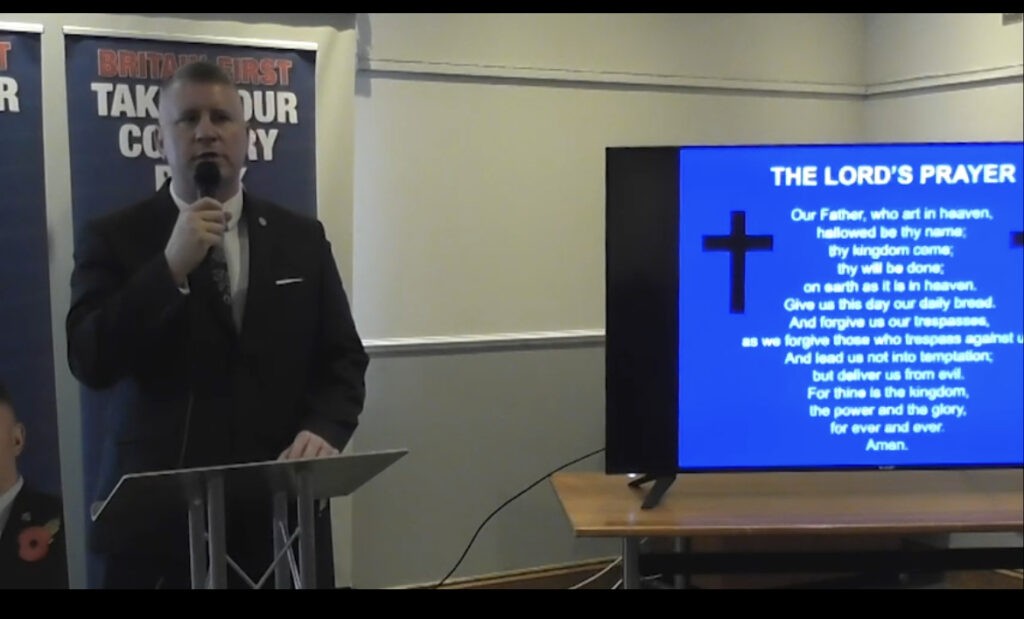 This week an election leaflet with large type font and little discernable content has arrived at the party's headquarters in Greater Manchester. This great excitement and spelling comes courtesy of the increasingly likeminded Patriotic Allotment. These leaflets will be for the forthcoming Wakefield by-election.
Now in danger of becoming the party's only and perennial election candidate, Ashlea Simon is leading Britain First's effort to punish the ruling elite.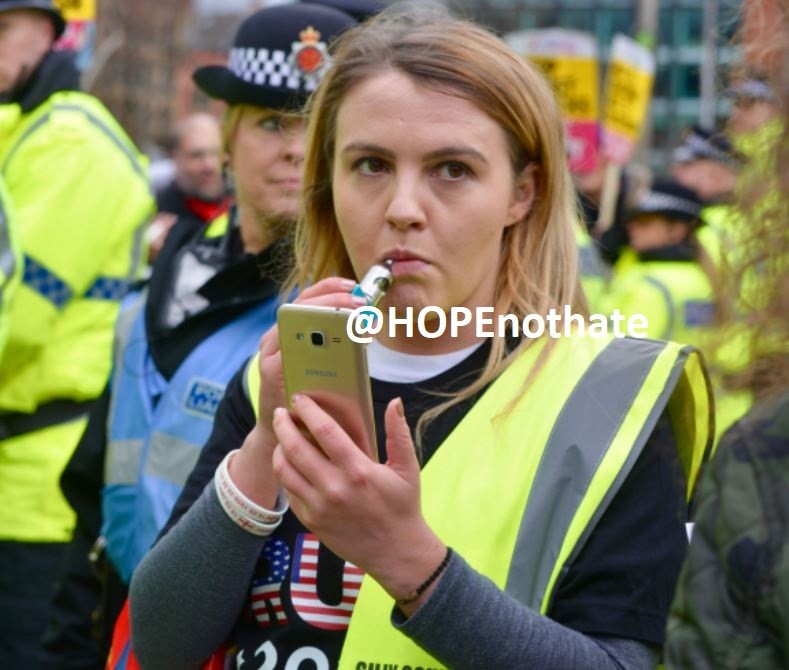 The party's leader, owner and Führer Paul Golding, fresh from making 999 calls and refusing a sandwich at Tescos, has had to give the party's activists a weekend off because they are feeling "burnt out." It could be from getting hammered at the elections and it could also be just from getting hammered.
What should pick up their spirits is the £30,000 Britain First want to raise the fight this by-election. That's quite a total. Despite promising to punish the sitting politicians' at Westminster for their expense, £30k is some £29,500 more than it costs to field a candidate in a by-election.
And talking of punishing politicians, let's not forget Britain First have been punished themselves previously by the Electoral Commission for their own dodgy accounting. The elections watchdog said the group had failed to keep accurate financial records, provide donation reports or properly audit its accounts. It added that the breaches occurred in 2016, before the group was de-registered as a political party.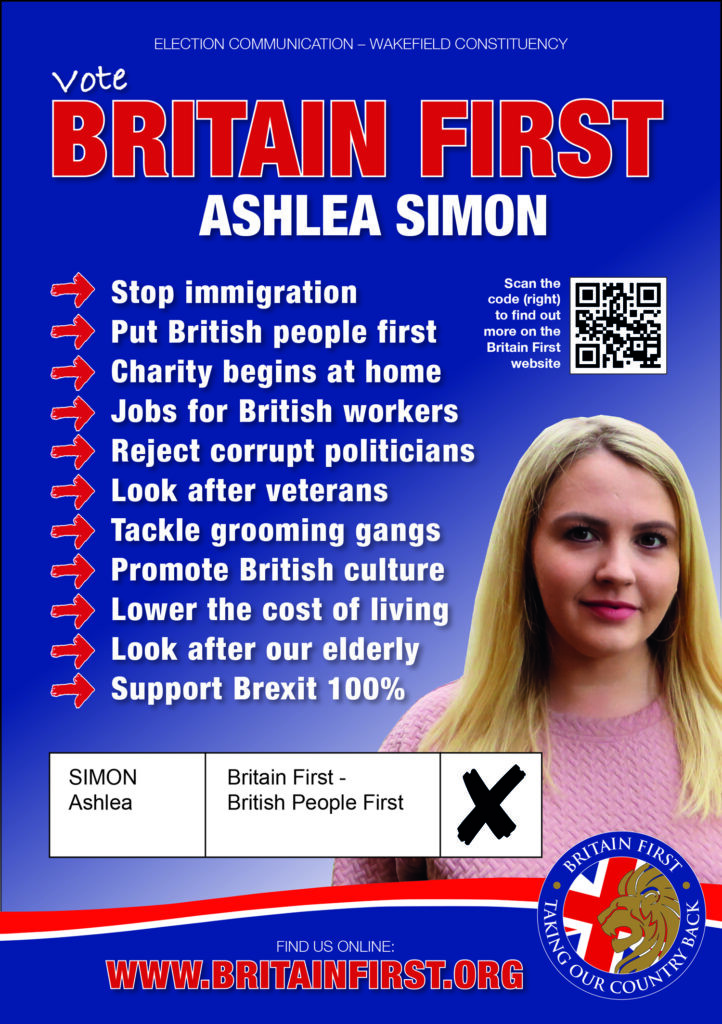 I did wonder how long playing at elections would keep Golding amused. He does have a remarkable habit of losing interest in his wild ideas (we're still waiting for the 'mother of all debates' with Anjem Choudary by the way) but if he can get £30,000 every time he fields a £500 candidate, it should be just about enough to keep him in large breakfasts, lunches and dinners at his favourite Wetherspoons.
Today Golding emailed and asked that I sit down to read his missive. Increasing politically wayward, his latest blather is increasing proof that Britain First is heading further and further into filing the traditional neo-Nazi territory of the dormant duo of the National Front and British National Party.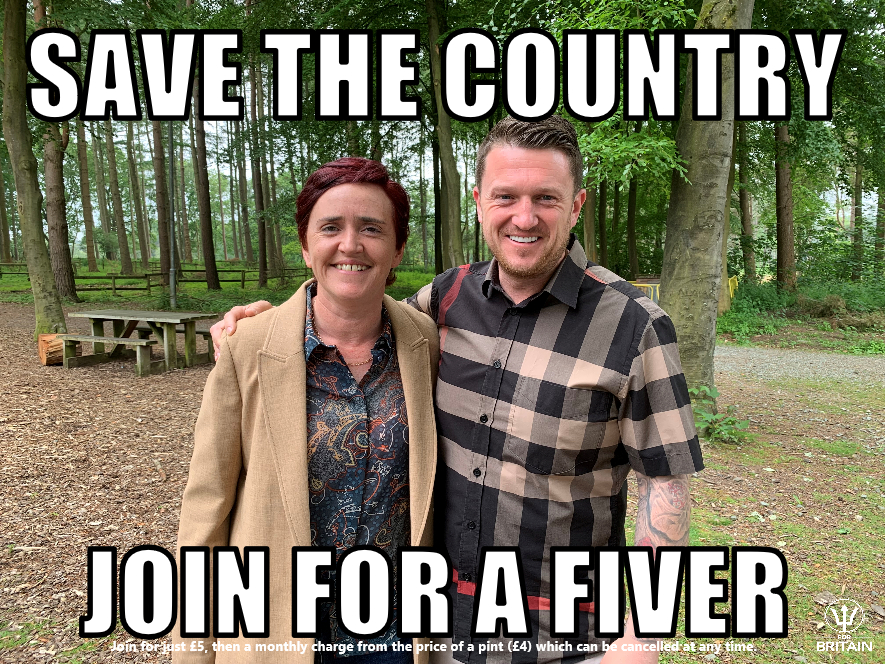 This shift is partly because of his increasingly public tie-in and visits to police stations with Stephen Lennon. It has brought Golding dangerously and politically closer to Lennon's own current political project, For Britain.
There's little to discern between the two parties' other than Golding's illiberal views on matters such as women's rights and homosexuality. According to one person who spent time campaigning in the pub with Britain First recently (more on that later) Golding's privately offended to the point of livid at suggestions from those that follow their double act that he merge Britain First with For Britain. If they did however, we suggest the merged party be named Little Britain.