The not-so terribly sad news broke last week that Tommy Robinson's friend Anna Maria Waters had decided to close down her far right political party 'For Britain' and return to moaning elsewhere.
Obviously, 'Robinson' failed to deliver the desired and much anticipated pot of gold to For Britain and as Waters acknowledged herself, "support for patriotic politics has collapsed."
Yes, she was probably barking up the wrong money tree anyway. And what with Robinson's current and intense love-in with rival party Fuhrer Paul Golding becoming more and more intense, there seemed little for Anna Maria to do other than quit party political campaigning.
One does wonder why Waters closed down the party and simply didn't quit it? It was the only far right party in the country with elected councillors, so if she was incapable (very) of taking the party and further, why did she not hand it over to former British National Party (BNP) election supremo, Eddy Butler?
That does seem a little strange. Butler has always held lofty ambitions of leadership and For Britain was seen (by himself) as a perfect vehicle to launch his career as a politician. (As too were the National Front, BNP and the English Dems before that.)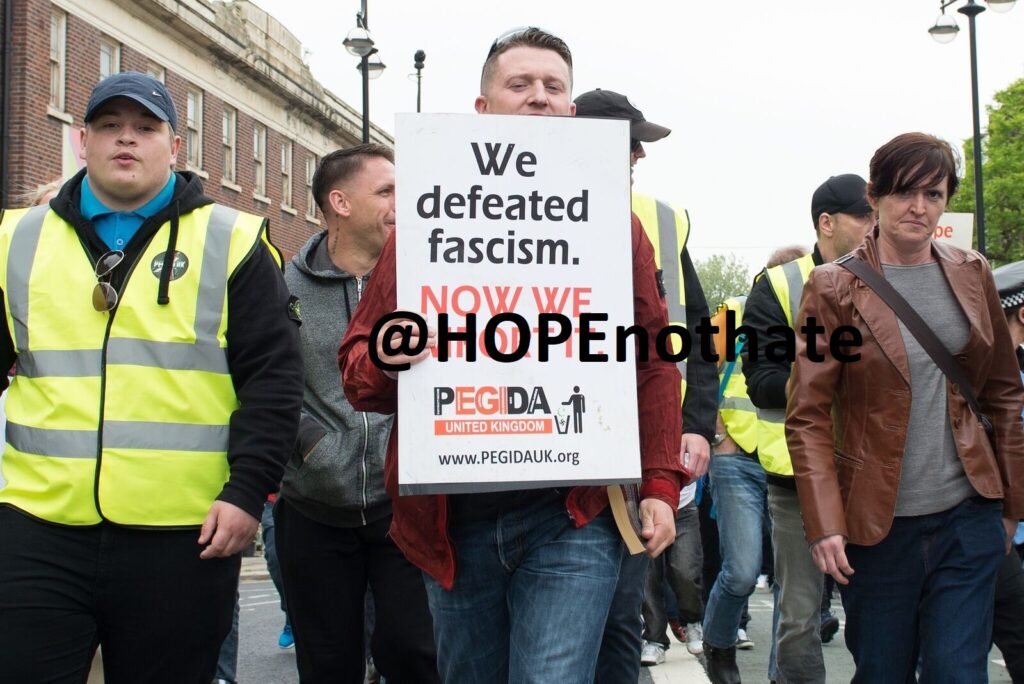 Anna Maria & Tommy Robinson (both pictured above) crash another promising venture
By all accounts Butler is putting a brave (ish) face on it, but is privately furious with Waters. There's been longstanding tension between the two from the moment Butler joined For Britain. Waters' supporters had little or no interest or knowledge in campaigning, whilst Butler had a whole network of former BNP members he wished to let off the leash in For Britain- but never really could due to the past records of some of them.
Butler had also been no great fan of 'Tommy Robinson' and was less than impressed when Waters' recruited him to the party but left so many of Butler's faction in the dark.
One scandalous suggestion as to why Anna Maria Waters decided to close down For Britain and not just pass it over to Butler, is the identity of the party's mysterious benefactor. According to our unpaid sources [gee whiz, not that word again…] this supposedly rich individual wanted to remain unknown for fear it would damage their career.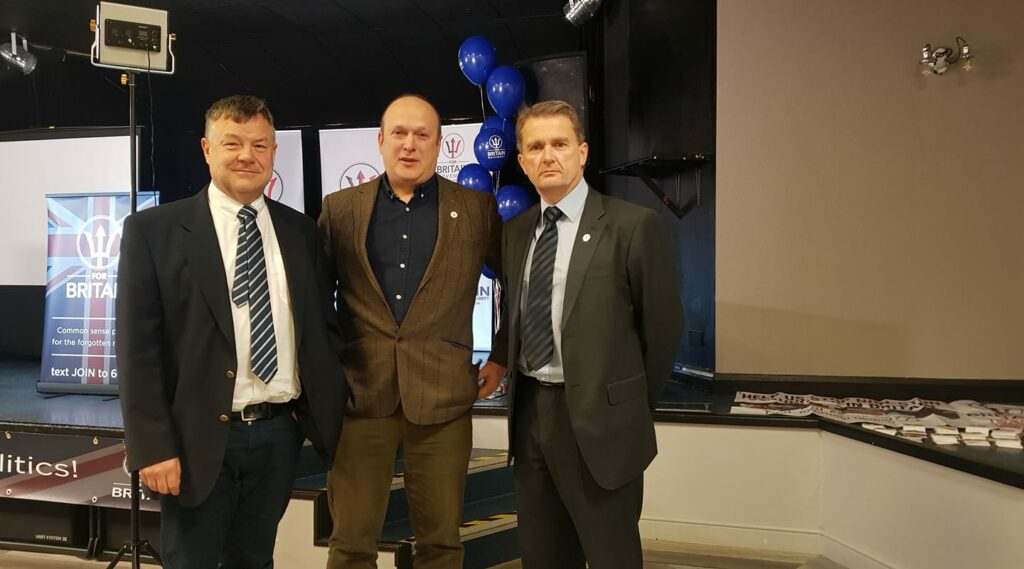 Responding to the news he was now once more without a party, Butler wrote to his followers "It [For Britain] was too shy to ask for money (unlike several other groups that only ask for money).
"It was too concerned about what other people think – our enemies in particular – in a slightly repressed, British, way. This can be seen in the statement below. It was too nervous to ask too much of its members and branches and too easily blown from its course."
That (according to Butler), For Britain was "too shy" to ask for money is interesting. According to The Scout, the party's most recent accounts showed for the past year – out of a political income of some £150,000, £106,000 was spent on Ms Waters' salary, pension and security. Not bad, eh?
Butler is now looking to join the British Democrats (BDP), a party founded in 2013 by his former employer and British National Party MEP Andrew Brons. At least if they all join the 'Brit Dems' they could all get back to acting like Nazis again.
Now led by former Bradford BNP councillor James Lewthwaite, the BDP recently held its annual conference where it was addressed by one of Butler's close friends, Lawrence Rustem. Rustem was another useless councillor in his past- soiling Barking and Dagenham council until he was voted out in 2010.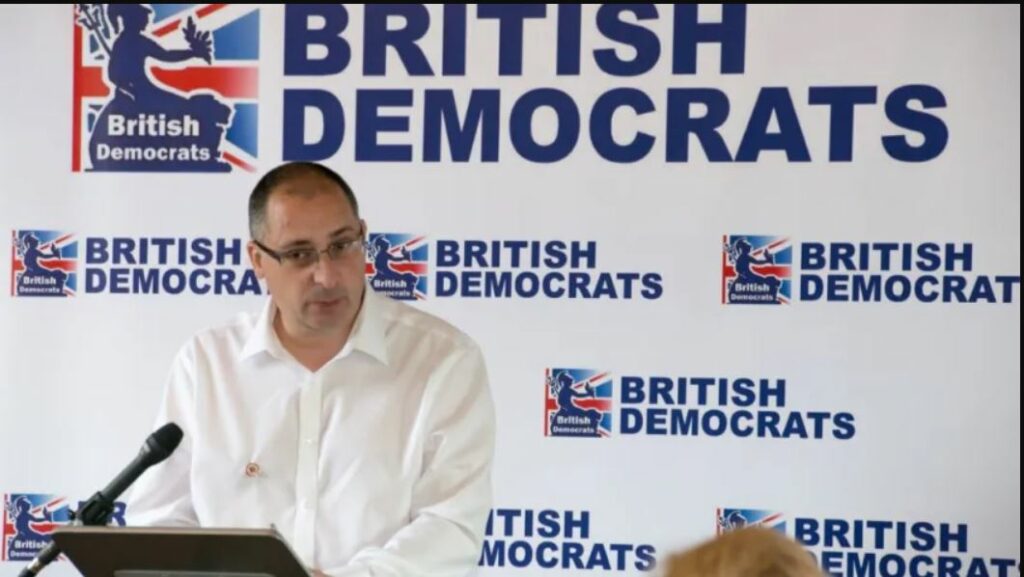 In Butler's own words, "realistically it has to be the British Democrats for anyone who wants to continue the fight." Already joining the party is Julian Leppert. Leppert is currently an elected Councillor for Waltham Abbey Paternoster ward on Epping Forest District Council.
Talking of continuing the fight, just a heads up to another BDP member. Mr Duke, please stop harassing and following around Labour councillors.