James Costello was an oddity when he hung around with the wannabe terrorists of National Action (NA) and the incels of Patriotic Alternative. He claimed to have never been a member of National Action – although he was often in their company, offering both legal and pastoral advice – even post ban.
The 'Reverend' Costello was not legally qualified, nor was he ordained in any mainstream church. He was in fact a 'reverend' in a cult that worshipped Hitler as a God, the "creator" of the supposedly superior white race. The cult even has their own holy book, the 'White Man's Bible' and a code for race war; RAHOWA or RaHoWA for those in the know, signalling racial and holy war.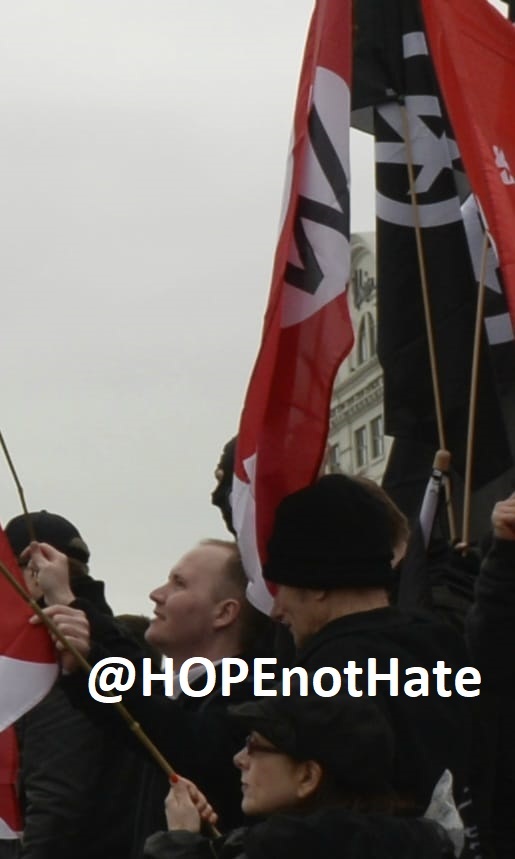 In Patriotic Alternative (PA) – which Costello joined two years ago (like other former NA members and associates) – he became a leading light. He was present and active on the ground in his capacity as a high priest in a cult and a member of PA when an anti-migrant protest in Kirkby at the Suites Hotel turned into a flame-fuelled riot earlier this year.
How Costello ended up in the racist cult is a mystery. The 38 year-old from Kirkby in Merseyside had, until joining PA, shunned joining all the traditional far-right groups – even cults like NA.
Yesterday, Costello was sentenced to five years in prison for inciting racial hatred. It was revealed in court that Costello was, at the time of his conviction, the world wide leader (described in various terms as both "High Priest" and "Pontifex Maximus") of the cult known as Creativity Movement, now a largely discredited group even among other race-haters.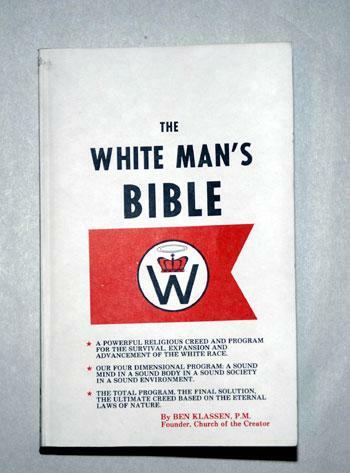 Formed in the United States in the 1970s as "The World Church of the Creator", the group briefly flourished before losing their name (more of that later) in a court case with a Christian church, sex scandals and for pumping out extreme anti-Christian messages.
The group's founder, Ben Klassen, was a Ukrainian émigré to the United States who was well known for his anti-Communist views and activities. He was also known for his discredited germ theory and for encouraging young boys to run around shirtless under his supervision. After his death by suicide in 1993, Klassen was widely accused of having molested young men in his charge. The knowledge that such accusations were already looming may have also contributed to his suicide.
Klassen's "seminal" work of hatred, 'The White Man's Bible' (1981), was introduced to Britain by the British National Party (BNP) in the late 1980s and became a staple; encouraged to be read by visitors to the BNP's bookshop in south London. In their shop and on their internal reading lists it sat alongside their other favourites, such as Hitler's Mein Kampf and John Tyndall's The Eleventh Hour.
A small group of Klassen adherents even became regulars at BNP meetings until 1991, when they clashed with the BNP's more conservative supporters over their pamphlet 'The Myth of Christ', which was extreme pornography written to upset Christians. They were further driven away from the BNP when accusations later surfaced about Klassen's predilection for young boys which American guests to the UK confirmed to the BNP's leadership.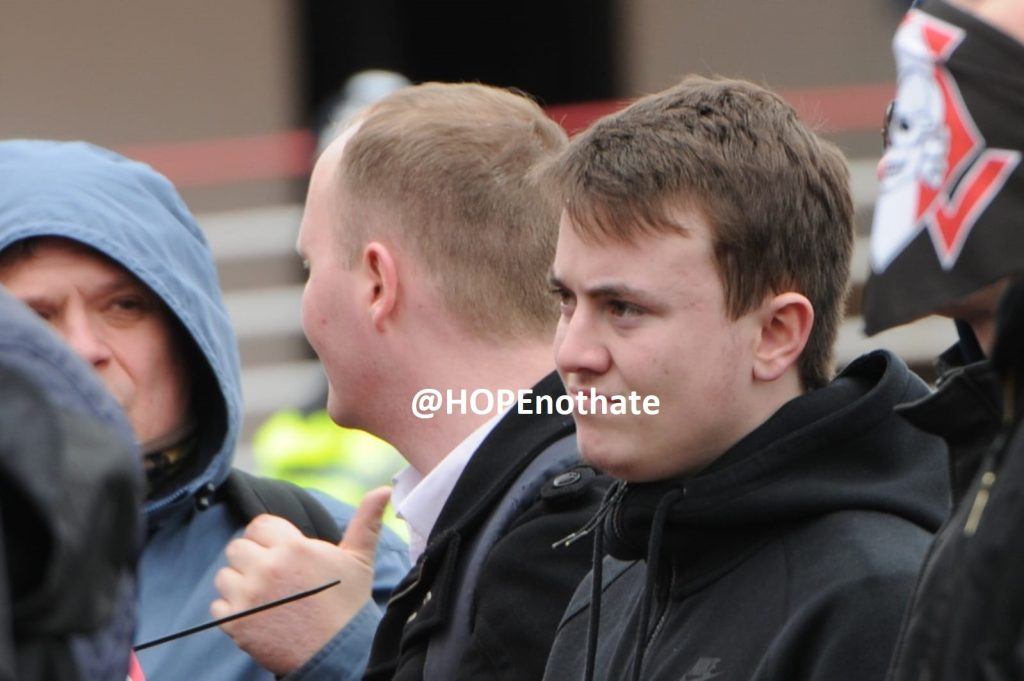 After Klassen's death, the cult split and the leadership of the rump group fell to Matt Hale in 1996. Hale was a lawyer from Illinois barred from practicing law due to his poor character and Nazism. In 2000, Hale and the cult lost a court case over the use of their name to a Christian group. Outraged, Hale ordered the murder of the judge in the case. The group had already exhibited a taste for terrorism and murder. Unfortunately for Hale, the person ordered to kill the presiding judge was also an FBI agent. He was sentenced to 40 years.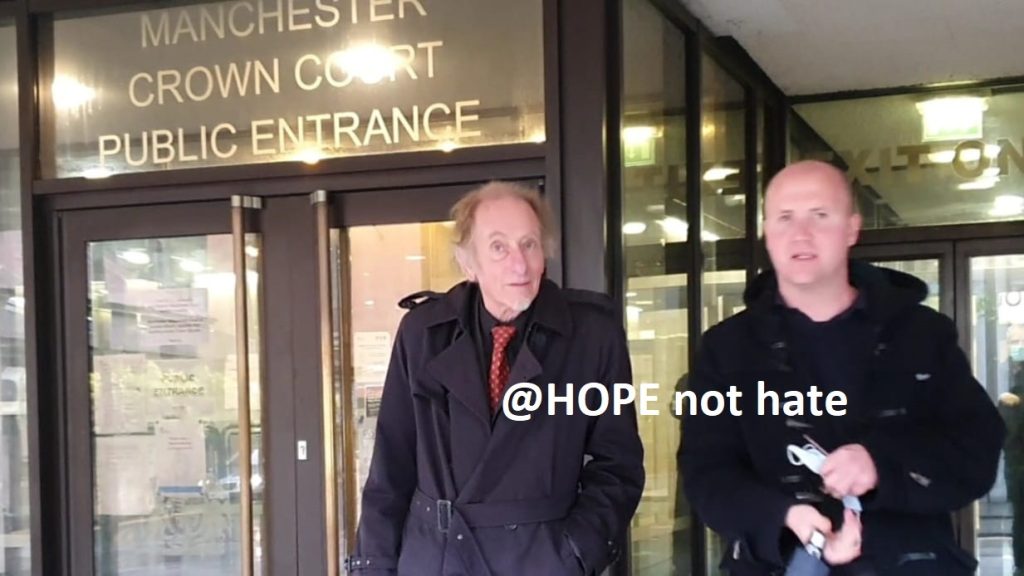 Many people thought the newly crowned Creativity Movement had died in the water after Hale's conviction, but somehow and inexplicably Costello, a former British soldier who left school at 13, took up the reigns of the group here in the UK in or around 2014. Using the name James Mac and also occasionally James Connolly, Costello was drawn to those engaged in extreme hatred and violence – like National Action's Garron Helm, the paedophile Jack Renshaw and the wannabe Jew killer Oliver Bel.
Costello was in constant correspondence with the jailed leader Matt Hale, and it appears sometime around 2021 Hale passed the world wide leadership to Costello. Costello's elevation to "Pontifex Maximus" was unbeknown to many of us who monitored his activities. Despite claiming he was employed as a van driver, Costello was a regular at courts around the country overseeing the convictions of many of those with whom he shared his racial hatreds.
In 2021 Merseyside Police took action against a burst of racist stickers that appeared across Liverpool, finding Costello at home running the hate group and even making audio versions of Klassen's seminal hate texts.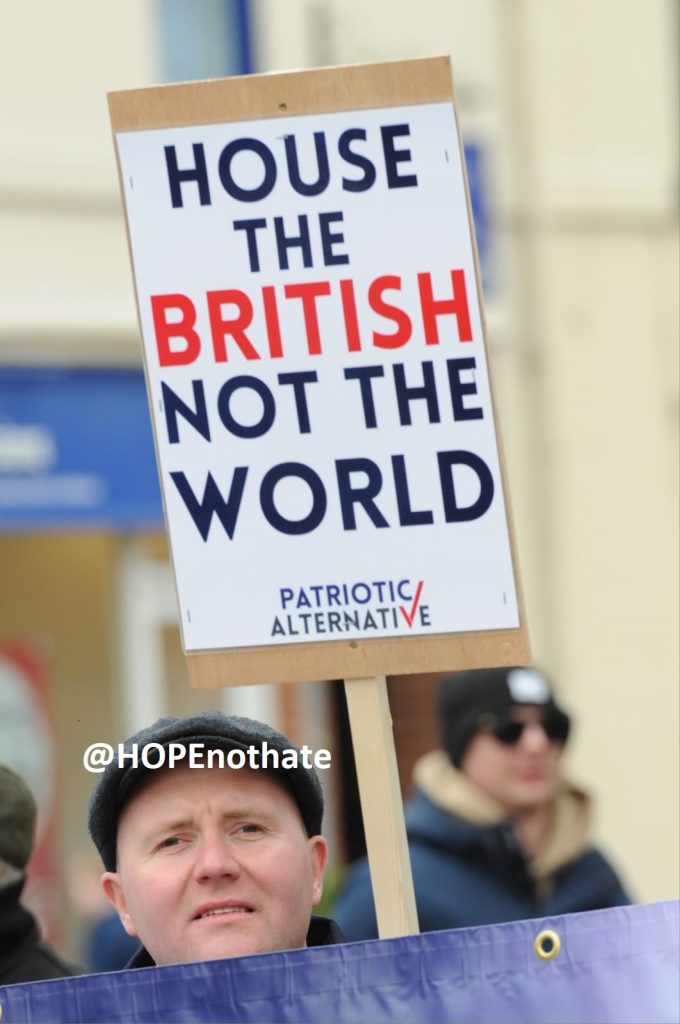 Costello always bragged of his military service (he was a van driver) though it came out in court he had in fact been AWOL [absent without leave] from the military for five years of his service and had previously been arrested and convicted for this.
Patriotic Alternative were quick to dissociate themselves from another one of their members being sent to gaol, being at pains to point out Costello was jailed for activities in 2021 – before he joined them. PA were also sad to report Costello was convicted by an all white jury – in the People's Republic of Liverpool.