At a glance:
The far right is seeking bigger results in fewer seats, with the anti-Muslim groups For Britain and Britain First concentrating their resources on a small number of wards. The serial criminal and far-right extremist Stephen Yaxley-Lennon (AKA Tommy Robinson) claims he will launch a tour of the country to drum up support for For Britain.


Populist right parties have been squeezed by Johnson's Conservatives, with UKIP fielding roughly 30 candidates nationally. Its successor party, Reform UK, is fielding a paltry 125, focussing on Bolton and Derby.


The non-electoral fascist group Patriotic Alternative has launched a national leafletting drive, attempting to shape the narratives of the election and push debate towards "demographic change".

On 5 May, local elections will take place across England, Scotland and Wales, including all 32 London boroughs, with more than 6,800 seats up for grabs in 200 councils.
Most of the seats up for grabs were last contested in 2018, and the landscape has shifted significantly over the past four years, with Boris Johnson's premiership, the UK's exit from the EU, and the COVID-19 pandemic having drastically altered the national conversation.
Last year's elections were catastrophic for the radical right and far right, with the Conservatives hoovering up chunks of the vote previously harnessed by UKIP and the Brexit Party. However, in recent months a growing disillusionment with Johnson's government has set in, with scandals such as "Partygate" further eroding trust in the Tories and the political system as a whole. Notably, polling in our recent State of Hate report found that 57% are not satisfied with the way democracy is working in the UK, while 74% do not feel that politicians listen to them. With the declining importance of Brexit, some dissatisfied Tory voters may look elsewhere.
While the populist right and far right will attempt to exploit this ongoing crisis of trust, as well as growing economic pressures and anti-immigrant sentiment, these groups remain fragmented and incapable of fully capitalising on the circumstances of the election. However, such groups will seek to inflame tensions in communities across the UK, and there is a real chance that some divisive and anti-immigrant candidates will slip through the net.
The Anti-Muslim Far Right
For Britain
Whilst the anti-Muslim UKIP splinter For Britain remains one of the largest and best-structured far-right groups in the UK today, internally it is shambolic and leader Anne Marie Waters is under considerable pressure to prove its electoral viability.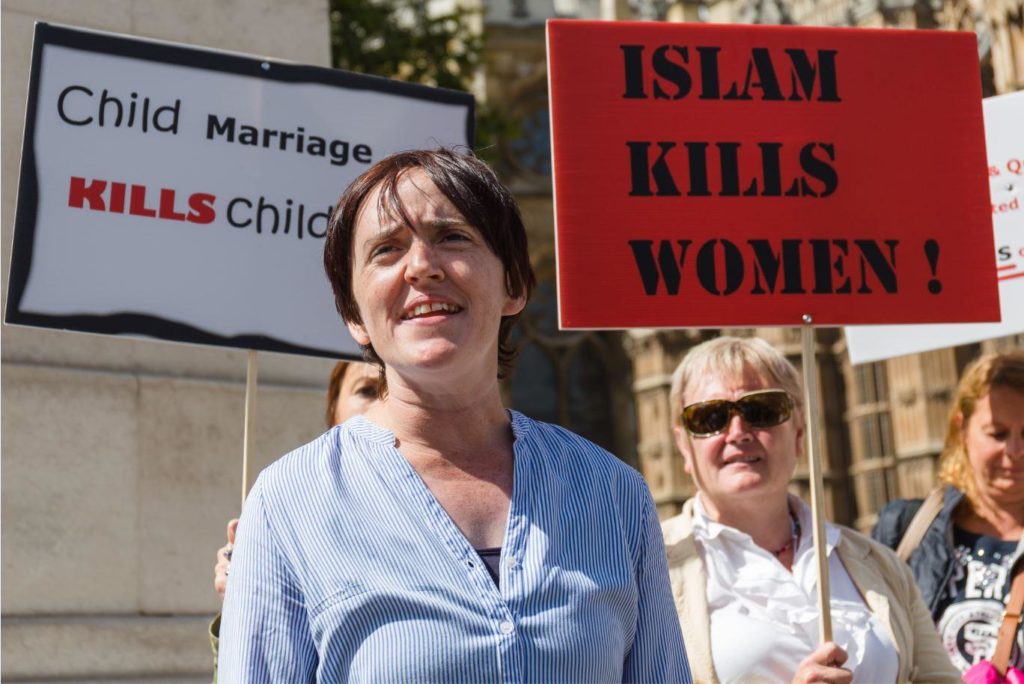 The group is targeting just 14 seats in England this year, one fewer than its slate in 2018 (when it was a newly formed party) and a drastic reduction from the 60 it stood in 2021. The group is channelling its resources into a small number of seats after enduring abysmal results across the board last year, failing to surpass 100 votes in 82% of the seats it contested and almost half its candidates receiving fewer than 50 votes. Most crushingly, the party lost its sole defending councillor, Karen King, in the De Bruce ward of Hartlepool, with Waters herself placing sixth in that same ward.
However, the profile of the bedraggled group has recently been lifted somewhat by the endorsement of the far-right thug and serial criminal Stephen Yaxley-Lennon (AKA Tommy Robinson). Last month Lennon, who remains the best known far-right figure in the UK, emailed his sizeable list and exhorted them to join For Britain and "build a political force". Last night Lennon attended a For Britain branch meeting, and has claimed he will tour the country in support of the party, holding meetings in towns and cities to encourage people to join.
This year, Waters is again running in the De Bruce ward of Hartlepool, her home constituency and For Britain's prime target. She is For Britain's only candidate in the town, with former De Bruce councillor Karen King stepping aside to allow her a free run.
Another key area is Epping Forest, home to a local branch dominated by former members of the fascist BNP, and where a For Britain candidate won a seat in 2019. This year, the party is standing two candidates (down from four last year), with the BNP's former elections strategist Eddy Butler contesting Loughton Alderton, and the former BNP councillor Pat Richardson contesting Loughton Broadway. These wards have previously elected BNP councillors three times apiece.
Other ex-BNP figures representing For Britain include Gary Bergin in Wirral (Cloughton ward) and Terrence Oakes in St Helens (Town Centre ward). The area with the largest representation is Exeter, where For Britain is fielding three candidates. This includes Frankie Rufulo (Exwick ward), best known for setting fire to a Quran in 2019.
The party has already suffered a setback, however, after panned counter-protests prompted the group to indefinitely postpone its planned campaign launch at the Colston plinth in Bristol – which formerly bore a statue of the notorious slave trader Edward Colston – to "protest against the Black Lives Matter movement".
Britain First
Also seeking to stoke antipathy towards the UK's Muslim population is Britain First, the anti-Muslim group best known for aggressive actions, such as "mosque invasions". The group, which is headed by the ex-BNP organiser Paul Golding, has recently re-registered as a political party, having been de-registered in 2019 for breaching electoral law by failing to declare income.
The group is focussing its efforts on just three seats: Salford (Walkden North ward), where the group's Chief of Staff, Ashlea Simon, is standing; Rhondda Cynon Taff (Brynna and Llanharan ward) in Wales, contested by the group's Wales Regional Organiser Carl Burgess; and Greenwich (Eltham Page ward) in London, contested by Nick Scanlon, a former activist for the now-defunct racial separatist group Generation Identity UK.
The group has said of its strategy:
"We are being sensible, focusing on a handful of target wards (to focus our manpower in a small area) rather than putting up hundreds of paper candidates. Quality over quantity. We have target wards in the North, in the Midlands and Wales."
Britain First has placed an increased emphasis on localised campaigning, and is better organised and better funded than many other far-right groups. We can expect a particularly nasty campaign in target areas.
Active members include Andy Frain, nicknamed "Nightmare", a former member of the British branch of the Ku Klux Klan and one of the UK's most notorious football hooligans, once jailed for slashing the throat of an off-duty police officer.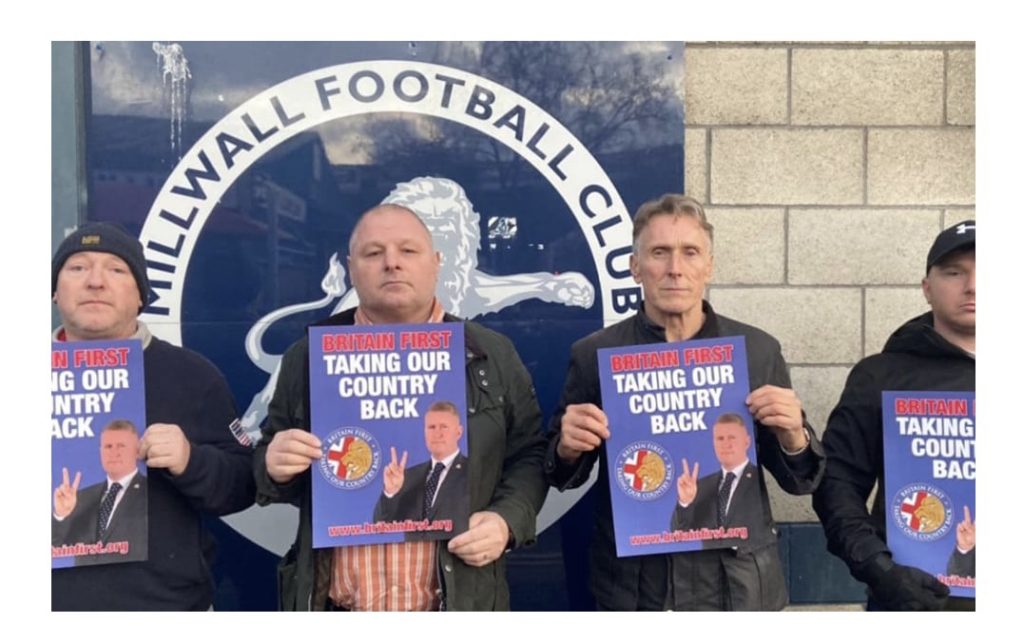 The Fascist Far Right
As is tradition, this year we will see a number of fascist candidates stand for various electorally insignificant microparties or as independents.
For example, the British Democrats (BD), a moribund BNP splinter, is running in Bexley (East Wickham ward) and in Bradford (Wyke ward); the party is also standing in Maidstone (Shepway South ward) and Basildon (Laindon Park ward), the candidates in these two seats having both defected to the party after representing For Britain last year.
Notably, Jim Lewthwaite, BD leader and a former BNP councillor in Wyke, is again receiving campaign aid from the Yorkshire and North West branches of Patriotic Alternative (PA), the largest fascist group in the UK. Last year, despite PA's efforts, Lewthwaite came third, with 213 votes (6%).
PA, a group led by an assortment of former BNP figures, Holocaust deniers and neo-Nazis, has electoral ambitions but has so far failed to register as a political party. PA is a marginal but energetic group, and will seek to exert an outsized influence on the election debate by targeting local flashpoints and pushing more mainstream groups into addressing its core issue of demographic change.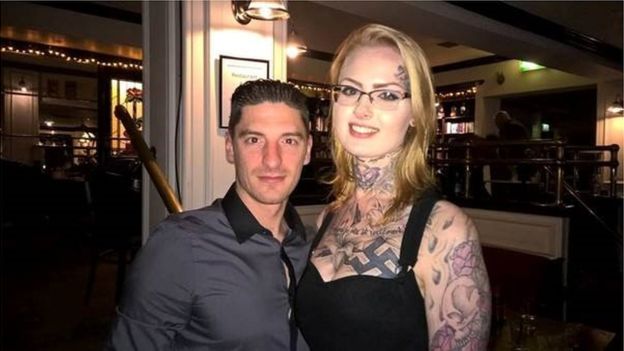 To this end, the group has launched a campaign it is calling "Demographic Replacement Awareness Month of April" (DRAMA), a competition between branches to see which region can deliver the most leaflets and gain the most press coverage. Since the start of the month, the group claims to have delivered more than 20,800 leaflets, nationally.
Notably, PA is willing to engage in dirty tactics to influence elections. During the Old Bexley and Sidcup and Southend West by-election campaigns, the group distributed leaflets made to appear as Conservative campaign literature but bearing pro-immigration messages, designed to turn those with anti-immigration attitudes against the Conservatives. The group claims to have delivered 15,000 of these leaflets in the Southend West constituency alone.
Elsewhere, the relic fascist group, the National Front, is standing in Amber Valley (Langley Mill and Aldercar ward) and Calderdale (Todmorden ward), and will likely receive double digit votes. Significantly, the BNP, once the dominant force in the electoral far right, appears to have failed to put up a single candidate.
The Populist Radical Right
Reform UK
On the other end of the right-of-centre spectrum, the most significant populist right party is Reform UK (REFUK), the rebranded successor to the Brexit Party. The group, which has lost both its primary campaigning point (Brexit) and its talismanic leader (Farage), has thus far proved incapable to excite voters, with its uncharismatic head, Richard Tice, refocusing the party on parliamentary reform and anti-lockdown politics. The group stood a paltry 400 candidates last year, winning just two seats.
In terms of candidacies, the picture this year is significantly worse. The party is contesting just 125 of over 6,800 seats, with none at all in Scotland. Further undermining REFUK's recent claim to be Britain's fifth major party, its candidates are standing in just 50 of the 200 councils that are holding elections this year, in 32 of which it is contesting just a single seat.
REFUK's national coordinator, John Kelly, has said of their current strategy:
"We're looking to win council seats, and we are genuinely looking to hold the balance of power in a number of seats, particularly in the North. We've already got certain towns in the North of England identified where we're going to field a full slate of candidates in every seat."
Those towns can now be identified as Bolton and Derby, both of which are fielding candidates under an unusual local franchise system. Candidates in Bolton appear on the ballot paper as standing for Reform UK / Bolton For Change, while in Derby they appear as Reform Derby.
Derby, where REFUK has six councillors split between the Alvaston and Boulton wards, is likely to be among the few areas of success for the group. Outside of those towns, Reform's main targets appear to be Stockport and Hyndburn in the North West of England and the boroughs of Greenwich, Bromley and Bexley in Southeast London.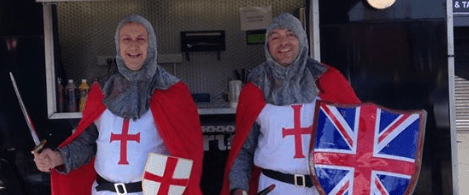 UKIP
After years of scandals and mass defections, UKIP is now a much-diminished force. Nevertheless, Neil Hamilton's party limps on, and in a bid for relevancy has increasingly embraced far-right elements.
The party is standing just 17 candidates in England, a stunning fall from 2018, the last time most of these seats were contested.
The party continues to see endless disputes and defections; its North Hampshire chairman and prospective candidate for Rushmoor Borough council left under very acrimonious and confusing circumstances weeks before the election, while Voice of Wales associate and former UKIP councillor Paul Dowson is running as independent this year in Pembrokeshire (Pembroke Dock: Bush ward).
There is a large number of candidates standing for the plethora of splinter groups and independent council groups that have emerged from the various UKIP schisms in recent years, exceeding the number of candidates put up by UKIP itself.
Conspiracy Theorists
Let London Live
Piers Corbyn, the veteran conspiracy theorist and face of the UK's anti-vaccine protest movement, is running in Southwark (Faraday ward) for his "Let London Live" microparty, as are candidates in Hillingdon (Hayes Town ward) and Camden (Regents Park).
Having failed in his run at London mayorship in 2021, Corbyn has grown increasingly extreme over the last year, for example telling a protest last December that they need to:

"…hammer to death those scum who have decided to go ahead with introducing new fascism […] We've got to get a list of them […] and if your MP is one of them, go to their offices and, well, I would recommend burning them down, OK. But I can't say that on air."
Freedom Alliance
Running a small but notable slate in some areas this year is the Freedom Alliance, a loose alliance of largely anti-vaccine and conspiracy-minded candidates. Describing itself as having "developed out of the [anti-lockdown] protest movement in 2020", the group is predominantly focused on West Yorkshire and Swansea.
Save Us Now
A new edition to the scene is the Save Us Now group, founded by the notorious anti-5G campaigner Mark Steele. Standing two candidates in his home city of Gateshead, including Mark's brother Graham Steele, the group is best known for their lengthy campaign to prove that Gateshead council is installing dangerous 5G technology in its streetlights, which Graham has described as "Chinese 5G target aquiring weapons grade microwaves" in one of his numerous (and vexatious) Freedom of Information requests.